Wipeout
The Wipeout series is definitely a staple for Sony's console diet and there was no surprise from me when I learnt that Wipeout would be making its maiden debut on the PS Vita. Although reminiscent of previous Wipeout games, it's actually quite sturdy on the Vita, especially the control system which makes it quite fun to play.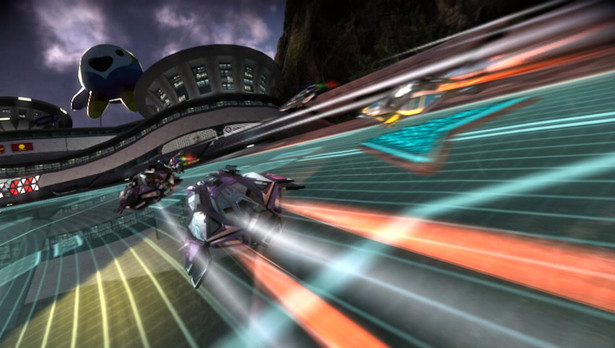 Set in the distant future, Wipeout sets the player in a futuristic race as players control these strange flying crafts. Supporting both a single-player mode and even an online multiplayer mode with up to 8-players, this game definitely delivers a true Wipeout experience on the PS Vita, especially with the gorgeous and extremely smooth graphics.
Game modes include Single-player campaign, online campaign, adhoc and cross-play. When you select Single-player campaign, it throws the player into the year 2048 where you first earn your stripes as one of the first ever Anti-Gravity Racers. This is where you also master your airbrakes and of course, all the power-ups and weapons that are slowly given to the player.
The career mode is quite in-depth and requires the player to complete a variety of challenges. The controls of the game necessitate the player to use the left stick to steer/pitch, right shoulder button to thrust, square for airbrake, x to fire/use a pickup or circle to absorb a pickup. If you want to try the touch screen and the tilting functions of the Vita, these work as well but are definitely harder than the traditional controls.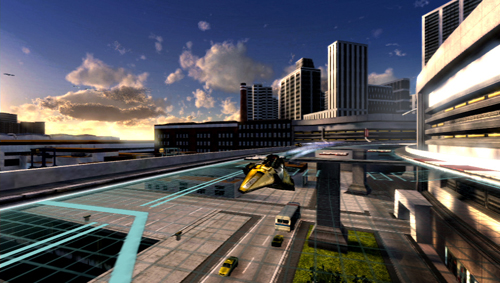 Add in plenty of shortcuts and great boosts and this is really an adrenaline pumping experience with a healthy touch of Vertigo. Even though these ships glide, they are similar to other racing games but there's definitely more freedom in the control system here and there is a pilot assist mode to assist newbies. However with that said, it can be quite hard at times.
As you progress, you are given access to other ships, each with their pros and cons plus some cool weapons that are sometimes needed to give you the edge while you race your opponents. Nonetheless with some of the ships, you do need to choose carefully because sometimes speed can be a hindrance, depending on your track. Online multiplayer is equally as fun but sometimes it can be hard finding 7 other players but hopefully as the Vita becomes more popular, this should not be a problem.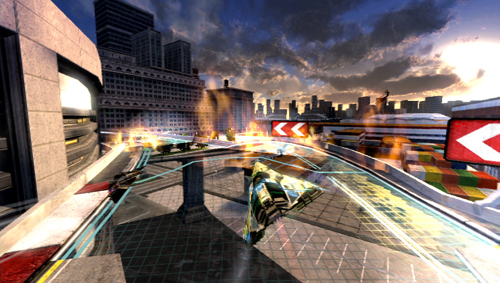 Graphics are quite lush on the PS Vita and the game has this real futuristic Ridge Racer meets Blade Runner atmosphere to it. I love the designs of the ships, especially the special effects from the power-ups, weapons and those dastardly mines. Lighting is great as well, although the lens flare is a little too much. Music is boppy, albeit repetitive and the sound effects are perfectly implemented with the gameplay.
Final Thoughts?
It may not be your traditional racer but if you want to try something different in the world of racing games, than Wipeout 2048 is definitely a game you should investigate. It contains some brilliant gameplay, great graphics and lots of replay value, especially with the inclusion of online.
Recommended!