Soul Sacrifice is here and the drought of PS Vita games has finally broken... Decisions have consequences and Soul Sacrifice revolves around the strengths and consequences of these decisions. In this PS Vita exclusive about decisions, gamers play a slave who is about to be sacrificed to a villainous sorcerer but before their death, they discover a hidden and forbidden book that allows its reader to relive ancient battles of the past.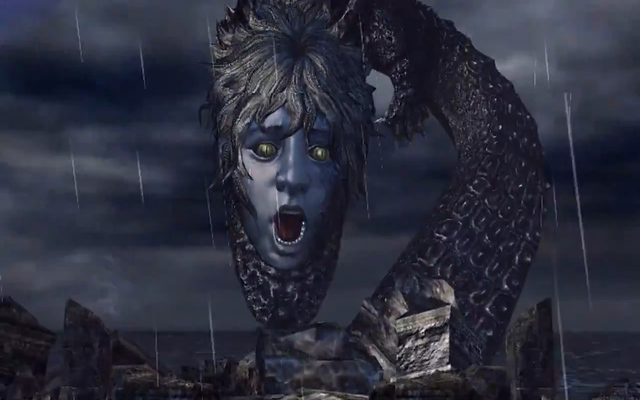 This book allows the reader to bring back powers of battles from the past, including dark rites. However the cost of these dark rites is sacrifice and this sacrifice could be anything from personal belongings, to an eye or even a life. Welcome to Soul Sacrifice, an action RPG that allows player to bend reality in order to obtain the ultimate power and best of all, the game supports the innovative "powers" (aka control system) of the PS Vita.
Beautifully presented on the PS Vita, the story of Soul Sacrifice is masterfully told with a rich and interesting world to explore with characters steeped in mythology, both good and evil. Before beginning the game, you discover yourself within a cage of flesh and bone with the sorcerer Magusar wanting to sacrifice you for a darker power.
However before your sacrifice, you are introduced by fate to the Librom, a strange book that has risen from the last person to be sacrificed by Magusar. This sentient book is also the key to your escape and to experience the life of Magusar. As you relive the life of Magusar, you soon discover that his justifications were pure as he hunted the possessed and other evil beasts that walked the lands. As you defeat your enemies, they are sacrificed or saved which in turn increases your powers.
The hub of the game is that of Librom which allows you to create a new character, access missions and equip new weapons for the adventures that you will face. Apart from missions, there are challenges and side chapters that can also be found in the Librom and does give you a reprise from the main storyline. Although missions are quite linear, once you have completed them, you can then proceed to the next mission which in turn unlocks new equipment for your character.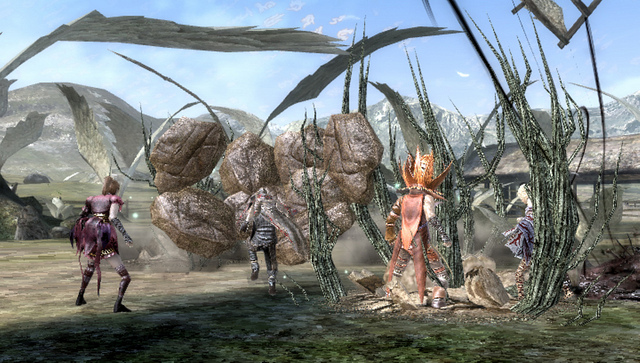 Character creation is nothing spectacular but it allows you to choose gender and the ability of customising their appearance. Weapons or "offerings" play an important role in the game and offers the player a varied diversity as you progress through the missions. There are also bonuses to be found along the way that increase your players statistics and are needed for some of the harder boss fights so finding those mysterious sigils are vital.
Battles are the highlight of the game and can be quite challenging, especially when you summon weapons as they have a set time that they can remain. If you summon a weapon too long, they weaken and eventually break. Although the combat is quite simplistic, at times Soul Sacrifice reminds me of a button masher but timing is crucial in victory. Some weapons are fast, some slow but with high damage and others of the ranged variety.
You basically have the ability to equip six weapons for your adventures. I must admit that the developers have really thought outside the square in terms of enemies. The reason being is that monsters were originally animals but due to a magical pact, they have been transformed into vile creatures. Once a monster transforms back into its original form, the player is then given the choice of saving or sacrificing them. Powerful stuff!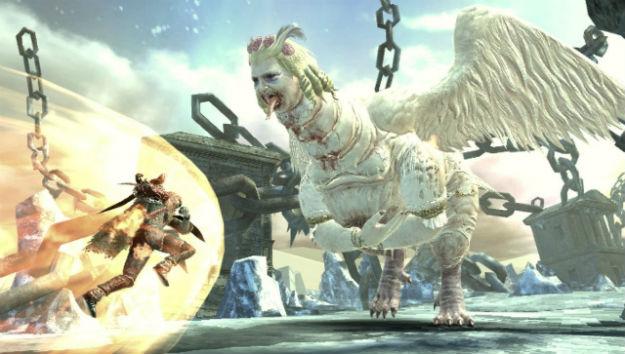 The saving or sacrificing also works as an alignment system which allows you to go good, neutral or evil. The boss characters when they return to their original forms are generally humans and if you save them, they can either become allies or your player receives a huge boost if you sacrifice them. Thankfully to keep the combat interesting, the missions of this game are quite diverse and there's plenty of new and interesting weapons to be found as you explore this dark world. Soul Sacrifice also allows for online play with up to four players cooperatively that we found quite enjoyable, albeit a side distraction to the main storyline.
Final Thoughts?
All in all, Soul Sacrifice has great graphics, decent sound and some really enjoyable gameplay that is perfect for the PS Vita. The level design and the character design is almost to die for with the creatures looking like something out of Resident Evil. The game also contains a wealth of content that will keep most lovers of this genre busy for hours upon hours as they explore this wondrous world about sacrifice and either the good or the dark arts. This is definitely the game the PS Vita needed that we would recommend to all owners of the Vita.