Reality Fighters
Rated PG, Reality Fighters is definitely a game for kids that allows them to star in their own Kung-Fu game. Using the Vita camera, the game basically takes a photo of your head which can be a tricky to find the correct lighting and then transforms your face onto one of the fighters. You can then get your fighter to take part in the story mode of the game as they fight through a variety of challenges and fighters in order to upgrade their abilities and costumes that is purchased by in-game points. You can even upload your fighter's photos to Facebook!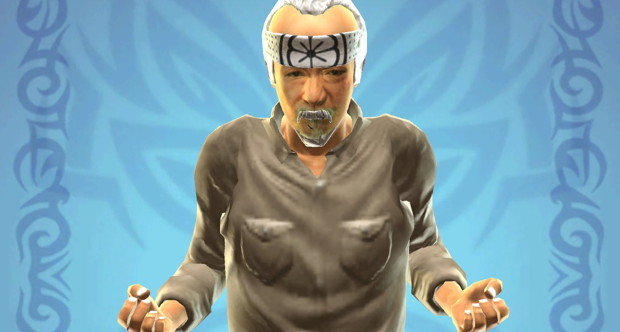 Before starting your journey, you are welcomed into the game by the really annoying and I do mean annoying Mr. Miyagi clone who has the worst voice in any game. Thankfully I skipped most of his cutscenes with the circle button. I'm sure kids will enjoy it but he does help in explain a few things.
The next thing to do before you start fighting is create your own character with your face and opposed to using the front camera, I got someone to take my photo which worked a lot better. This face was then pasted onto a generic male fighter where I could modify my appearance in the game.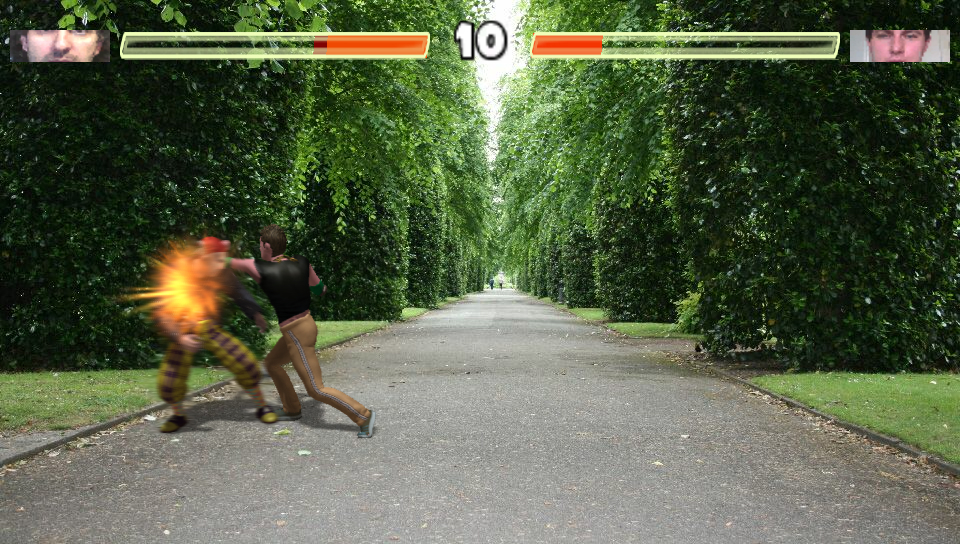 Whether I was obese, skinny or a lean mean fighting machine, I could adjust my body, costumes and a variety of other important facets like fighting style (e.g. Kung-Fu, Superhero or my favourite Zombie). So here I was "virtualised" in the game, wearing my boxing pants and my animated bunny ears on my head... hey, it's almost Easter! You also get to choose your voice. Once created, I could then participate in either local play (quick fight, story, time attack and survival) or online play.
Controls can either be traditional Vita controls (e.g. analog stick and buttons) or a mixture of buttons and touch-screen to help with those elaborate manoeuvres. Both worked well. Fighting arenas also use the PS Vita features thanks to the augmented reality options which requires you to use the AR card on your desk or wherever else you might want to play. I did prefer the pre-rendered arenas which included forests and ancient buildings for example. I did like that when you fight and if you move your PS Vita around, the fighting arena moves with it.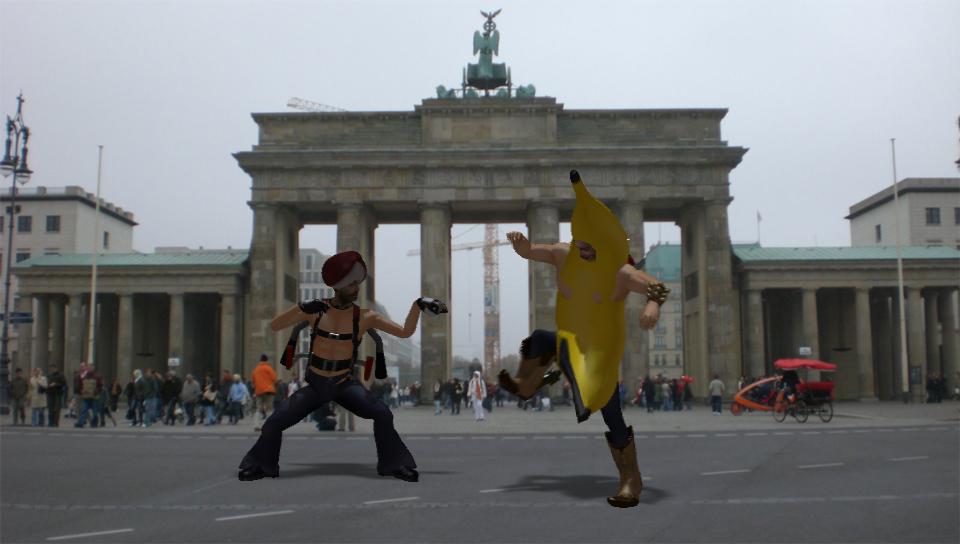 As a fighting game, it's very gimmicky, especially with the use of the touch screen and augmented reality options. It does have quite a few moves and combos for your fighters but it is lacking that true substantial gameplay. Compared to Street Fighter X Tekken on the Vita, Reality Fighters unfortunately has nothing on it. Although I must admit that it is fun trying to succeed with your outrageous super combos as you kick and punch your enemies to punch drunkenness.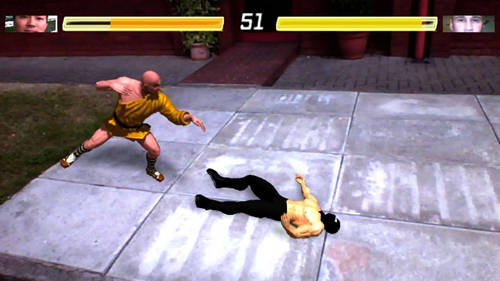 Other bonuses in the game are weapons which are unlocked as you progress through the story mode. TWhat did keep me fighting through the game were the 15 or so different fighting styles and very cool weapons available to your characters like garden gnomes! This one is for your Tory Favro!
I think the biggest problem with Reality Fighters is that your fighter, especially with your superimposed face doesn't look right. That and the background environments look a little plain, even the augmented reality ones of your real environment. It just doesn't look right. Fortunately there is enough options as a fighting game to keep you investing some time into it but compared to the more professional fighters out there, I would definitely try before you buy.
Needless to say, it's a fun game for kids that really showcases this console well! It's a game that doesn't take itself too seriously and this may be its saving grace.