Okay... Persona 4 Golden (P4G) is almost perfection on the PS Vita and is easily one of the best Japanese RPG titles in quite some time. It's also one of the strangest stories to grace the PS Vita with its Matrix-like story that would make any anime writer proud and it's definitely not for kids. Just be warned that time is a must have to play P4G and if you can offer yourself to the game, Persona 4 Golden will definitely reward you in this new PS Vita port.
In terms of story and according to rumour, if you look at your TV at exactly midnight on a rainy night, you will see the face of your soul mate. However it appears that something more nefarious is behind this myth which begins with a string of murders. Is it a serial killer or is it something supernatural? That is the question.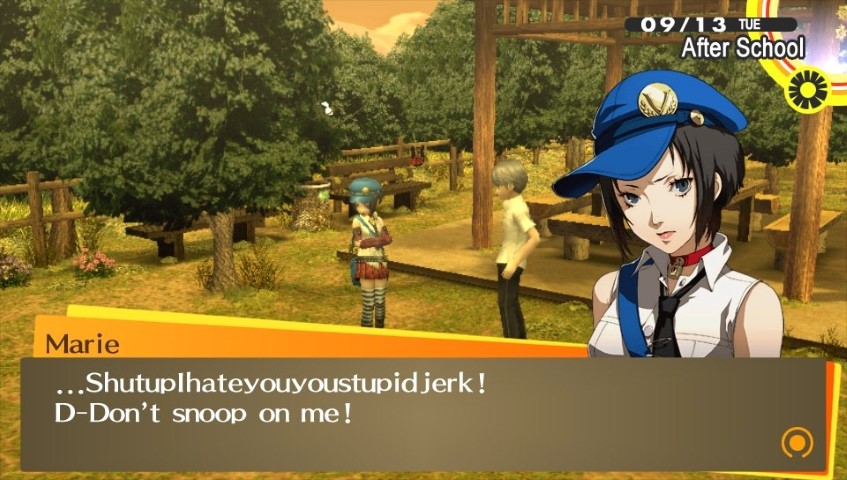 The best aspect about P4G is that the PS Vita version contains a wealth of new content such as new social links, improved gameplay, new music, new characters plus gorgeous graphics and a flawless control system for this console. I love the new social links that give your character some very powerful personas.
In the game, you play a student who has moved to the country town of Inaba and is boarding with a detective and his daughter. You soon find yourself among a group of friends and when the murders commence, you become drawn into the mystery with your newly found friends.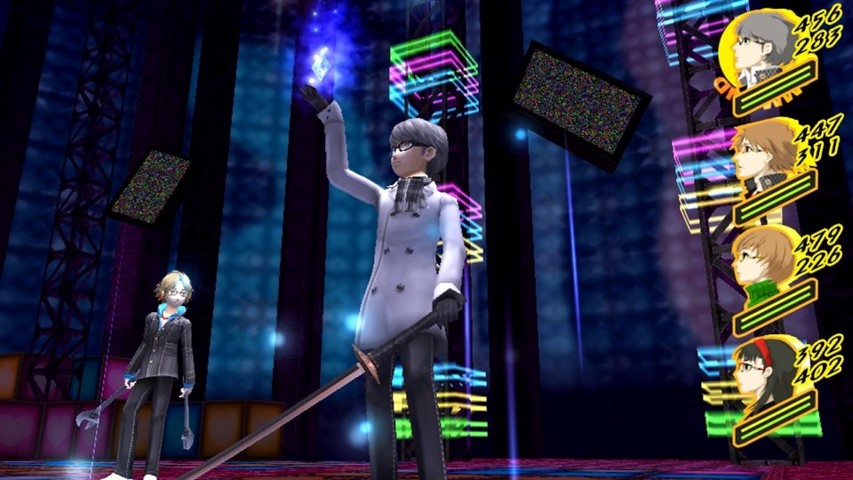 At its heart, Personal 4 Golden is a turn based RPG that requires you to embark on the every day elements of life such as getting up in the morning, attending school, collect clues and venturing inside your TV to challenge the dungeons. Thankfully you have some allies to assist in the mystery.
Combat is reminiscent of all good JRPG titles which really challenges the player, especially in the massive boss battles. An interesting twist is that your teammates actually have some control in how they assist your character in battles. In terms of your character and as mentioned, you have the ability to channel a variety of personas during combat which creates a very unique strategy on how you deal with your enemies. Combat is fun but it's only one element of the game.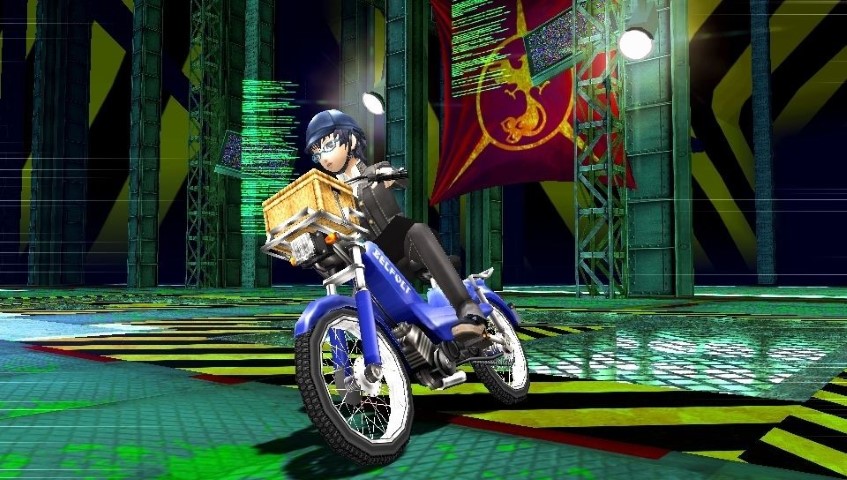 At times, P4G is like a twisted Sims game as you can concentrate on the mundane elements of life, however the more time you waste in the "real" world, the more darker it gets in the TV world and for future victims.
However while you're not fighting for your life, it's actually quite fun to engage in the mundane such as buying new clothes from another city or just having fun with your social network which assists in upcoming battles. These activities assist in upgrading your abilities and you can even ride a scooter which is new to the Vita version.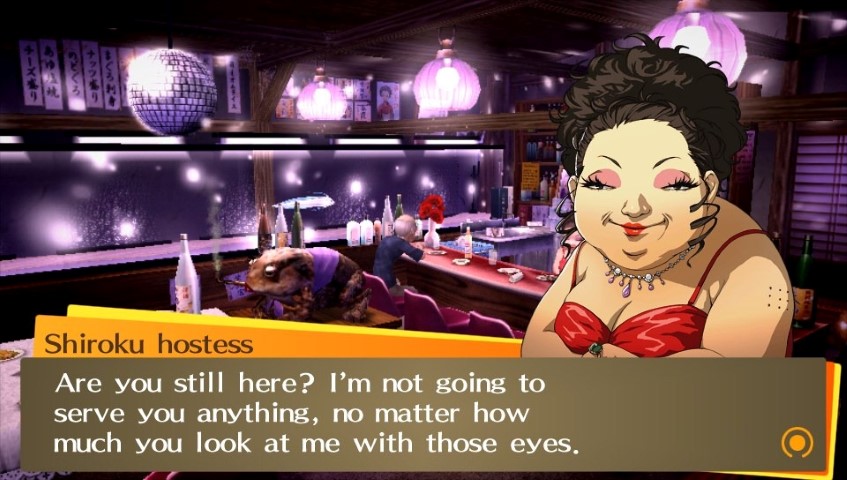 Although no multiplayer perse, P4G does allow you to match your choices with others online and you can request friends to assist in your dungeon battles. As a single-player game, Persona 4 Golden is an extremely written title with some wonderful dialogue and very captivating scenarios that will leave you questioning whether you made the right decision. Even though the theme of serial killers and the supernatural may be quite dark, P4G also offers some light-hearted humour to liven things up.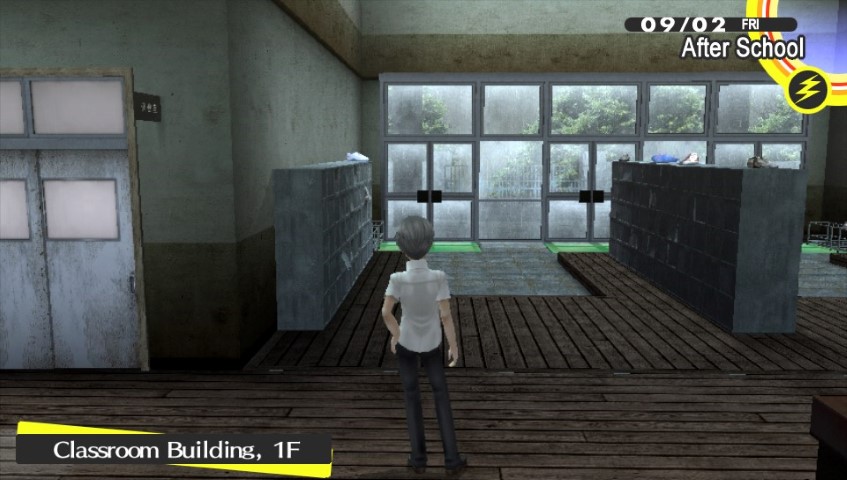 Graphically, P4G is a anime inspired game on the Vita which has some wonderful cutscenes, in-game graphics and animation. At times it's almost like you are watching anime. Music and sound go hand-in-hand with the graphics plus gameplay.
There's also plenty of unlockable content to be found in the game such as new TV channels, artwork and music. However I must admit that I was totally caught by the quiz show on Jungian psychology.
Final Thoughts?
Persona 4 Golden on Vita is a must have game if you're a fan of Japanese RPG. Thankfully this is no PS2 port and the developers have added a considerable amount of new content, hours of gameplay that makes this not only a challenge but quite addictive. With a well written story, relatable characters and a mystery that draws you in, Personal 4 Golden is definitely the game the PS Vita needed! Highly Recommended!