Finally, I can start using the PS Vita again which in my opinion is the best darn portable console around. Now if only those iPhone and Android users could see the PS Vita in action and they might be tempted to get a real gaming machine. Available in early September, Impulse Gamer were given the chance to have a sneak peak at Killzone Mercenary which takes gamers to the brutal war between the ISA and the dreaded Helghast.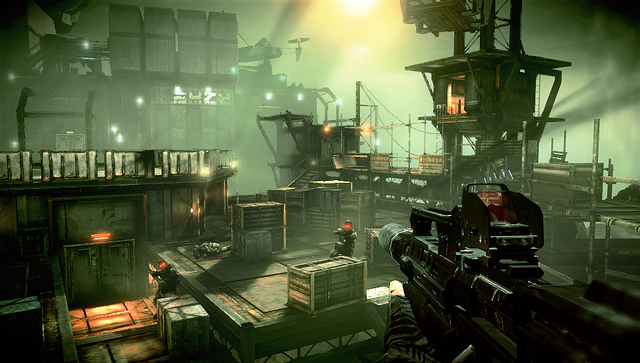 In the game Killzone Mercenary on the PS Vita, you play as a soldier for hire which really creates this interesting story mechanic as it gives the player a variety of methods to dispatch their enemies and complete the various levels that you engage in.
In the preview, I had the chance to infiltrate a Helghast Defence Station that allowed me to use both stealth and grunt to complete the mission. There's some really fun stealth mechanics employed in the game and some really cool items and weaponry that work well with the controls of this console.
But before I get to the gameplay, the graphics of Killzone Mercenary on the PS Vita look amazing. The graphics are insanely detailed and look fantastic on the PS Vita screen. With that mind, the graphics are quite gory as well, hence the R18+ rating here in Australia.
It almost looks like a PS3 game with the detailed textures, realistic lighting and well animated enemies. Even the frame rate was quite strong but bare in mind, this is only a preview so there were a few issues. Given that, I cannot wait to see the final version.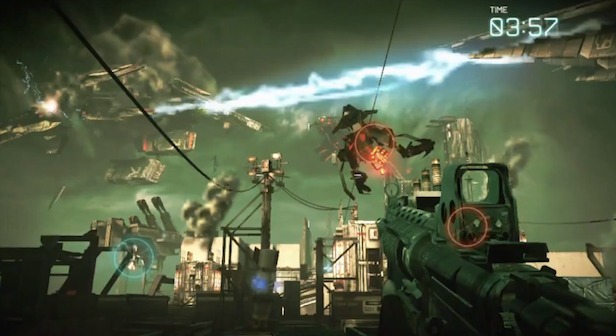 Controls on the PS Vita work well as you use the thumb sticks to navigate the gaming environment. Interestingly enough, this is probably one of the most enjoyable first person shooters I have experienced on a portable console because everything felt quite strong.
The touch screen is also used to enhance the gameplay through takedowns (swipes) and using weapons. The final version of the game will allow for in-game voice chat that will allow you to interact with your squad mates. All in all, this preview gave me a delicious taste of things to come.
Final Thoughts?
I cannot wait to see the final version of this game and although at times, the frame rate did suffer and the controls probably need a little more streamlining, as a preview, the game still comes together quite well. In terms of the touch screen, things do become a little disjointed, especially when the enemy is attacking but the developers have a very strong title on their hands.
Best of all, this game feels and almost plays like its big brother counterpart, so bring on September!