Yu-Gi-Oh! 5D's Tag Force 4
Fans of Yu-Gi-Oh will be pleased to know that another new title from this series has landed on the PSP which is based on the popular card game of Duel Monsters. With that said, if youíre not a fan of virtual card games, than you might want to look elsewhere. However if youíre still reading this, then obviously youíre a little interested which is good news. The premise behind the game is simple, challenge other people or AI in Duel Monsters which allows you earn money and new cards to assist in your world conquering domination.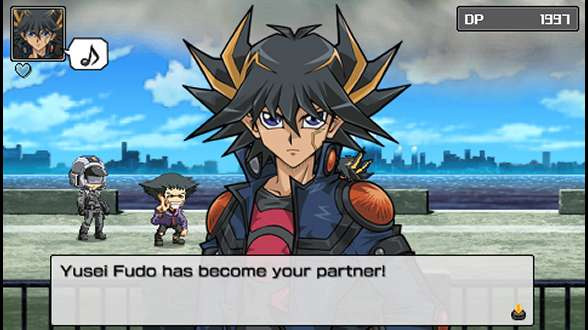 The main thing you will notice about Yu-Gi-Oh is the intuitive menu system that makes it easy to access your cards and hopefully defeat your enemies. Although this premise is not new, this current version revolves around the latest instalment of this series, the 5Dís and the game offers an interesting, albeit subtle story mode. Best of all, the ability to challenge real players is where this game shines.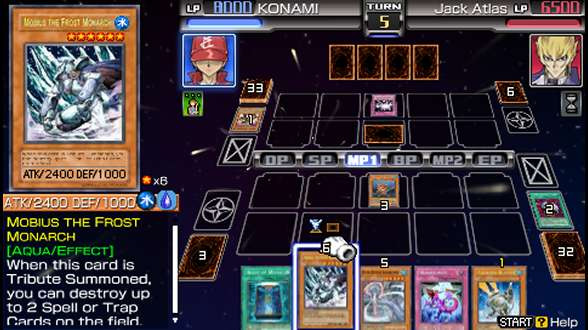 In relation to the story, players must battle other characters from this universe in order to improve their card deck. Once you have built up the power necessary, you need to take on the Dark Signers who have returned from the Underworld to Earth. As you battle, trade and duel with others, the key is in finding a balanced deck to defeat your enemies.
With the entire 4000 card deck available to players, this is definitely nothing to scoff at and the strategies involved in this card game is quite intricate. The AI in the game is a mixed bag but as mentioned, the wireless aspect of this game is what most gamers will want to be involved in. That is because it offers more challenges to the players and is more rewarding, rather than beating 1ís and 0ís or AI intelligence.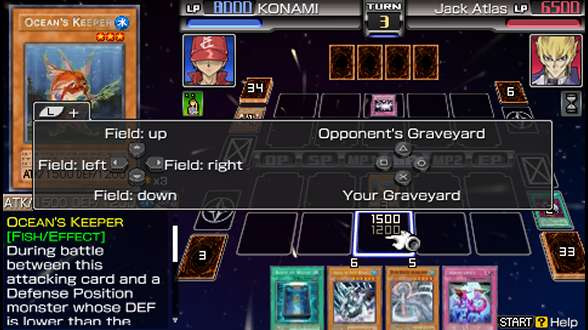 Graphically, the title looks a little bland on the PSP and although it does mimic the cartoon series and replicate the characters well, it just feels a little lacklustre in the overall presentation of the game. There are some nifty and anime inspired special effects here and to spruce things but at the end of the day, this title looks more like a DS game. Thankfully the music and sound effects are from the cartoon series and I do understand that attempting to mimic a real-world card game is a little challenging, even though the end result may be a tad boring.
In conclusion, if youíre a fan of the series, than youíre in Yu-Gi-Oh heaven which does successfully transfer the card game to the virtual world. Although the graphics are a little lacking, the gameplay with real players more than makes up for this inconsistency. Of course, in single-player, even though the story is a little forced, there are other gameplay options in this title that can be played over and over again, definitely a worthy purchase.