Tenchu: Time of the Assassins
Taking place after Tenchu: Fatal Shadow, this handheld title is a nice continuation of the series. This game has a heck of a lot going for it in terms of handheld gaming, but there are a couple of things that let it down as well.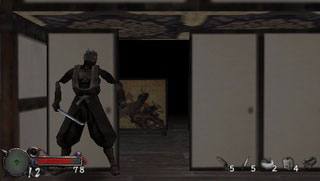 One of the most positive things I see with this title is that even though itís a jam packed storyline, finally there is a game that wants to tell a lengthy tale in a way that is feasible on a smaller format. The gameís missions are broken up in a way that there are regular points in the title that make good break up points so you can turn on the machine, play it for a short while but still feel as though you made good progress through it.
Graphically this is one great looking game on the PSP with a lot of attention to detail in both environments and character models. There are some issues with just how much you can see of the game world though with only a limited view being available at any given time. Which does make for a lot of shocks when things suddenly leap out at you.
When playing the game, I noted that camera placement is often a bit odd and that you can centre it back behind you which is good but with such a limited amount of vision to the screen, it still does not correct everything that it should.
There are multiple ways of seeing this game through to its conclusion, and each experience with the playable character of the time is different, so it is certainly worth making the time to do this. The single player experience was fairly short and the addition of the other characters adds more meat to the time you will have with the game.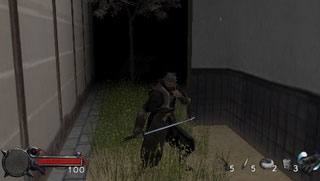 Controls are intuitive on the system making it pretty much a cinch for those who are already familiar with the series and only a slight curve for those who are picking up the game for the first time. The title is responsive to your commands and handles well. Gamers can also make the game last longer by constructing their own levels and sharing them with other PSP owners.
Ultimately a game that will satisfy fans and newcomers alike, Time of the Assassin should make gamers very happy. Itís a good looking game that plays well despite the issues with the camera and poor (at times) visibility. I think for the most part that this is a keeper.
Fun Stuff!