Tekken: Dark Resurrection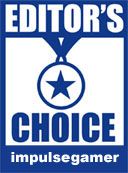 New characters Lili and Dragunov join the classic cast such as Jin, Heihachi, Paul and Law in the battle to be crowned King of the Iron Fist Tournament. An all-new intro movie lets you dive into the midst of the world of TEKKEN®, this time with ad-hoc multiplayer mode to fight against friends as well as more items to customize your favourite characters. Now you can fight anytime, anywhere – are you ready?
One of the best fighting games of all time finally arrives on the PSP that really delivers one of the most impressive games to this console. With an extremely competent gaming system, amazing graphics and sound to make any Tekken fan weep with glee, this title will definitely hold you over until Tekken 6 is released on the PS3.
Features

STUNNING GRAPHICS: The beauty of TEKKEN is re-created on the handheld console, delivering one of the most realistic graphics on a handheld platform. A variety of destructible objects pump up the action on 19 stages!

VARIETY OF CHARACTERS: Play as one of over 30 characters, including classics Jin, Heihachi, Paul, Law and more. New characters Lili and Dragunov join the classic cast with all-new fight styles and moves. Collecting victories to lead your character to become king rewards you with ending movies for each character!

CUSTOMIZABLE CHARACTERS: Use your fight money to customize your characters - with more than double the items seen in TEKKEN®5, the sky's the limit on the unique look your character will have!

AD-HOC MULTIPLAYER BATTLES! Using Wi-Fi connectivity of the PSP platform, you can battle against your friends - take your customized, original character against theirs and let the battle unfold!

BONUS MINI-GAMES: Mini-games provide a little breather from heart-pumping fighting action for more fun against friends!
With that said, the presentation is outstanding and makes fine use of the PSP without wearing it down. The graphic presentation, for the most part, is faithful to the arcade upgrade, complete with 60-frames-per-second speed, detailed backdrops, solid animation, and quick loading time. There are a few slight annoyances that come up, such as shadow effect (where a shadow shows a slight blur on the character) and the occasional graphic jaggy. Other than that, the game looks glorious.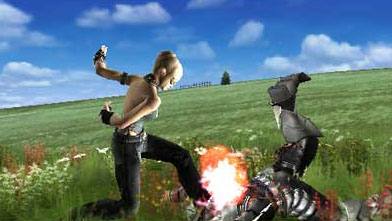 As for sound, you have background music that is very faithful to the series, as well as sound effects that add a little impact to your punch and little quotes here and there to try and add personality to the characters. This is probably the area where the least amount of improvements come into play but hey, there wasn't anything wrong in this department before, aside from some screechy voice work here and there. Pop on your headphones and indulge.

We've also got gameplay that manages to hold up in this current conversion that makes you of the PSP controls perfectly. In its essence Tekken: Dark Resurrection is an arcade fighting game that has the player battling their way through a plethora of enemies but bare in mind that this game has a ton of extras.
The first thing that's worth mentioning is Ghost Mode, which is bound to be a popular feature in future fighting games to come. You basically record your fighting performance and then upload it via online servers, where others can gain access and see how they compare. Likewise, you can challenge other players and see how well you hold up.

Dojo Mode is another extra that allows players take on various fighters, with a balanced AI that works them over on a progressive scale. This is a big plus for Tekken players, and a nice introduction for rookies that helps them get into the game. It's also the primary mode where you can unlock extra items, movies, and other little goodies to pack into your PSP memory card.

In conclusion, Tekken: Dark Resurrection is a damn good game and to date the best damn brawler for the Sony PSP. New additions such as The Dojo Mode, Ghost Mode, and Tekken Bowling are worth the price on their own and the fighting looks and feels just like it always has. Highly Recommended!