Sid Meier's Pirates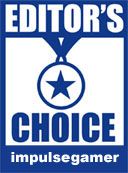 Sid Meier's Pirates has sailed its way onto the PSP that is based on the classic game "Pirates" which has been revived by Firaxis Games that was released on the PC last year. Unlike its early predecessor, Sid Meier's Pirates features state-of-the-art 21st century graphics and gameplay which allows gamers to traverse the world of pirates, looting and treasure.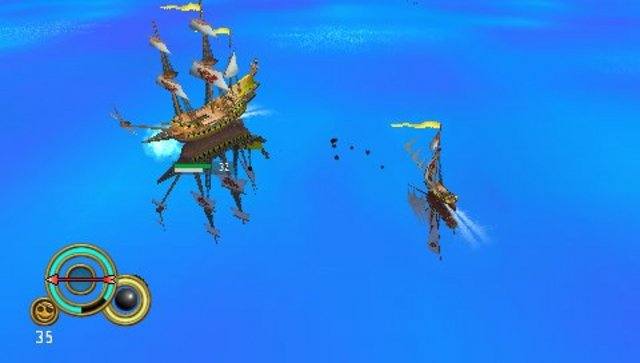 Although almost a direct port of the PC version, the PSP version of Sid Meier's Pirates is flawless and has made the transition to the portable console world perfectly in relation to both gameplay and graphics.
In Sid Meier's Pirates, gamers are transformed into a 17th century pirate within the islands of the Caribbean where you must engage in a variety of missions and quests in order to become famous or infamous. These events were triggered when your family was forced from their position of power and taken into custody, fortunately for our intrepid hero, you managed to escape and vowed revenge on their captors.
Before starting the game, the gamer has a choice of what nationality they wish to play that include English, Spanish or French and once this has been selected, you soon begin your world as a pirate, once you have overthrown your first captain that is. From their, you must navigate your ship or fleet through a richly detailed 3D world from safe harbours to deadly pirate ports in attempt to secure your fortune and glory.
Apart from escorting ships, transporting cargo or searching for secret treasure, your character must also perform a variety of mini-games such as dancing with buxom Governor daughters in order to secure secret information, fight enemy captains with swords and rapiers and also invade ports, provided you have the numbers. With that said, the game is extremely diverse and detailed that range from exploring islands, engaging in fierce naval battles and dueling a plethora of opponents.
As a pirate, gold is the key currency and you acquire this monetary wealth by completing quests, sickening enemy ships, especially if you are at war with their nation and looting other ships. Another interesting feature of pirates is that once you have taken over a ship, you have the option of looting the ship or adding it to your fleet. It also works the other way, depending on what difficulty level you have chosen to play and your skill with a rapier or ships cannons.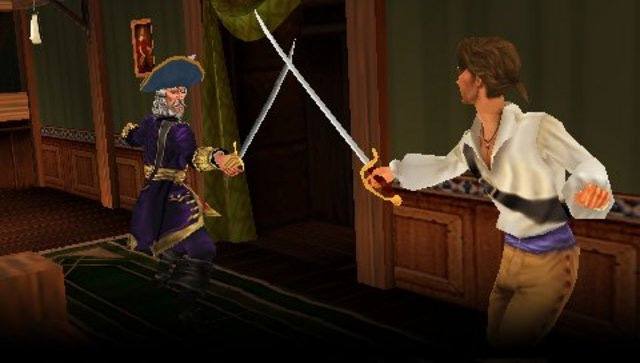 Graphically, Sid Meier's Pirates on the PSP is a visual treat that contains exceptional sharp graphics that contain that classic cartoon feel. Match that with a variety of realistic effects such as the sea breeze, waves and various storms and one could be forgiven in thinking that they are actually in the Caribbean. All the character have been professionally design that merge quite well with the pre-rendered cut scenes and menu systems.
Musically, the title features your classic pirates tunes with a variety of sound effects from the shouts of sailors invading enemy ships, the huge boom of canons firing and the background ambience of the ocean such as the sounds of the wind and oceans. The only drawback to the game is that there is no voice acting in the title and developers have opted to use Sim speak for their characters.
In conclusion, Sid Meier's Pirates is a brilliant game on the PSP that features an entire cast of interesting and dangerous characters set in the beautiful Caribbean which will give gamers hours upon hours of enjoyment and replay value. Brilliant graphics, perfect gameplay and an exciting combination of role-playing, arcade and strategic gaming in one great bundle.