Justice League Heroes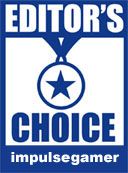 Justice League Heroes blasts its way onto the PlayStation portable that lets gamers play some of DC Comics greatest heroes that include favorites such as Superman, Batman and even the world's fastest man, the Flash. Justice League Heroes is the first real game that combines elements of role-playing, adventure and arcade action in the hallowed universe of DC Comics. Don't get me wrong, there have plenty of titles based in the DC Comics universe but none have ever really captured the true spirit of this original comic universe.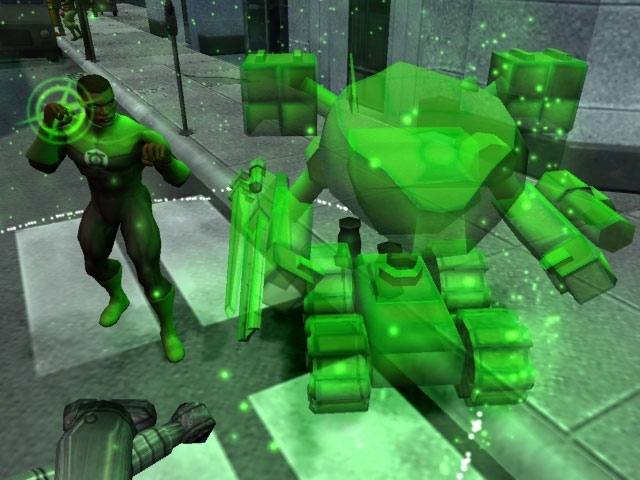 Players will need the world's greatest heroes in order to challenge and defeat the nefarious Braniac who has gathered some of the world's most infamous super villains to protect his grand scheme but first, the Justice League must be eliminated.
Features
Play as 10+ heroes, including all-time favorites including Superman, Batman, Wonder Woman, and the other famous members of the JLA

Customize each superhero by advancing your Favourite super powers and boosting the sup powers with a unique collectable system

Action game with role playing customization

Team-up two heroes at once in single or two-player co-op gameplay modes
Highly engaging combat system featuring both hand-to-hand and air-to-ground cooperative, combat using a vast arsenal of character specific super powers

Battle in interactive and destructible environments, using objects to hurl at your enemies

Rich and diverse visual style throughout multiple gameplay levels boasting high quality graphics and interactive, destructible environments

Engaging storyline from award-winning comic and animation writer Dwayne McDuffie told through in-game banter and 3D cinematic cut scenes

Features key voice talent including Ron Pearlman, Michael Jai White and Ralph Garman

10 to 12 Hours of gameplay
Before the player is thrown into the chaotic world of the Justice League, they are first treated to a beautiful pre-rendered cinematic experience that sets the tale of the game. Written by Dwayne McDuffie, the story is progressed through pre-rendered cinemas and also in-game storytelling to really draw you into this wondrous world.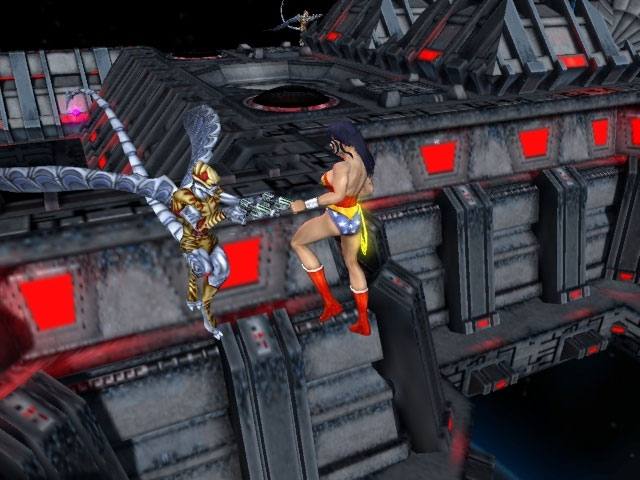 The gameplay of Justice League Heroes is your traditional RPG style of game (similar to titles such as Baldur's Gate, Untold Legends or Marvel Ultimate Alliance) that has the player controlling one of the members of the Justice League of America. Fortunately for our heroes, they are never alone and the AI controls the other hero but with a flick of the button (up on the d-pad), the gamer can swap between characters without even a second thought.
Although your preliminary form of attack are punches and combinations (e.g. O X O), you can also draw upon your super powers by holding down the left shoulder button and pressing a button on the d-pad. For instance, Superman can perform a titanic punch to fell his enemies, whereas the Flash can use his speed to outrun and attack his opponents.
With that said, each superhero has access to a variety of superpowers that can be upgraded once their character levels. Unfortunately in order to keep the game "fair", your superpowers are governed by a power bar that will regenerate as your health as you progress through the level. This RPG aspect of the title is a nifty idea as you can really customize your heroes, for instance Superman can be a true Kryptonian brawler or you can focus Batman's power on stealth
When things get tough, your heroes can also interact with their environment and pickup cars or telegraph polls to whack their enemies until they are subdued. The right shoulder button is used to block almost all attacks from enemies, unless you are fighting against one of the super villains such as the Queen Bee which makes blocks rather useless. Your heroes can also jump and those that fly can fly around the gaming environments which is a great way of moving through the levels.
The developers have also done a great job at keeping the levels unique and different and whether your fighting through the sewers or visiting the Justice League's watchtower on the moon, you really get that true sense that you are almost part of a comic book.
The game view of Justice League Heroes is your traditional three dimensional top down view and in certain areas, the camera does become a slight annoyance while you wait for it to adjust itself. It would have been nice if the player could rotate the camera angle.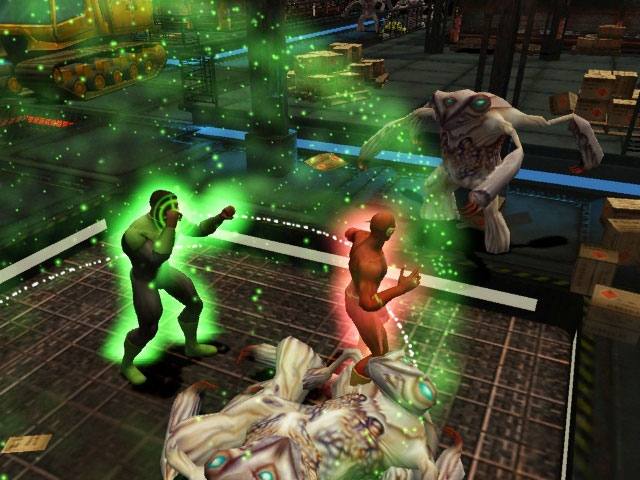 Graphically, the first thing that will awe you in Justice League Heroes are the amazing prerendered cinemas that are simply stunning and are extremely reminiscent of the Justice League cartoon series. The in-game graphics are also top class with great use of lighting and shading. All the characters have been professionally designed and relate well to their comic book counterparts. Unfortunately every now and then, the game does stutter while it attempts to load something from the UMD but this is quite rare and does not hamper the gameplay.
As with the graphics, the sound of Justice League Heroes is also perfect and features the talents of Ron Perlman (Hellboy) who does a great job at portraying Batman. Whether its Superman with his powerful and humble voice or the sexy Zatanna with her sassiness, the voice acting is extremely professional and suits each character perfectly.
In conclusion, Justice League Heroes is a great game that even if you don't know about DC Comics, you will still get several hours upon hours of enjoyment from the game. Hawkgirl, Green Arrow or Braniac, the mythos of the DC Universe has been successfully transferred to the PlayStation Portable and the DC license has never looked better, highly Recommended!