Gangs of London
Taking to the mean streets of London is the Gangs of London by the same team that brought you The Getaway. This time around however we are taking part in one of the five main gangs in London and carrying out the dirty work as required by our bosses.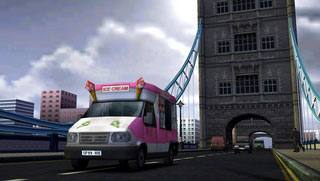 Iíve always been curious about the London underworld and whilst I certainly canít say that this game brought me any closer to them (thank god), I can say that it did a good job of making me feel like I was a part of the action with the sort of voice acting you would expect from a good Pommie series.
During the game you will make your way through the mean streets of London, a quite realistic looking London by the way that helps get you really into the title and the nefarious work that you have to carry out. There are five gangs to choose from, all with very different storylines and objectives, making this a really well rounded out game. You can choose to side with the Pakistanis, Cockneys, Russians, Yardies or of course the Triads which are all challenging enough to get used to and are different enough that you donít feel as though you are just playing a cut and paste copy of another gang.
The missions whilst varied do feel vaguely the same with the majority of the situations involving driving or shooting but hey you are in a gang in London, what else do you have to do? The control system for in game action is very easy to pick up and play and there really are no complaints with the way in which you handle things.
Graphically this is a very tight looking game with the PSP really showing off what it can do. London, does look like London (in so far as I can tell) and all the characters and vehicles in game certainly do the city justice. The look of interior spaces has also been given the same loving brushstrokes to create as good a looking world as the one you are fighting your way to survive in on the outside.
There are a swag of other novelty games to play whilst you are actually in the game and these help to make a long game even longer. So make sure to visit a pub and chuck a few darts, play some billiards and take part in some of the other activities that can be found in the seedy establishments that are littered around the place.
In addition to the missions, you can also free roam and drive about the city causing havoc. I love these game modes, however they add so much time to gameplay! As you might have guessed this is really not a complaint, itís actually very cool and a feature that I love on the Rockstar games also.
This is a solid game that will provide many many hours of enjoyment, all based around London. Comparisons will invariably rise against the Grand Theft Auto series, however it really is a game in itís own right, a game that I am sure will waste a heck of a lot of your time as soon as you put the disc into your machine. Give it a crack and see what you think.