EyePet PSP
It was only time before EyePet would be released on the PSP and if you like augmented reality video games than this title may be your cup of tea... more so for those under the age of 12.
Like on the PlayStation 3, the Eye Pet comes alive in your world thanks to the programming behind this game that turns your "real" environment into a playground for this creature. The game can be purchased with or without the camera and like the PS3 version, it comes with a magic card to help you interact with your creature.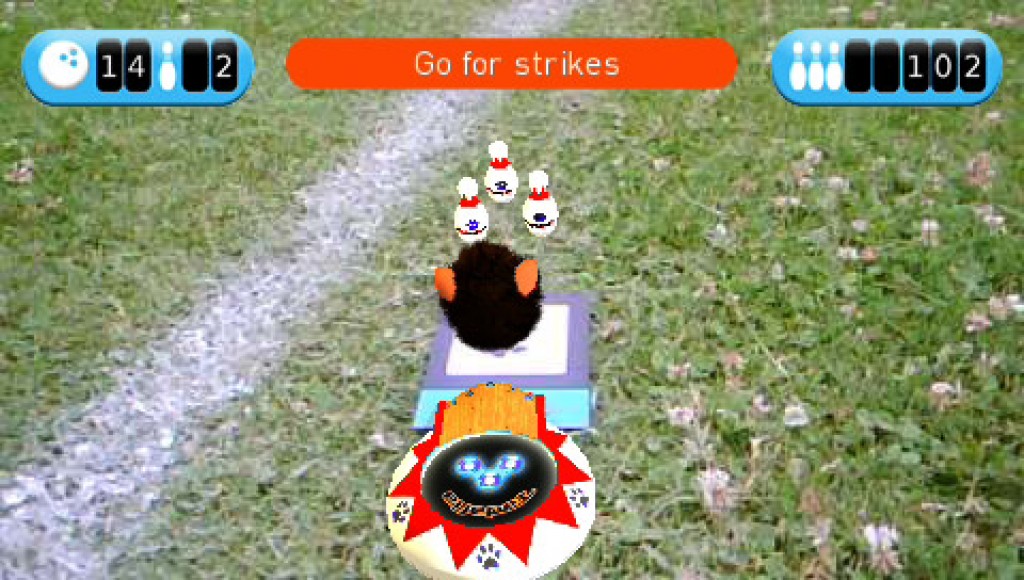 EyePet on PSP is all about the games and this title includes lots from trampolines to sailing and even driving a car. The game also contains a variety of challenges of activities that must be completed. There is even a track record of your scores that does lend to some replay value not to mention a wide gamut of unlockable items for your EyePet which is done through completing challenges. Some of the clothes for your EyePet looks soooo cute!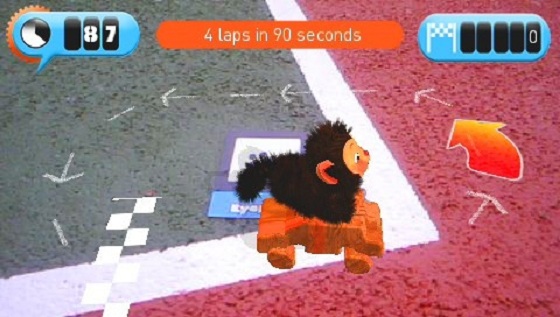 Unlike the PS3 version, EyePet on the PSP has a much smaller environment to interact with your creature that does make this title a little limiting. Nonetheless, the games contains a variety of augmented reality games such as bowling and fishing. However in order to make the game work correctly, you do need some space to play most of the games such as bowling. There are some mini-games, not may that will work in a small area but for the most part, you really need a place like a bedroom or lounge room as opposed to a bus seat.

Another issue with the game are the rather lengthy load times that are sometimes excruciating. Fortunately the graphics of this title are very impressive. The EyePet is quite detailed and interacts well with both his environment and the player. The sound effects and that of the EyePet are quite cute but the voice over is a little annoying and I think it's time for children's games to move beyond the condescending tones.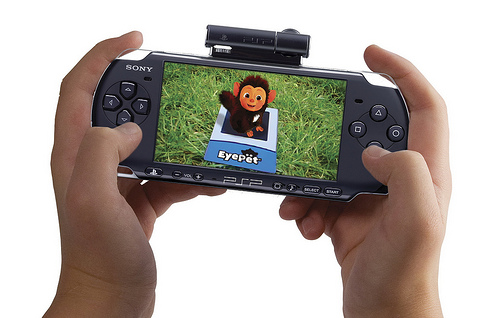 In conclusion, EyePet PSP is a mini version of the PS3 version and for the most part, it actually works, however some of the augmented reality games are a little lacklustre and does require some additional space. However it's good to see something different on the PSP and if you're going away on holidays or don't own a PS3, I'm sure most children under the age of 12 will fall in love with their very own EyePet.