Echoes Review
It was only recently that Sony announced the concept of PSP Minis - basically smaller games at smaller prices that hopefully don't compromise too much on fun. Echoes PSP is a one of the newest games and is now appearing in the Minis section of the Playstation Store. It was developed by Halfbrick, a Brisbane outfit and it's a game that tries to fit into the rapidly crowding casual game-space. The story is simple - a girl called Charlie who needs to collect crystals through increasingly difficult levels.
The story is not particularly necessary with negligible references to it within the actual game. Each brightly rendered level, viewed from overhead, has a set number of crystals that need to to be collected before advancing to the next. As you collect a crystal, an echo appears at your previous location and traces your previous path and these moving echoes need to be avoided as you traverse around the level.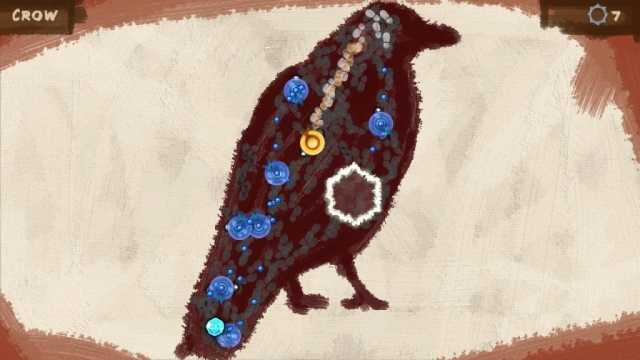 As you collect more crystals, the echoes start start mounting up and require dexterity and patience to avoid. Before long, you need to think strategy, planning where you move as soon, an echo will be moving along the same path in the near future. To add to the variety, there are different gems eg to freeze time and to emit a chain-reacting pulse to destroy echoes.

There are a multitude of different modes. Arcade requires you to just go through the levels in the normal way, collecting enough crystals each level to advance to the next. Autosave means that you never need to go through the same completed level again. I believe that one should finish the Arcade levels pretty quickly though. Jackpot requires you to rush through to collect as many crystals as you can within a set time limit, the more crystals you get without hitting an echo, the more points you get.
Survival is similar but you collect pulse crystals that destroy echoes and each destroyed echo gives you a little more time - the objective is to survive as long as possible by constantly destroying echoes. My favourite is Clockwork, where the echoes are stationary and you control the echoes movement by pressing the LR shoulder buttons. This mode, for me, seems to be the most strategic and the most rewarding.

With the multitude of modes and levels, Echoes is a simple, rewarding casual game and hence doesn't require hours of dedication. It has enough to keep players happy for a short time, but after a while, the levels do seem to be overly similar to each other with the different gems and different shapes of levels not providing enough variety.
This may mean that as an attention keeper, Echoes may have difficulty but as I have oft repeated, as a casual game, Echoes succeeds. It is a fun, rewarding game, perfect for the train or bus and at just a handful of dollars, is worthy of your consideration.