Echochrome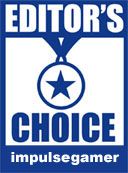 Echochrome takes you into a topsy-turvy world of 3D mid-air mazes, where your aim is to guide a wandering mannequin along a series of pathways. Sudden drops and dead ends may appear to make this a difficult task, but in echochrome solving a problem is just a matter of perspective... [From the developer]
Echochrome is one of those strange Sony titles that although simplicity is the key, the developers have added enough twists and addiction to make this title one of the most original games of the year that is reminiscent of M. C. Escher meets the gaming world.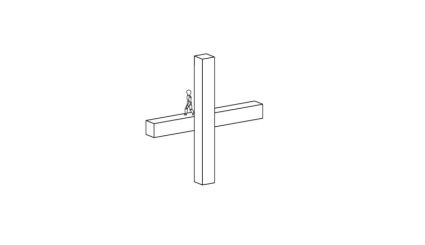 In its essence is a puzzle game that you really need to use your mind to solve a variety of puzzles which really tests your perspective. Imagine a strange M. C. Escher picture and you need to get your man from one side of picture to other.
Now imagine that this picture had stairs and dangerous drops, however by rotating the picture, you could block out these drops and make the stairs reach other areas of the picture by just changing the perspective, this is what Echochrome is all about.
The control system is perfect on the PSP a you use the analog stick to rotate the camera angle in order to find the best perspective. Your little avatar in the world will automatically move, however there is an option of making him pause in order for the gamer to work out the next puzzle.
It sounds complex and some levels are quite complex, however if you persist, the solution will come to you which makes this game so addictively entertaining. To compound the situation, you need to collect "shadows" of yourself and to make matters worse, there is a time limit. It's the Rubik cube meets the 21st century of puzzle games. With hundreds of different puzzles, this game will keep you glued to your PSP for quite some time.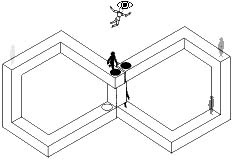 Best of all, Echochrome also contains a great level creator which allows you to create your own M. C. Escher inspired levels that is actually quite easy to use and has a low learning curve.
Graphically, the title is quite simplistic and looks quite "monochrome", however this is where "spark" of the game comes from. There is also a great tutorial level with some professional voice acting that sounds reminiscent of the computer from Star Trek the Next Generation but apart from that, the sound is quite sparse.
In conclusion, Echochrome is the ultimate puzzle game for the PSP that is definitely recommended to "thinking" gamer or for those that love puzzle games and this is one of the those games. Brilliant due to its simplicity!