Brunswick Pro Bowling
Finally a new bowling game on the console world and what better console than the PlayStation Portal that introduces Brunswick Pro Bowling for the portable gaming market. Bowling is also a game that is accessible by almost everyone and in the past, many developers who have attempted to create a bowling game generally created something a little dull and lacklustre, unless it was designed for the Nintendo WII which is as close as you can get to real bowling.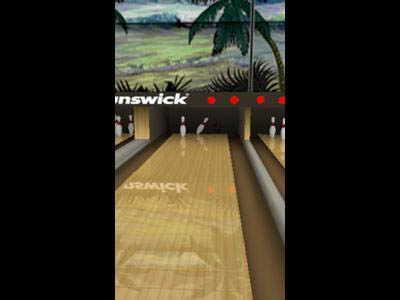 However, this game is the PSP and in its essence is a professional bowling game that offers the gamer a variety of gameplay modes, options and good old fashioned bowling fun that beats any mobile phone game. Whether you want to start your career as a professional bowler or play a quick game, the title has quite a bit of variety... especially for a bowling game.
For those that want an in-depth bowling experience, the player needs to create their bowling avatar which means selecting their sex, hairstyle, clothing, body types and even facial expressions which will give the title that personal touch. Once you have created your bowler, you're basically ready to hit the lanes and hopefully get those strikes.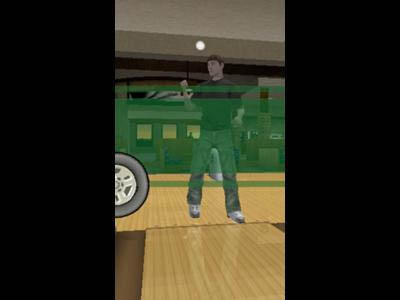 As you play against your opponents in the league, the more games you win, the more money you are awarded and your reputation begins to grow in the professional bowling community. This aspect of the title is almost sim-like as you can purchase additional items for your character and even improve their statistics such as accuracy and even arm strength.
This RPG part of Brunswick Pro Bowling gives the genre a much needed boost because computer generated bowling is sometimes a little dull, unlike this current title. As you progress through the world of Brunswick Pro Bowling, you soon start moving up in the different leagues and tournaments in order to become one of the top king pins around.

The control system of the game is rather apt and allows for some entertaining and strategic play with the developers creating a rather good graphics engine to surround the gameplay. You can control how much spin, speed and strength your bowl will have that uses the d-pad and analog stick on the PSP.
Even the small things in the title such as your bowler's fatigue will effect the gameplay of the title which adds to realistic nature of the title. In order to master a strike or spare, you basically need to be extremely accurate with the control system but once mastered, it gives the gamer the satisfaction they are seeking.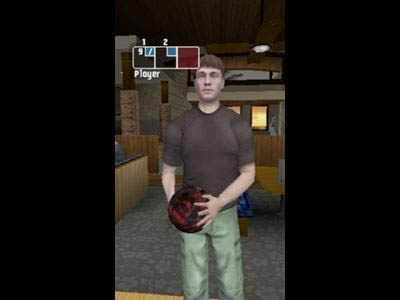 Graphically, Brunswick Pro Bowling is a fairly good looking title on the PSP with detailed bowler animations, good backgrounds and a decent menu system. Strangely enough in order to get more bang for your money, you will need to hold the PSP vertically in order to get that true bowling feel as you gaze down the alley. The pin and bowl animation is quite realistic and match that with a variety of bowling sound effects and it's almost as if you are almost at the bowling lanes.

In conclusion, Brunswick Pro Bowling is a sturdy title on the PSP that comes at an affordable price with good graphics and quite good gameplay. The only downside of the title is that it cannot capture the real fun of bowling but it's great for those times where you want to have a few games of bowling when you're out on the road. Definitely recommended for those seeking something a little different or for lovers of bowling.