Beaterator
From the creators of Grand Theft Auto, Rockstar comes Beaterator, a fully fledged music program for the PlayStation Portable, thanks to the union with Timbaland. Reminiscent of those old PC games, well software applications that allowed people to create their own music, Beaterator includes everything you need to create your own tunes from loops to instruments. With this in mind, Beaterator is actually quite a clever program that finally gives the PSP something more than just ports of existing games.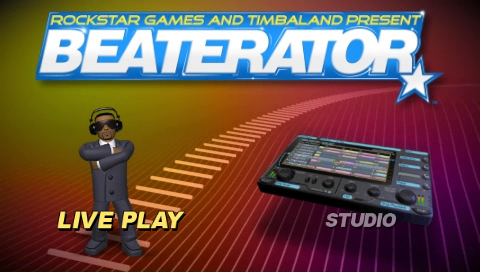 When it comes to gameplay, Beaterator contains two main modes which include Live Play and Studio. Depending on your preferred mode of play, each has their pros and cons. Live Play allows you to mix your own tracks together with a total of 8 loops going on all at once. In essence, your only limited by your own imagination and gist for music which is the great aspect of this title.
You can even load samples from your PC to the PSP which increases the longevity of this product tenfold. Compared to professional music programs, Beaterator gives the user quite a bit of diversity, even with the control system of the PSP, it works quite well, such as replacing loops as your song plays, editing timelines and even templates.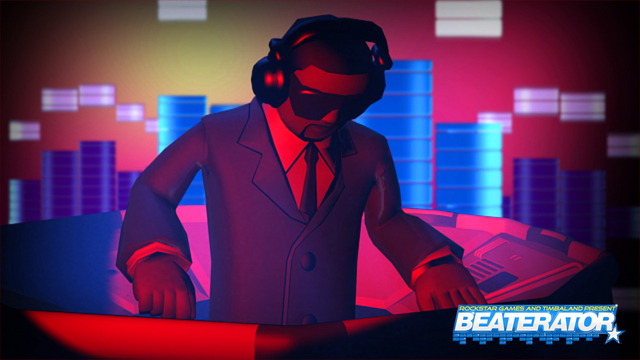 The next aspect of Beaterator is Studio that gives considerable more control to the user such as creating your loops. Although the menus are a little convoluted when choosing your sample, it does give some decent control, however finding that perfect sample may become quite fiddle some as there are quite a few sounds available to use.
There is even a synthesizer editor in Beaterator which does allow you to create your own sounds and even imports from your PC. Wish to share your tracks with the world? You can do this via the Rockstar's Social Club website that allows you to share your masterpieces with others and also listen to others masterpieces. I must admit that there some are very impressive music from other people around the world there.
Control wise, Beaterator is a bit of a hit and miss affair on the PSP that is not the console's fault but rather the developers were being a little too clever for their own good. Whether you're using the analog stick or the buttons on the PSP, combining all this together is a little difficult, especially for accuracy. If the PSP had a touch screen, you'd definitely be in portable music heaven. However with that said, we're not saying the gameplay is bad, it's just a tad difficult at the best of times but through some patience, you can really create some impressive hip hop music.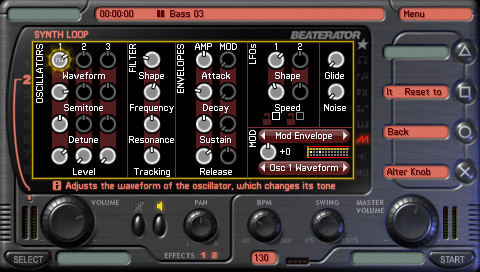 Graphically, the title is visually quite accurate and mimics the look and feel of a recording studio quite well on the PSP. However the star of the game is the music, samples and loops themselves which are quite professional and thankfully these can be exported to other music formats as well. Best of all, the program gives the user quite a bit of leeway when it comes to changing the sounds such as pitch, compression and timing.
In conclusion, Beaterator is a rather sturdy music application for the PSP which allows users to create music on the go. With high quality sound bites and loops, Beaterator does need some patience from the user if you are to master the interface and from the samples heard online, it can be done. This is the unfortunate aspect of Beaterator that most users of the PSP will not have the patience where it is needed.