Aliens VS. Predator: Requiem
Just before the release of the next Aliens vs. Predator movie, Requiem, the game has beat the movie out by just a few weeks in Australia. The story line of Requiem is based on the upcoming movie (with some creative license) where gamers take the role of the Predator who has been sent to Earth to ensure that a crashed Predator spaceship remains out of human hands. To compound the situation, the ship also carried some Alien facehuggers which only you can clean up.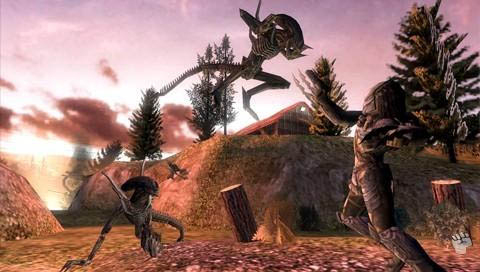 The single player mode begins at the Predator crash site and eventually moves its way to the human cities. The story is masterfully told in three segments as you use a variety of Predator items and weaponry to hunt these nasty creatures before they devastate the planet. A new key concept to the genre is that your Predator is awarded honour points which are awarded for honorary fighting and you lose points for harming humans and the more points you have, the more upgrades you can ensure for your character.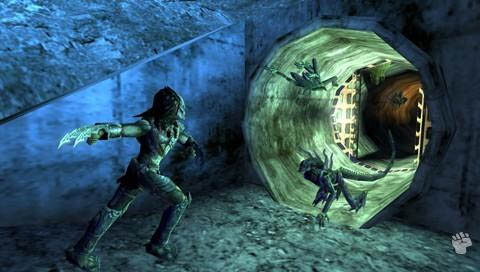 Although the control system is quite apt on the PlayStation Portable with the battles, controlability, gaming environments and items that you access, what really effects the gameplay is your prey as they are extremely docile creatures which can be easily dispatched. If you do find yourself being harmed, your predator can heal himself (ala the original Predator movie) and even when there are more than one aliens around, they generally attack in twos. There are some puzzles and challenges in the game but most gamers will easily be able to complete this title.
Graphically, Requiem is a rather good looking on the PlayStation Portable, especially the Predator and alien models. The humans are a little lackluster as are some of the gaming environments but in the end, it's quite decent. The developers also make use of good lighting and special effects.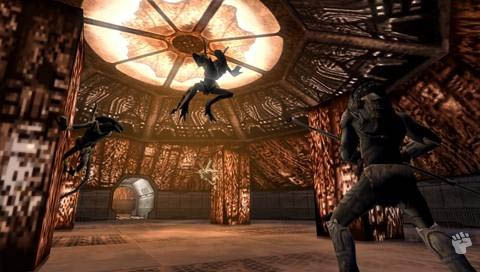 Musically, the title matches the gameplay as do the sound effects and that famous "clicking" Predator sound and Alien " hiss". The game also contains some voice acting which is surprising for a PSP game and is a little forced and contrived in some places. Think clichéd!
In conclusion, Aliens vs. Predator: Requiem is one of those made for console games based on a movie that unfortunately misses the mark. The cool characters are there, even the graphics but when it comes to challenging gameplay, this Predator warrior will walk through the park like Arnold Schwarzenegger in Commando.