ZoneAlarm Internet Security Suite 6.5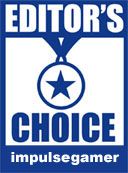 Viruses, spyware, Trojans, spam! It's almost becoming too much and before you unplug your computer from the internet, there are some options that will assist you in beating these nasties with ZoneAlarm Internet Security Suite 6.5 that also offers the user a plethora of new options in an attempt to protect your personal computer.

With that said, impulsegamer has been using the previous version of Internet Security Suite for the last ten-months and in this time, we have encountered absolutely no viruses and a minimal amount of spyware. The program also contains a very sturdy firewall program that will prevent any unauthorised access of your computer and while testing the previous version, we've had literally thousands upon thousands of attempts from benign scanning to malicious attacks that were all stopped before reaching our operating system.
NEW FEATURES IN 6.5!
Spy Site Blocking

Game Mode

Anti-Spyware (Enhanced)

Operating System Firewall (Enhanced)

SmartDefense™ Service (Enhanced)
(* ZoneAlarm and ZoneAlarm Pro combined users)
Network and Program Firewall
Delivers proactive firewall protection with multiple layers of security that stop inbound, outbound, and program attacks while remaining completely invisible to hackers.
Operating System Firewall
Prevents hard-to-remove spyware from getting onto your PC and causing damage.
Integrated Anti-Spyware and Antivirus
Updates, scans, and removes spyware, viruses, and worms in a single, powerful operation.
Identity and Privacy Protection
Secures your identity from theft on your PC and blocks pop-ups, online profiling, cookies, cache, and scripts so you can surf in peace.
Spy Site Blocking
Prevents spyware from getting on your PC by blocking its primary source – spyware distribution websites.
Game Mode
Stops security alerts from interrupting your fun during gameplay.
Essential Email Security
Quarantines suspicious attachments to help defend against unknown viruses.
Wireless PC Protection
Automatically detects wireless networks and secures your PC.
Parental Control
Prevents children from viewing inappropriate content on websites.
SmartDefense™ Service
SmartDefense Advisor automatically adjusts your security settings for maximum protection.

The early warning system (DefenseNet) gathers data on the latest spyware and malware outbreaks.

Leverages this vast user knowledge by including it in signature updates that protect your PC from the latest spyware attacks.
Benefits of ZoneAlarm Internet Security Suite 6.5:
Chat securely online with Instant Messaging security.

Install one application to look after all of your electronic security concerns.

Save time sorting through emails with the spam filtering feature.

Get rid of the rubbish - filter malicious websites.

Protect your computer effortlessly from hackers, Trojans and spyware with Zone Labs proven stealth firewall against inbound and outbound attacks.

Protect your PC within minutes with Zone Labs straightforward and simple installation and configuration wizard.

Get the support you need with a comprehensive help file and a tutorial presentation.

Always be up-to-date and protected from malicious content.

Antivirus protection blocks outgoing viruses being sent to family & friends.

Be confident you're getting the most out of your security suite with 12 months of updates and support.
It should also be noted that on the previous version of Internet Security worked perfectly until a new upgrade came out that basically caused a popup to appear when trying to run programs from other countries. Although nothing drastic, it was an annoyance when trying to run programs such as MIRC or Adobe Photoshop (UK) and even though there was a checkbox to remember these settings, it never did. So where does that leave now? The answer is simple. Zone Alarm Internet Security Suite 6.5 which may be the next best thing since sliced bread. although there may be a few worms in the bread.

The installation of ZoneAlarm Internet Security Suite 6.5 was a breeze and after selecting your destination and answering a few simple questions, the program automatically installed and our computer was once again protected from the dark world of the internet.

The interface of Security Suite 6.5 is extremely reminiscent of the previous version with the main functionality of the program located on the left window pane (e.g. firewall, antivirus etc) and your options and information on the right pane. Needless to say, Zone Alarm Internet Security Suite 6.5 is easily one of the most user friendly interfaces around.

ZoneAlarm Internet Security Suite 6.5 also offers the user antivirus, antispam, antispyware, antiphishing, firewall, spy-site blocking and will even actively monitor and protect your identity while offline. What is this you say? Well, this is an extremely powerful additional to the software and this new partnership with Intersection that is an identity management solutions provider will help protect your identity and if identity theft does occur, Intersection will assist in the recovery. This company will actually monitor the underbelly of the internet and if it discovers your identity is being used to defraud the system, you will be immediately notified and the company will assist in recovering your identity.

The developers of Security Suite 6.5 have created three different layers of protection that prevents unauthorised access from the internet, prevents unauthorised programs from accessing the internet and protects the system kernel from malware. This gives the user 100% protection of their personal computers from the majority of known and unknown attacks.

As with the previous incarnations ZoneAlarm Internet Security Suite, the software offers the user a variety of different settings to ensure that even the most novice of internet users are protected from the word go but also allowing those more professional users manage their own levels of security. The new game mode option is sure to please gamers from around the globe without going into the settings and manually changing things. This is great for stopping those annoying popups while trying to frag your friend or enemy in another country. Even with the highest security settings, Security Suite 6.5 did not hamper the performance of the PC at all.

For antispam and antiphishing protection, ZoneAlarm uses MailFrontier to prevent those annoying an unauthorised e-mails from infecting your emails. To keep your personal information from leaking out on to the Internet, ZoneAlarm includes an encrypted vault. ZoneAlarm then monitors IMs, e-mails and the Internet for inappropriate access to this information. For example, if a remote hacker were somehow able to access your social security number from another file, ZoneAlarm would compare that number to the one in the vault and, if it matched, would block its transmission, then offer a pop-up requesting permission to continue. ZoneAlarm also monitors IM activity and can block dangerous links and audio and video, as well as individuals who are not on your contact list. ZoneAlarm includes a parental-control panel, offering preset categories of content to block.

The program also has the ability to run schedule anti-virus and spyware scans in addition to its real-time scanning and even though this was tested on a dual-core processor, a 200GB hard drive took around one hour to successfully scan and the system did slow down but it was still manageable.
As with the previous version, pop-ups still play a predominant role in the software and with certain software packages, it still will not remember the settings which does become a pain, especially when you're trying to work. This is probably the biggest issue of the software package, however when compared to Norton Internet Security Suite and McAfee Internet Security Suite, the program takes up considerably less space and performance on your computer which once again gets the thumbs up from impulsegamer.
With one year subscription, access to online forums, this program is a definite must have internet security utility and if it came with a printed manual and less pop-ups, it would have received a 10 out 10! Great stuff!

| | |
| --- | --- |
| Operating System | Windows 2000 Pro/XP. |
| Processor | Pentium III 450 MHz or higher. |
| Memory (RAM) | Minimum system RAM: 64MB (2000 Pro), 128MB (XP). |
| Hard Drive Space | 50MB |
| Other | Internet access. |