WORLD OF WARCRAFT
MISTS OF PANDARIA - EXPANSION SET
Welcome to the lands of Pandaria... one of the most ambitious World of Warcraft expansions that is set in the ancient realm of Pandaria and has been untouched by the wars of Azeroth until now. Hiden from Azeroth for over ten thousand years by mists, it is up to the player to decide whether they are foes or friends. This is the fourth expansion in the franchise and promises long-time fans of World of Warcraft something uniquely different and newcomers, a totally different Western MMORPG.
Set in a remote area of Azeroth, Pandaria is emerges in a lush forest with cloud-ringed mountains and boasts one of the most diverse range of creatures in this world. As the battle between the Alliance and Horde worsens, it threatens to engulf more of Azeroth and unfortunately for the denizens of Pandaria, they may be drawn into the battle as players explore this diverse ecosystem.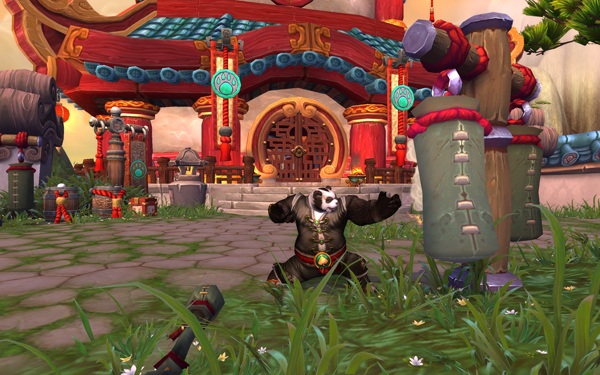 Best of all, Blizzard Entertainment have upped the ante of what is available to the World of Warcraft player with this new expansion pack. The most noticeable inclusion is a new playable race. This race is known as the Pandaren and seem to be inspired from the amusing film, Kung Fu Panda. Even though this class may look cute and cuddly, they are from it and are actually a neutral race in the war between the Alliance and the Horde.
To compliment this race, players have access to a new class called the monk who channel the hidden powers of the Pandaren Martial Arts. Monks are also a mixture of damage-dealers, tanks or healers which adds some unique features into the World of Warcraft series. The level cap of the game has also been increased to 90 and there are plenty of new areas to explore in Pandaria such as the Jade Forest or my favourite area, Kun-Lai Summit, a cloud shrouded mountain. However nothing is more fun than flying through the skies as you explore Pandaria or even riding a giant turtle!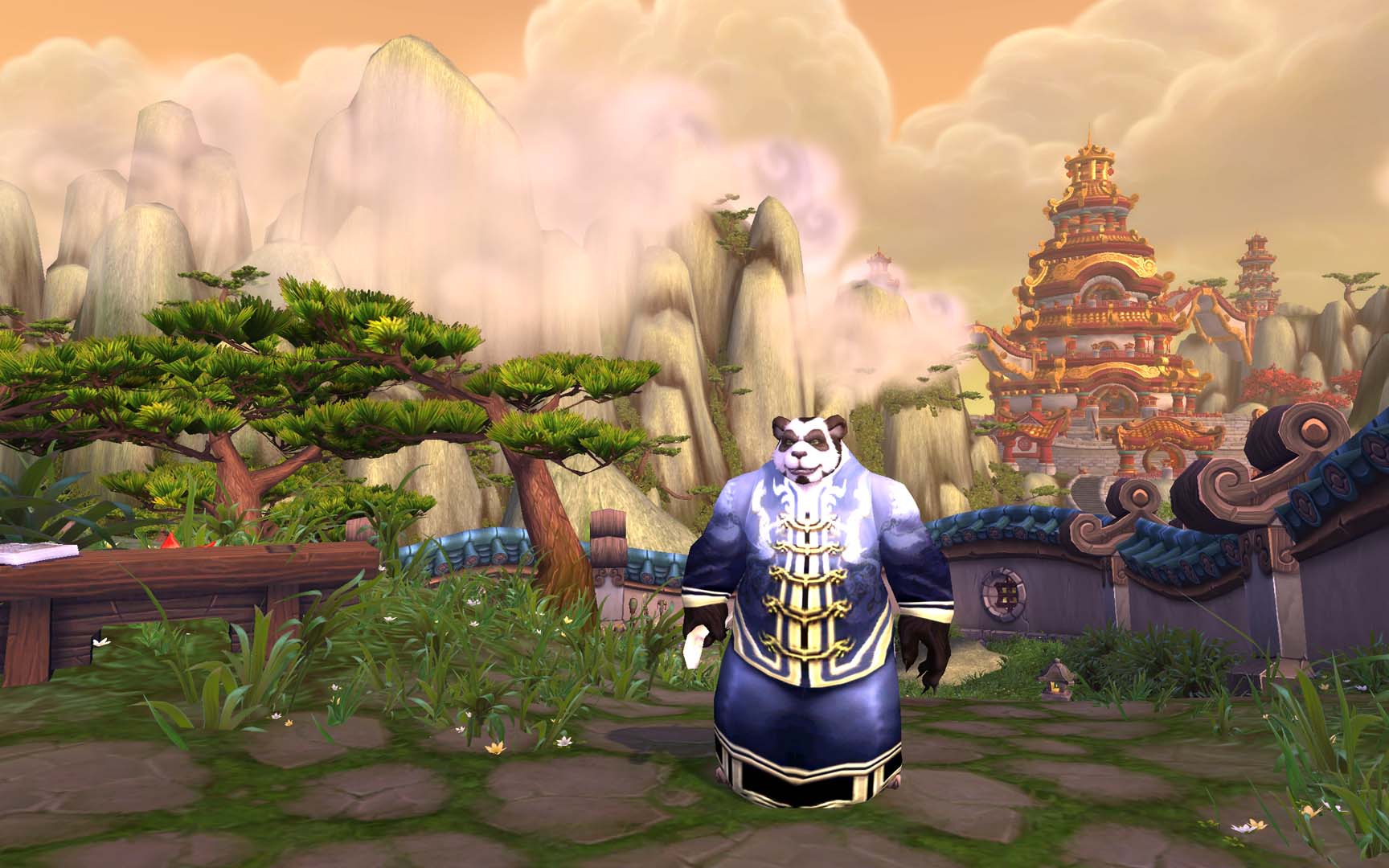 For the uninitiated, Mists of Pandaria is a Massive Multiplayer Online Role-Playing Game that combines the best elements of role-playing and lets them loose on a huge multiplayer environment. World of Warcraft has been operating since 2004 and it is still one of the most popular MMORPG's available and Blizzard continue fine tuning this hugely fun gaming experience. For newcomers who want to embark in this current expansion pack, the original game is required as is Wrath of the Lich King and Cataclysm. Like with previous WOW titles, character creation plays a key role to your avatar in this online game.
Although the standard races are available in Mists of Pandaria, we were quite excited to play these martial art Pandas and more importantly, you can give them your own unique look once you have finished customising them. Once created, my Monk headed towards the Shang Xi Training Grounds where I became a customised with my new character and slowly started the long road to levelling. There's some great abilities for the monks such as the Brewmasters Unyielding Strength ability which basically creates a shield around your character... just be warned, it doesn't last forever.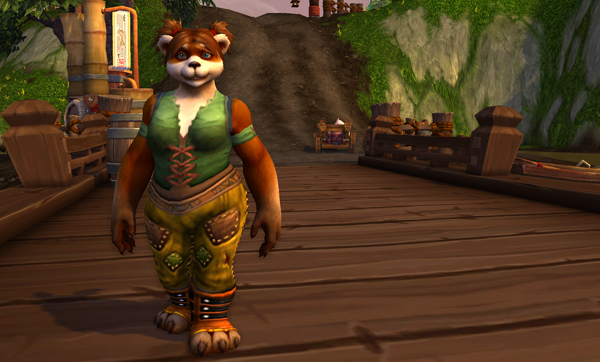 An element of grinding is required in this game which means by killing enemies and solving quests, your character is awarded experience that can then be used to increase your statistics and abilities. Although veterans of World of Warcraft will probably not want to start at level 1 again, it does give them the opportunity of moving beyond the previous level cap of 85.
Even though it may only be another 5-levels, getting to level 90 can be quite a daunting task, especially with some of the areas and enemies that you face. Team-work definitely plays a part of this Mists of Pandaria. For newcomers, I suggest trying out the new monk class for the Padarens which really gives this MMO an almost Eastern feel to this new race and their abilities. Without spoiling some of the items available in Mists of Pandaria, veterans will be quite impressed with what Blizzard has made available in this new game.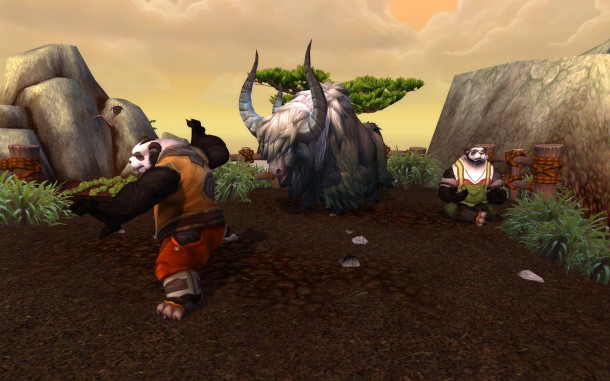 However for the most part, Mists of Pandaria is for the long-term World of Warcraft players and apart from the new race and character class, Blizzard have added some other interesting inclusions. One of these is the Dungeon "Challenge" Mode that has been dubbed by Blizzard as the Ultimate Five-Player Time Trial. So basically for those hardcore players, this allows them to group together and fight their way through the dungeons with all odds against them. The difficulty level of this can be quite ridiculously hard but if you're strong enough or think you are, it's a great challenge to set yourself.
Then we have pet battles and you heard correctly. It's time for your loyal companions to engage in battles with other players pets in this new tactical mini-game. But don't fret because pets can be healed, have access to skills to support them on the battlefield and even a massive cap of 24. As mentioned by other people, this system is extremely reminiscent of Pokémon as you use captured wild animals as pets.
The game even streamlines how your character fights in the world with improved talent system that in turn makes the game more accessible and less reliant on hundreds of shortcuts, especially the Glyph system. All in all, Blizzard Entertainment have succeeded in creating something unique for fans of this series and hopefully it will entice new players.
Graphics and Audio
Graphically, Mists of Pandaria is probably the best looking World of Warcraft game to date and I love how Blizzard used the rich culture of Asia to inspire their latest addition. Opposed to the sometimes harsh setting of Azeroth, Pandaria is a vibrant place filled with a myriad of greens and some great Asian inspired architecture.
Characters of Pandaria also have this Asian influence to them which really sets this game apart from previous games. To compliment the graphics, the game has some great voice acting and once again, another Asian inspired soundtrack. Together with the gameplay, Mists of Pandaria is a must needed breath of fresh air to World of Warcraft.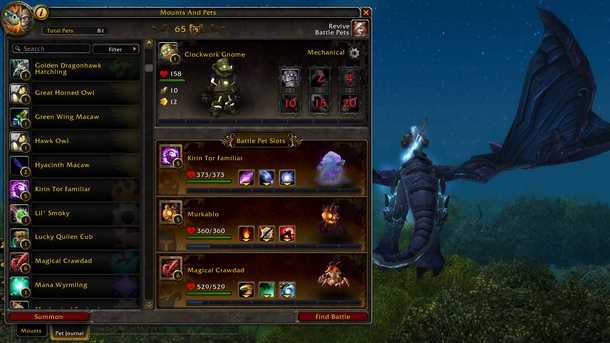 Final Level

Impulse Gamer has only just touched upon this wonderful expansion pack and if you're feeling a little blue and need your WOW fix, then I highly recommend you check out this expansion pack. The virtual lands of World of Warcraft is getting a little long in the teeth but Mists of Pandaria with its lush forests, Asian inspired settings and new race will create this unique and entertaining gaming experience. And besides... pets vs pets... it doesn't get any better than this and best of all, it even promotes new players to the lands of World of Warcraft. Even though my level 86 Paladin had a blast through the high-level areas of Mists of Pandaria, starting again with one of the Panderen Monks was a whole new Warcraft experience which was like almost rediscovering the entire series again.
Definitely a game to check out!