Ever wondered what itís like to fly the birds of prey from World War II without the trials and tribulations of combat? Well my dear gamer, you have come to the right place as Wings of Power just lets you do that as you climb into one of these remarkable historic planes.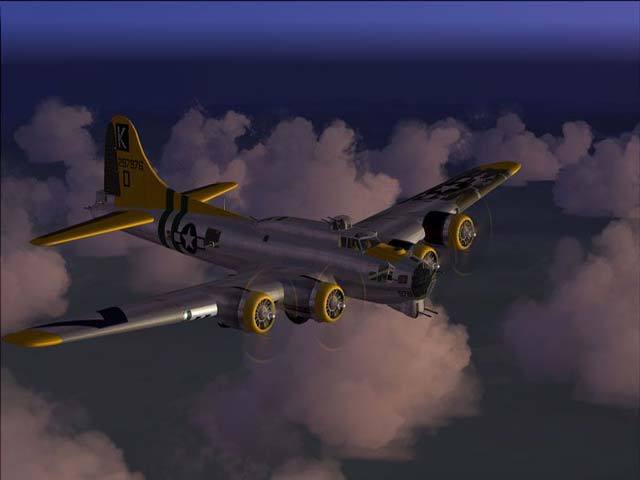 With that said, Wings of Power allows players to jump into the seat of a plethora of different military planes from the era of World War II. Not only will players feel the realism of these planes but will also offer the gamer realistic gameplay that is truly a real-world reenactment of what these graceful planes may actually feel like. To make things even more interesting, Wings of Power is based on the powerful Flight Simulator 2004 engine that features realistic gameplay and amazing graphics.
Features
Airpower adds seven meticulously created aircraft, visuals, and missions to Microsoft Flight Simulator 2004.

The game features gorgeously constructed aircraft, inside and out, down to the last rivet, fully clickable cockpits with authentic working gauges, and 3D cockpit representations so real, they look just like their 2D rendered counterparts.

The latest wind-tunnel technology helped the developer to create for the most authentic, fluid flying qualities, including complex spins and stalls.

There are also other visual upgrades, such as enhanced lighting visual effects. Fly the famous heavy bombers of WWII and the ingenious German jet technology that opposed them.

Also features a detailed manual including rare data and the real operation of these amazing aircraft.

So for those out there that live for realism and depth, Wings of Power delivers on a scale never seen before! However, even with all of this tremendous detail, you can still just throw the throttle forward and fly away...
In Wings of Power, gamers have access to some of the greats which indlue the B-17 Flying Fortress, B-24 Liberator, the B-29A Superfortress, the PB4Y-2 Privateer , the Lancaster BIII, and the jet-powered Ar-234B2 Blitz Bomber. A few German jet fighters are also included such as the Heinkel HE-162 Salamander and the Focke-Wulf Ta-183 Huckebein which are thrown in for good measure.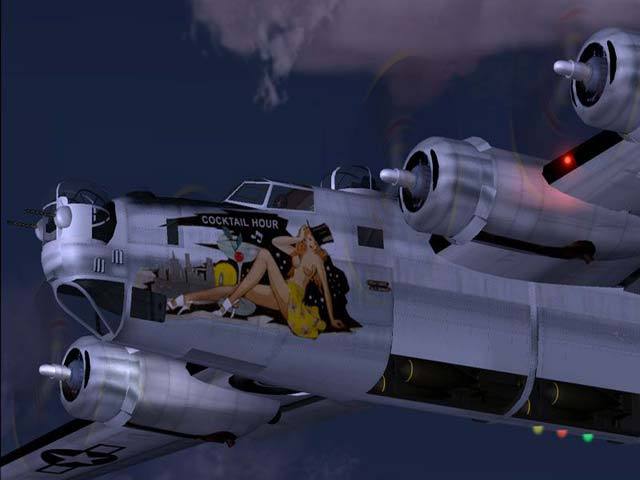 The developers also make a bold claim that many of the pages in this huge 160-page manual are actually taken directly from the original plane manuals and match that with a variety of historically accurate information such as diagrams, flight data and other information and you have one professionally made flight sim.
The control system of Wings of Power uses a variety of different input devices such as the mouse, keyboard, flight stick or a game pad, depending on what the gamer has available. I must admit that the control system is easily one of the most realistic flight experience that this gamer has seen. Feeling the bumps of turbulence, the nerve racking landings or being blinded by the sun or clouds, the gameplay of Wings of Power nicely melds with these historically accurate planes from World War II.
Graphically, Wings of Power is an amazing game that contains realistic 2D and 3D cockpits that contain every button, switch, lever and other components which are modelled perfectly. Unlike many other flight sims, the cockpits in this game are extremely interactive.
However, with the use of the Flight Simulator 2004 engine, it allows for spectacular visuals and impeccable flight modelling that features amazing backgrounds, realistic planes and some beautiful background scenery to truly immerse you into this amazing world.
In conclusion Wings of Power is strictly for flight enthusiasts who do not wish to have the hassle of combat, even so, the game is perfect and is one of the most realistic flight simulators on the market at the moment.