Who Do You Think You Are?
Family Tree Maker Deluxe Edition
Inspired by popular BBC TV Series "Who Do You Think You are?", Who Do You Think You Are? Family Tree Maker Deluxe Edition is the latest genealogy software to arrive on the PC which allows users to records a variety of facets of their family tree.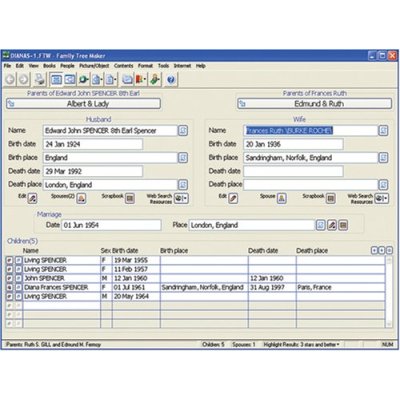 The strongest feature of this program is program is probably its ease of use as opposed to some of the previous versions available and also its competitors. As with the majority of modern family tree software, Who Do You Think You Are? Family Tree Maker Deluxe Edition allows you to add multimedia such as photos, documents and audio files to assist you in recording your family details. Best of all, it also contains a 3-month subscription to www.Ancestry.com.au that allows you to research history on your family in Australia and also the world.
Product Features
Create a family tree starting with names, dates and events

Attach photos, documents and audio files to your tree

Search for information on the web and merge it directly into your family tree

Design and print charts to share with your family

View timelines that show your ancestors' lives in historical context

Use dynamic maps to explore the places your ancestors once lived
The installation of the program was a flawless experience that installed with minimal prompting on our test machine with no issues whatsoever. Once the installation was completed, a rather easy on the eyes interface. With a menu system at the top, useful icons below and a large workspace, users with some computer familiarity should have no issues.
Simply by clicking on the corresponding menu or button, you can start your family tree by entering their names and dates. I love the ability that you can easily attach photos to this program that does create a great resource for all members of your family.
Wish to create a timeline? Simple! Just select the relevant feature of the program and start creating your timeline that can also be linked to interactive maps of the areas where they lived. This is definitely a great feature for recording your family's origins and their current whereabouts in the world.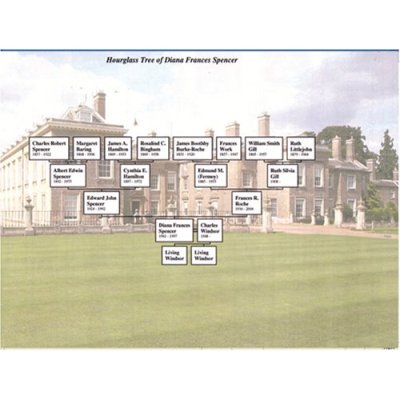 As the program requires internet connectedness to fully utilise its features, this in our books is an excellent feature as it allows you to share your links with other people from not only Australia but also the world. The ancestry website (www.Ancestry.com.au) is brilliant and also has connections to other Ancestry websites around the world. For us Aussies, the following information is available to the user;
NSW Assisted Immigrants, 1828 – 1896 NEW!

First Fleet, 1887 – 1788

NSW Unassisted Immigrants 1826 – 1922 NEW!

Second Fleet, 1789 – 1790

Australia Electoral Rolls, 1901 – 1936

Third Fleet, 1791

Lost of Convicts with Particulars, 1788 – 1842

Census of NSW, 1828

Victoria, Australia Rural Cemetery Records, 1836 – 1988 NEW!

Sand Directories: Sydney and NSW

Census records including the 1841 – 1901 censuses for England, Scotland and Wales

Birth, Marriage and Death Indexes from 1837 – 2005 for England and Wales

Military records including British Army WW1 Records

Newspapers and periodicals

The British Phone Books 1880 – 1984

Deeds, court documents and wills
As you can see, the resources are quite detailed and even allowed me to discover some of the whereabouts of relatives from other parts of Australia. Wish to send your family tree to other family members around the world? Simple, this can either be done as a document or printed out for a hardcopy.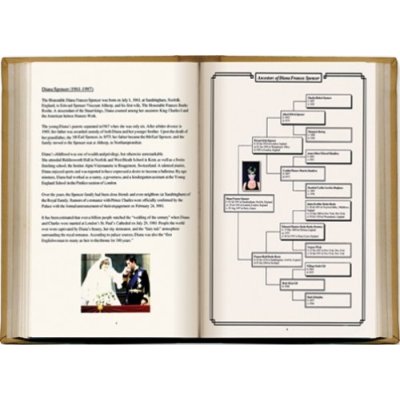 In conclusion, we could happily recommend this program to a variety of people interested in Family Tree's with an intuitive interface that is not only easy to use but contains some great resources from help files, tutorials and online assist should the need arise.
With 3 months subscription to www.Ancestry.com.au and even video clips of some of the world's most famous celebrities and their family three, this program is not only informative but it's also entertaining. Lastly throw in Nick Barrat's Top 10 Genealogy Hints & Tips Video and you have everything you need to get started!