This standalone expansion returns gamers to the rich Warhammer 40,000 universe that introduces two new armies into this violent campaign which include the Dark Eldar and the Sisters of Battle. Throw in a variety of new units and vehicles, Warhammer 40,000: Dawn of War - Soulstorm is definitely one of the better titles in the series where fantasy meets technology. In this current game of Warhammer, players wage war across entire solar systems as they liberate, enslave and destroy entire worlds in their path on a huge interplanetary scale with classic real-time strategy elements.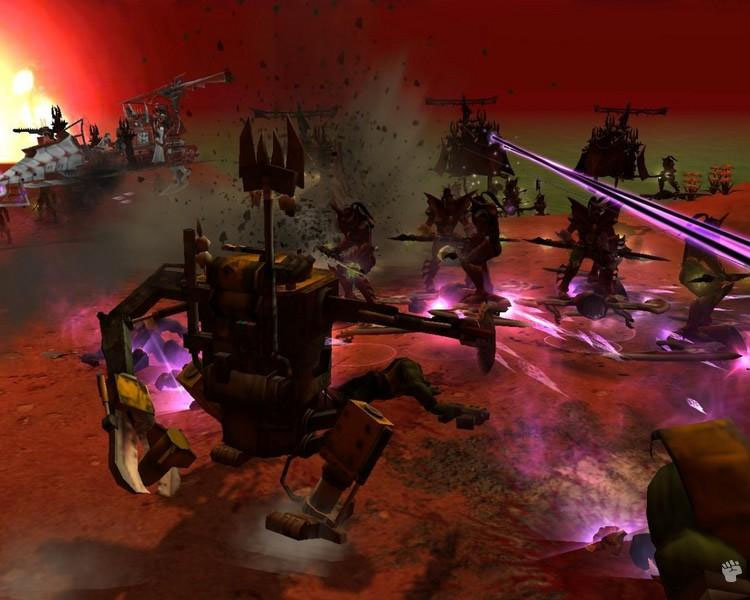 Features:
Customize your hero's weapons, items and abilities as they grow in power and personalize your army's insignias, colors, banners and names.
Earn and unlock achievements and medals as you prove your superiority online in 29 NEW multi-player maps. Includes all previous Dawn of War maps for a stunning 114 maps in total.
Groundbreaking Hybrid Expansion design allows Soulstorm to be played alone, or combine it with Dawn of War, Winter Assault, and Dark Crusade to create the largest RTS ever.
For the uninitiated, this current Warhammer series is your classic real-time strategy where gamers must create units in order to eliminate their foes by massing a huge technological army (insert pun) which is armed to the teeth. The most noticeable edition to the franchise is the introduction of the Dark Eldar and the Sisters of Battle, two unique and devastating races hell bent on liberating the universe with faith and corruption.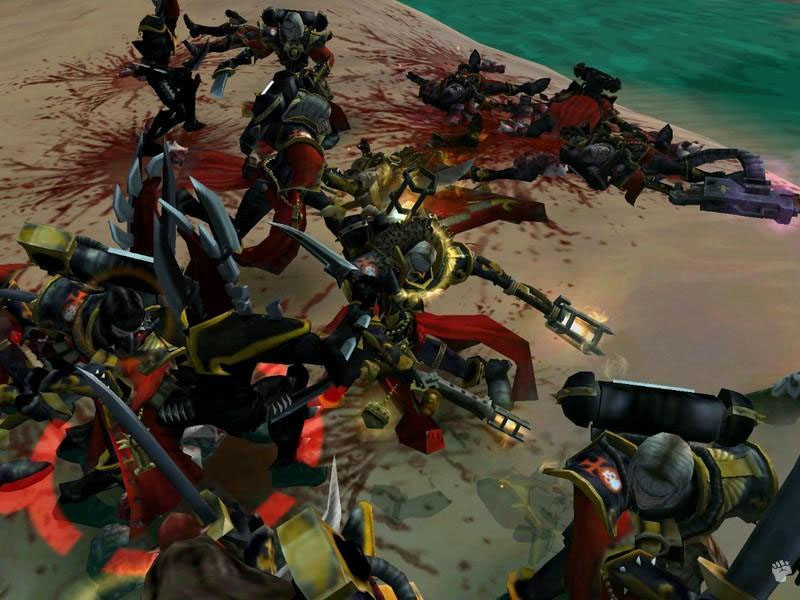 The Dark Eldar are almost a magic based Chaos Marine which use souls to power their dark and nefarious spells and needless to say, they are quite a formidable opponent. The Dark Eldar are also a twisted and evil race who are extremely nimble, although have a low thresh hold for damage. There ability to drain the souls from their victims allows them to unleash their special abilities which can be quite devastating on the battlefield.
To balance the scales, the Sisters of Battle have been introduced who are a religious faction of the Imperial Guard and have their powers based in "faith" which is used to recruit new units. The Sisters of Battle on the other hand are quite rugged when compared to the Dark Eldar who are assisted by faith which allows them to perform some special and unique innate abilities.

The other noticeable feature of the title is the introduction of air units which have no barriers when moving around the map and adds to some interesting gameplay to the series. With that said, the title also allows you to play the other races, provided you have the previous game. Add in a variety of units and this is as close as gamers will get to totally experience this rich universe of magic and technology. I must also applaud the developers as the AI of the title has been revamped and seem more experienced when dealing with the gamer. Moving and creating troops is extremely easy thanks to the user friendly interface as you farm resources, create units and engage the enemy.

Graphically, the title looks a little dated on the PC, however the background environments and character models are still quite detailed and sometimes rather impressive. (Just check out the screen shots) Depending on your computer specifications, full detail will still bring a few impressive ahhs from some gamers.
The special effects (particle/light) and spell effects are nicely implemented into the title which truly adds that unique Warhammer atmosphere into the game. The Sisters of Battle have some great one-liners in the title and once again that atmospheric soundtrack returns for some great background ambience plus a variety of sound effects to help draw you into the game.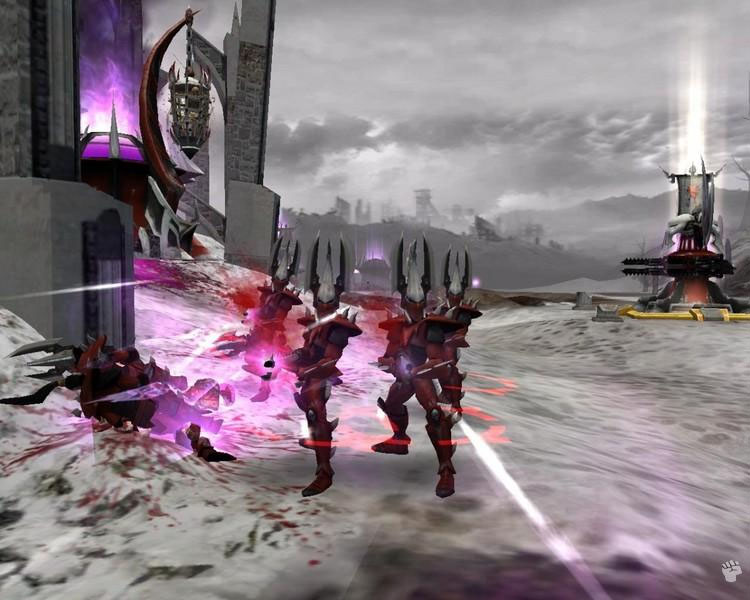 In conclusion, the campaign of Soulstorm is quite entertaining as the gamer traverses a variety of planets and moons as they attempt to conquer 31 territories in traditional Warhammer 40,000 fashion. It's a great homage to the original game and one that will loved by all lovers of real-time strategy. You don't need Warhammer 40,000 knowledge, just good old fashioned RTS know how!