Unmechanical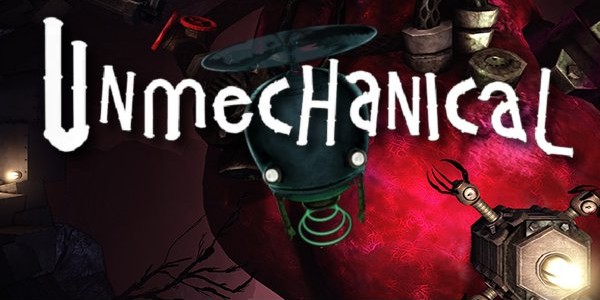 Imagine Wall-E meets classic old school puzzler and that's what you get from developers Talawa Games called Unmechanical that is available via Steam. In the game, you play a nameless robot who finds itself trapped in an underworld mechanical wonderland.
Your goal is to figure out how to get your little tiny robot out and the only way this is done is through the solving of puzzles. The puzzles range from simple to complex but most of the time, the clues are right in-front of you. You also need to play this game full-screen and 1920x1080 helps considerably as you get a good birds eye view of the gaming environment which assists in solving the puzzles.
Controls of Unmechanical are quite simplistic and you use either the arrow keys or the keyboard to move your floating robot left, right, up and down. Although you don't have any weapons, you have a small tractor beam that is used to switch levers, carry objects and solve the variety of puzzles that you encounter in this faux 2D platformer.
For example, one puzzle required me to drop boxes onto scales in order for them to open a pathway above me. The puzzles are sometimes a little surreal but more often than not, you actually kick yourself when you figure them out because the developers ensure that you have everything you need at your disposal. There is a hint system but most gamers will have no issues in figuring out the puzzles.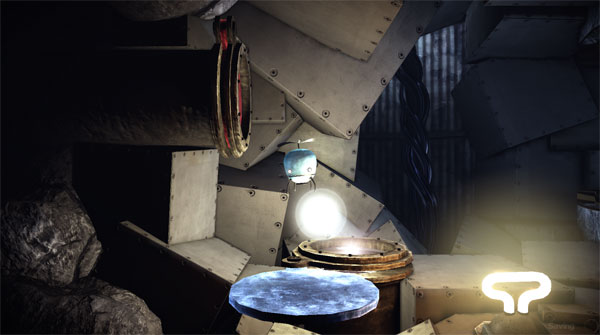 Exploring the world of Unmechanical is quite fun, especially with the gorgeous 3D backgrounds. Although the game is reminiscent of a 2D platformer, the 3D environments really creates this amazing cavernous wonderland that continually changes as you progress. There's some great use of lighting in the game, specially when you are required to carry an orb into almost total darkness. It's such a fun and good looking game.
Final Level
To compliment the graphics, the musical score suits Unmechanical perfectly with its background ambience. Sound effects are what you would expect from a tiny robot and both the graphics, gameplay and sound comes together well which creates this fun gaming experience. The only downside of Unmechanical is that it's quite a linear experience and it's a little too short. However for the price, it's definitely worth investigating if you're looking for a a fun yet sometimes frustrating puzzler. Recommended!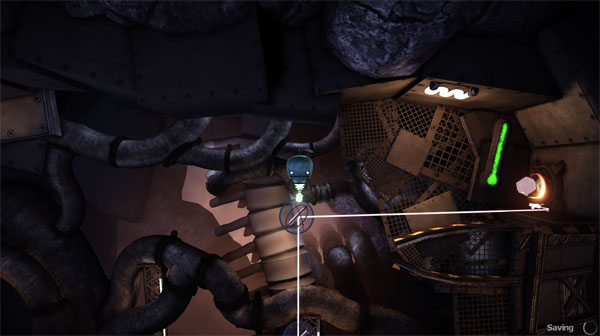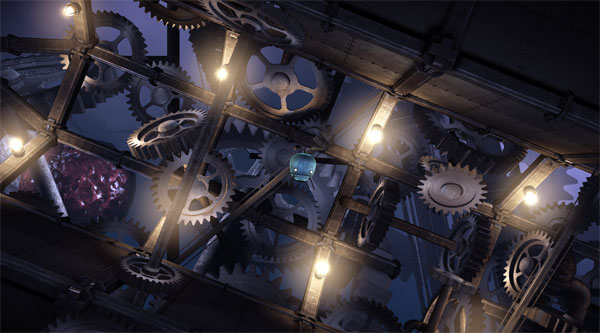 CLICK TO ZOOM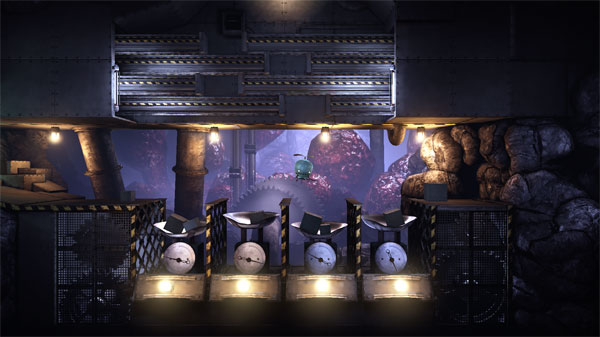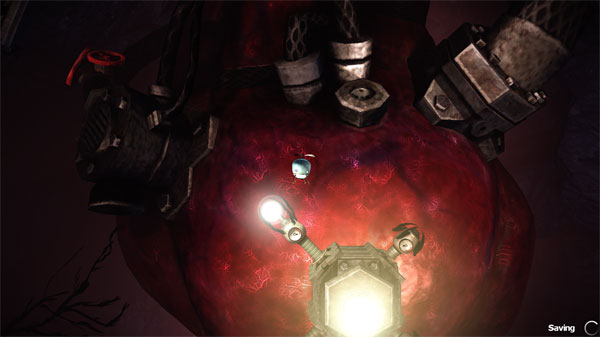 CLICK TO ZOOM