Turbo Compression Suite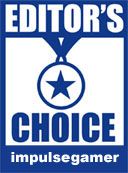 As technology increases and the bevy of information passing through the internet expands exponentially, we find ourselves dealing with more and more ways to compress files for easy transfers. As a result we are stuck with a multitude of compression and decompression applications that you simply have to make sure that you have in order to look at the next file that you have downloaded or has been sent to you.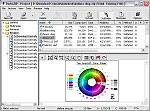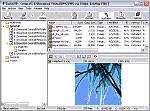 And it's almost a sure thing that you will not always have the software needed to get the job done. This is where Turbozip comes into play. This application can handle most of the major compression files and some of the not so common ones.
One of the beauties of this program is that the interface makes a lot of sense to use and is very easy and intuitive. The nature of the program allows you to see and scan archived files and easily back them up on a number of formats directly from the program. The archiving system on Turbozip even allows for direct archiving of files onto all manner of media including portable storage, CDs and DVDs. There is also an option to archive across networks to a server. We tested all these options and all worked well without a hitch.
Installation of the program is easy and something that most novices could undertake with a minimum of fuss. In fact one of the primary attractions of the software other than being an all in one solution is that it is so easy to use allowing people of all levels to access much needed archives of all types with ease and security. Offering up to 128 bit encryption on your files, this is a powerpacked utility.
Turbozip Compression Suite can open all major archive and email attachment formats, including ZIP, Java Archive JAR, RAR, CAB, ARJ, and LHA (lzh) archives, Self-Extracting ZIP, JAR, LHA (exe) files, Unix Z archives (gz, taz, tgz, z), UNIX TAR archives, UU Encoded E-Mail (uue, uu), MIME e-mail (mme, mim, b64), Mac BinHex (bhx, hqx), Outlook (msg), and Outlook Express (eml) e-mail.
In addition to being able to open all manner of file, it can also create archives including ZIP, Java Archive JAR, ARJ, and LHA (lzh) archives, UU Encoded (uue) E-Mail files, and Self-Extracting EXE files.
Turbozip is easy to use and suitable for all levels from novice to experienced users. It is well worth the investment considering the time and effort needed to master all these packages individually. Great stuff.
Operating System
Windows® 2000, XP (Home, Pro or Media Edition), 2003 Server, Vista Home Basic / Home Premium / Business / Vista Ultimate (32/64bit)
Hard Drive Space
Hard Drive space: 25MB