For lovers of model trains, the ultimate train game has arrived on the PC entitled "Trainz Classics" which adds to the popular Trainz franchise. This latest instalment once again allows gamers to not only experience the behind the scenes by being inside a train cab as they drive through the gaming environment but also create their own environments such as planning routes and even creating the environments that their trains will drive in. As mentioned, this game basically allows you to build your ultimate model railways in an amazing virtual world.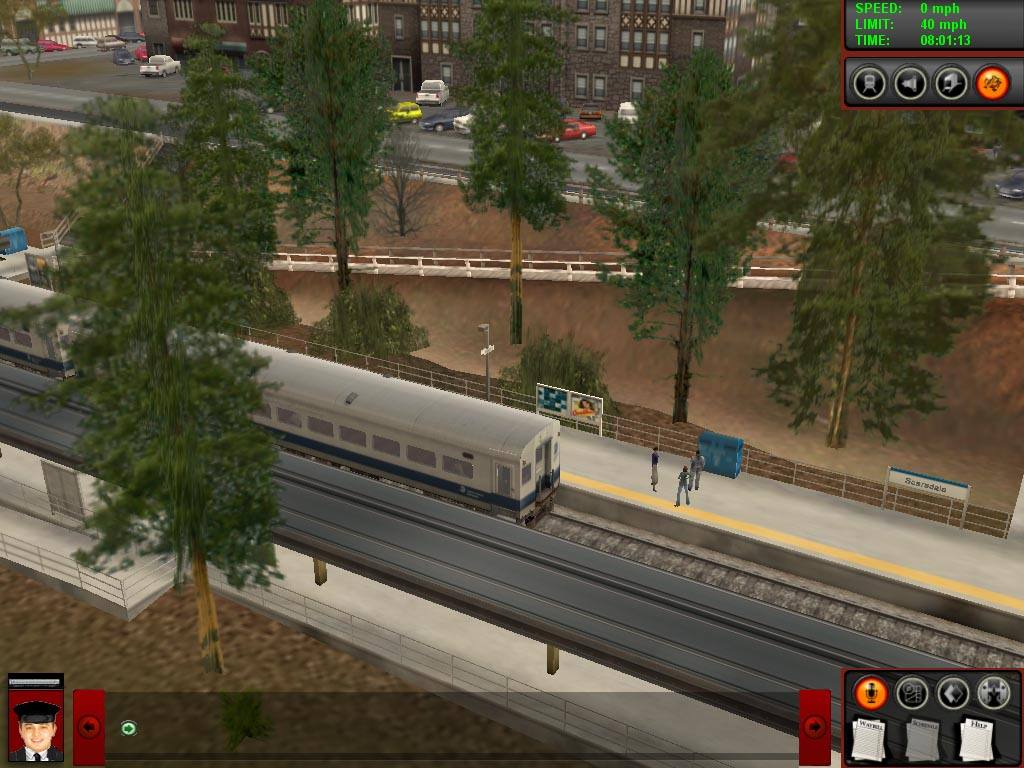 The gameplay of Trainz Classics revolves around not only creating your ultimate railway environment which is extremely entertaining, especially as the developers have allowed you access over 60,000 free downloadable additions from the internet but also get behind the controls of these graceful giants. Personally, I prefer seeing the action from overhead, rather than being the engineer... needless to say, it depends on your preferred style of play.
The control system of Trainz Classic uses the keyboard and mouse to interact with the gaming environment and depending on which aspect of the game you are involved in, one part relies more heavily on the other. With that said, this game is suited for gamers of all experience levels and even newbie train drivers will have little trouble mastering this title.

The main game view of Trainz Classics features your traditional model railway view that has your railroad drivers listed on the left with your main driver (current train) listed on the bottom with several icons that are used to interact with the gaming environment. On the top of the screen is your train controls that displays your train speed, speed limit and current time. The cab view is slightly different which allows you to interact with the controls of the train. And for those that wish to be foolish on the tracks... yes... you can!

Features
Flexible Cab Signalling System

Headlight dimmer & flashing ditch-lights

Train controlled sounds, lights and boom gates

Automatic train protection

Freeways/Multilane roads

Computerised in-cab displays

Improved Heads-Up-Display options

Improved session-design options
For those wishing to go beyond the standard Trainz Experience, gamers also have the ability to access the Download Station for free which gives gamers a daily download limit of 100MB, however a first class ticket is also available for unlimited access.

Amazingly enough, this Download Station gives the user access to over 60,000 additional items for game which includes new trains and scenery to name a few of inclusions. These additions have been created by not only the developers but also other members of the Traniz community so if you wish to become immortal on the world wide web, this is definitely the place to share your creative genius.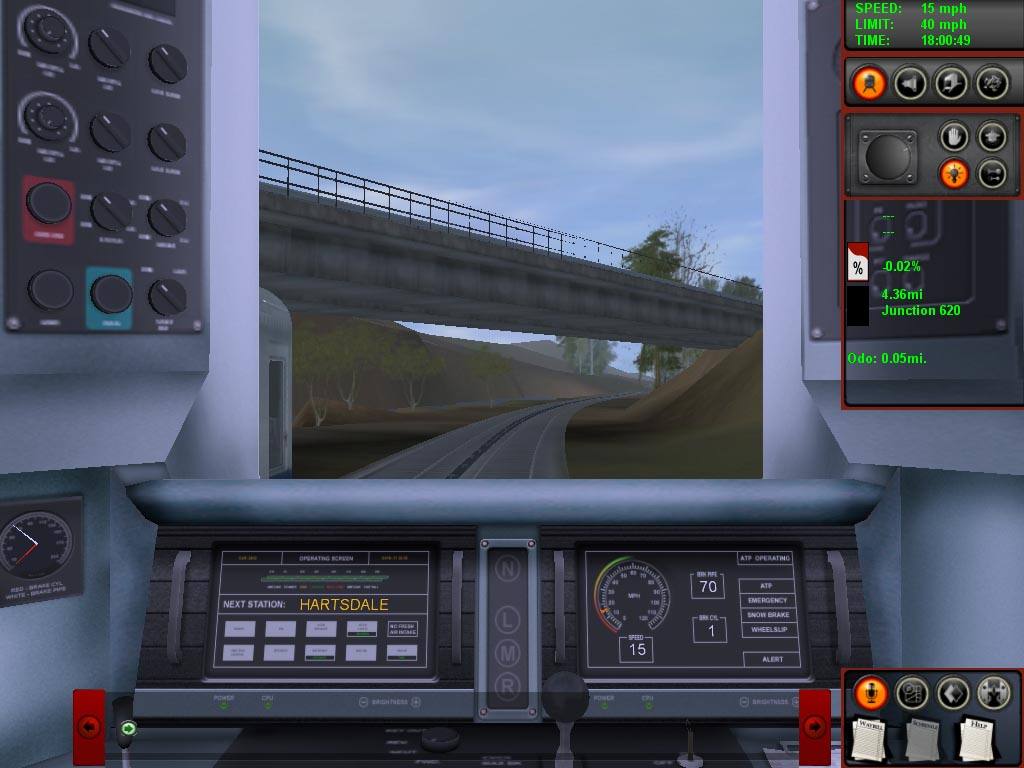 Graphically, Trainz Classic is a 3D treat that features realistic and real-world train models which interact perfectly with the gaming environment. The inside of the cabs feature all the controls you would expect to find in a real train that have been faithfully recreated with 3D controls that almost totally immerse you into this model railway world.
Even the finer touches within the cabs such have been added into the title to keep it as faithful to real-life as possible. Probably the most visually impressive feature of the title are the background environments such as the trees, tracks, buildings and like which look amazing and would make any model railway enthusiast proud.
Best of all, Trainz Classics does not require the latest super computer to run with the bare minimum being just a Pentium 4 1.5Ghz with a 128MB graphics card, although anything more powerful will allow you to experience even greater details.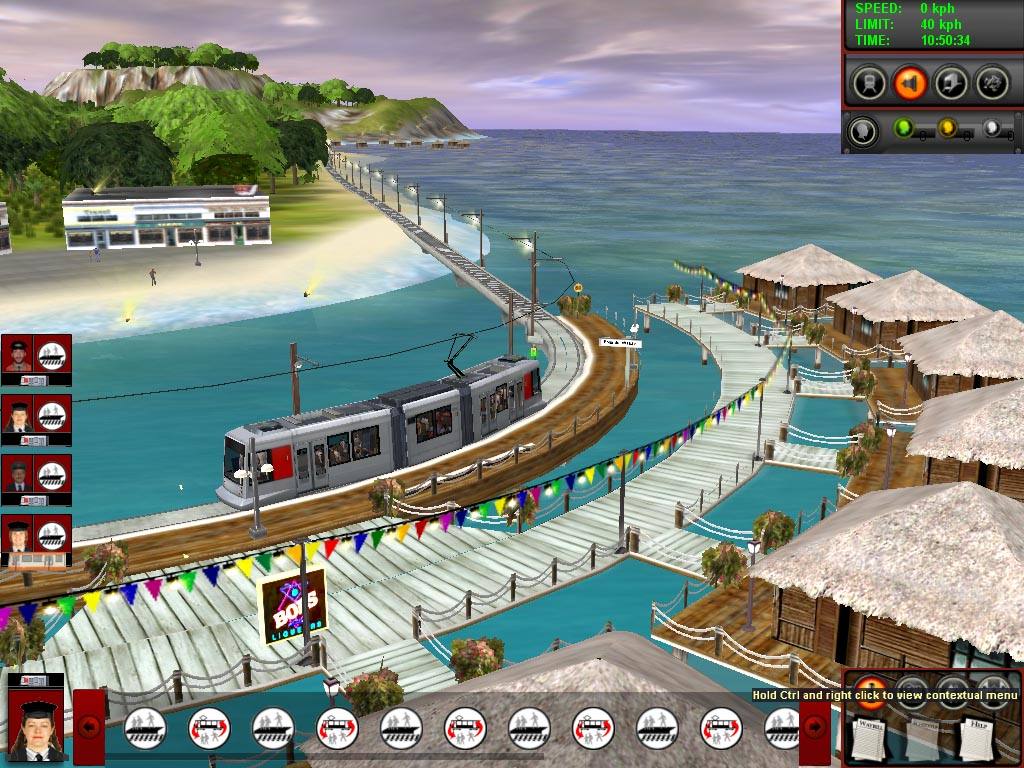 The sound effects have all been accurately recreated and really gives you a sense of purpose as you drive your trains around the amazing environments.
In conclusion, Trainz Classics is a must have for railway enthusiasts and is the closest you can get to create your own model railway without a huge budget. Great gameplay, sturdy graphics and fun from start to finish but there'll never be a finish for games such as these.
System Requirements

Minimum Requirements
Windows 98/2000/ME/XP/Vista • P4 1.5GHz • 1GB RAM • 128Mb video card (Geforce equiv.) Direct X 9 or higher • Direct X compatible sound card 8X CD-ROM • 56K Modem for Internet access Installation: Approximately 2GB of available hard disk space.

Recommended Requirements
Windows 98/2000/ME/XP/Vista P4 2.0Ghz • 1GB RAM • 256Mb video card (Geforce 4 equiv.) Direct X 9 or higher • Direct X compatible sound card 8X CD-ROM • 56K Modem for Internet access Installation: Approximately 2GB of available hard disk space.