TrackMania United: Forever once again returns gamers to this wondrous gaming universe of races and track design which still makes this series one of the most interactive racing titles to date and also gives you a sense of ownership. For those unaware of the TrackMania franchise, in its essence, the title is an entertaining racing game but what gives the title an edge over its competitors is the amazing track editor and realistic physics, making this one hell of a ride on the PC.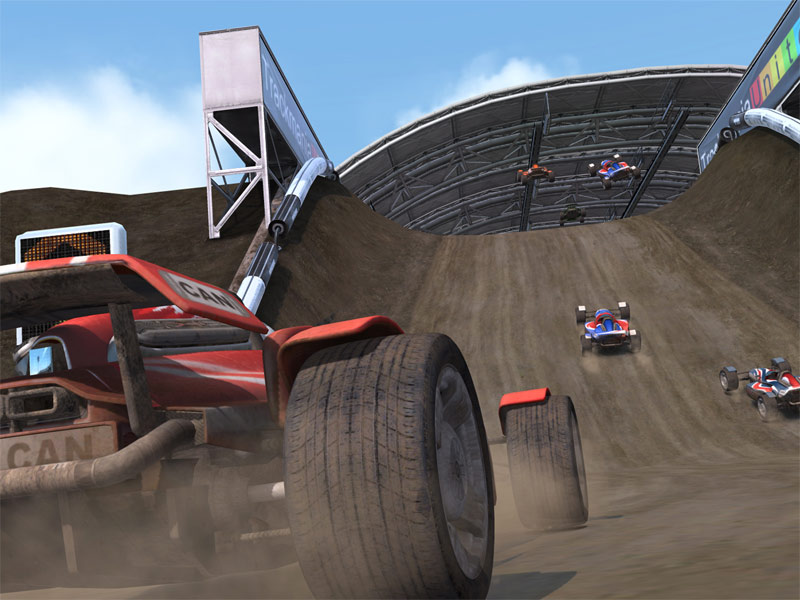 Features
4 single player modes (Race, Platform, Stunt and Puzzle) on 265 spectacular progressively challenging tracks.

7 types of vehicles offering different gameplay and driving experiences in 7 TrackMania environments - of which one, Stadium, is compatible with the free game, TrackMania Nations Forever

Solo and team based multiplayer modes. Join millions of players online on the TrackMania servers.

A spectacular graphics update for the three historic environments (Desert, Snow and Rally.
Integrated peer-to-peer sharing system to showcase all of your customizations with your opponents (modified vehicles, avatar...).

Earn "Coppers", the virtual currency of TrackMania players, by winning medals in solo mode or by trading your TrackMania creations with other players (cars, skins, tracks, videos…)

Official rankings in solo and multiplayer. In solo play, along with earning medals for great racing, you can participate in official rankings by recording your best times on the game's tracks.
Create your own tracks, vehicles and videos with the TrackMania editors, paint shop and movie studio!

Continue with all your data from TrackMania Nations Forever, including medals, ladder positions, scores, and friends.
Racing around a standard circuit? This is not what TrackMania United: Forever is about but rather over-the-top ramps, jumps and loops as race at insanely high speeds. There is a huge element of adrenaline as you traverse these tracks, attempting to beat your foes and remain on these tracks which feels like the yet to be released Speed Racer movie.
With that said, speed is a key element that must be used in conjunction with tactics to be the winner of the "race". One false move and your car may shoot off the track or into an obstacle, causing you to lose your place and then curse in frustration as you attempt to gain your placing again.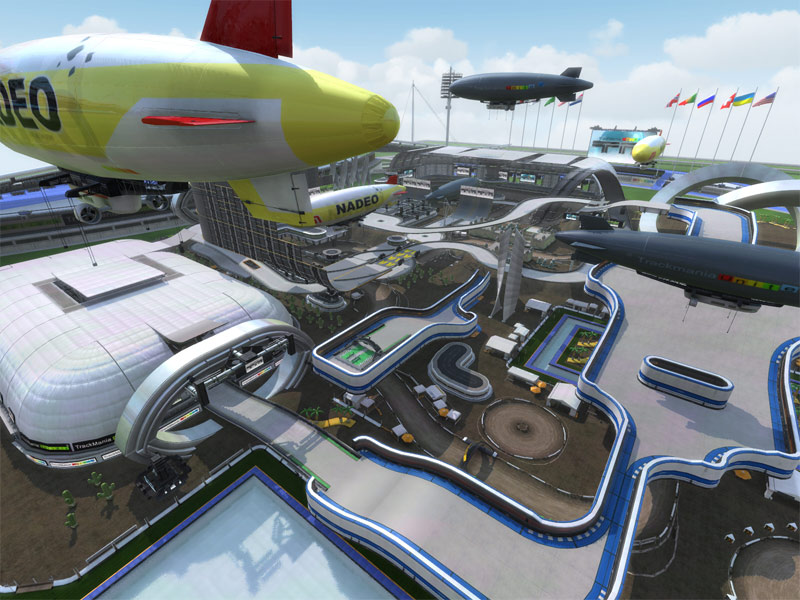 TrackMania United: Forever contains a variety of different gameplay modes to spice up the gameplay of the title and whether your challenging people online or racing against an artificial intelligent opponent, there is enough in the title to keep on playing for a considerably amount of time.
There are also a variety of different cars available to play, each with their own pros and cons but for this gamer, speed is a preference. The control system of the title is perfect on the keyboard but if you wish to go one step better, try the XBox 360 PC controller which makes racing a truly console-like and enjoyable experience.
Match that with a variety of different tracks from island to stadiums and the experience keeps getting better with more challenges, different tracks and spectacular stunts. There's even an off road aspect of the game which allows gamers to race through snow and desert with two different extremes.

Graphically, TrackMania United: Forever may not be on par with the latest EA car racing games but given the budget of the development company, they have truly outdone themselves in this department with some great gaming environments. The cars of course are the stars of the show with a high amount of polygons and detailed texture details.
On the highest resolution with full detail, the game is phenomenal and quite detailed. The title contains a great colour palette that goes hand in hand with the different gaming environments, each quite different than the other.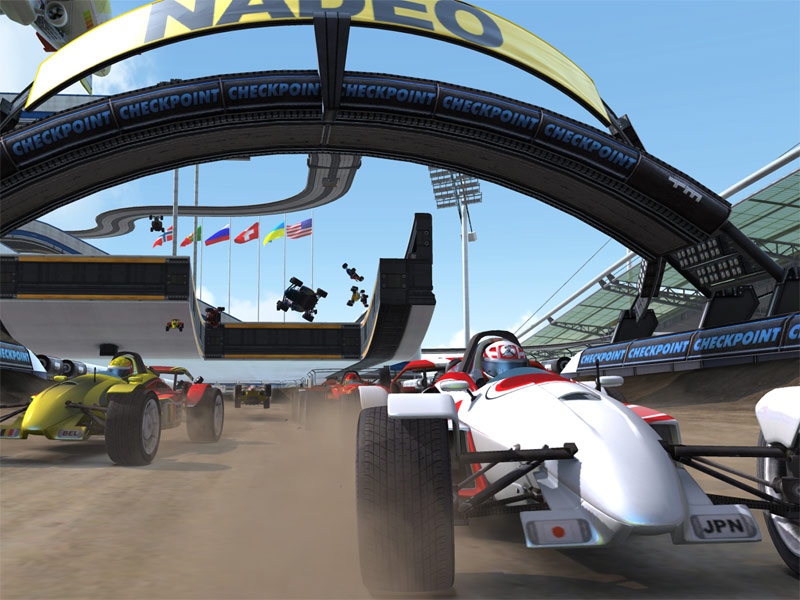 The multiplayer of the title is equally as entertaining as the single-player mode, however with the inclusion of an online medal system, these can be used to purchase additional tracks and TrackMania paraphernalia for the game.
Some of the tracks available online are equally and some better than the tracks contained in the original game with some vertigo inspiring tracks. This community spirit that TrackMania has created really gives a sense of ownership to all those involved as they can put their special touch on the game and share it with the broader community.

In conclusion, TrackMania United Forever is an entertaining racing game from start to finish, especially with the inclusion of the track editor which allows you to create some great tracks. For a price of $49.95, there is little to complain about TrackMania United Forever and if you are a racing fan who likes to create their own gaming environments, than this is the game for you.