Trackmania is the latest car racing game from QVS that combines elements of "city building" and racing into one thoroughly entertaining and addictive title that is extremely reminiscent of 4D Stunt Racing and the even older, Stunts. The title itself supports both single and multiplayer gaming modes with the single player mode containing three game options that include race, track editor and puzzle.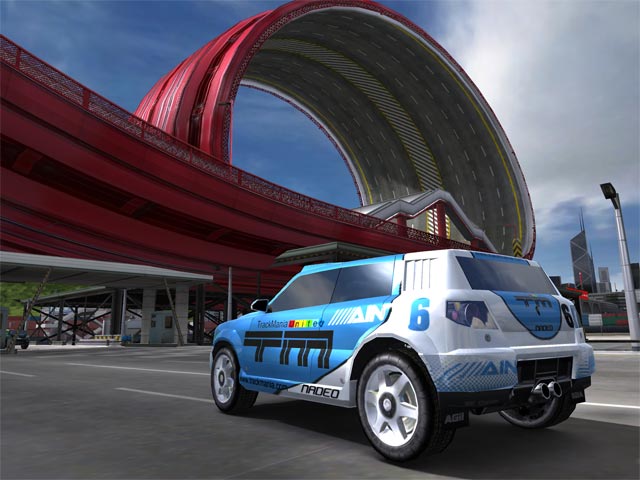 Under The Hood
3 single player modes (Race, Platform and Puzzle) and almost 200 new circuits.

7 TrackMania environments and 7 vehicle types, each with different game play and handling. "Stadium", the most recent environment, has had a total rework with new blocks, new ambiances and a new lighting system.

Win "Coppers" by earning single player mode medals and using them as a unit of exchange with players around the world to trade tracks, vehicles and other creations.

A new evolution in video games integrating Internet, a browser, peer to peer gaming, a system of exchange and resource sharing, real time player rankings, group creation and an evolving single player mode.
The single player race mode allows you to race three series of eight tracks that all contain different gaming environments, vehicles and challenges to help ensure or hamper victory for the player. There are also a plethora of different vehicles available that include the "yea ha" red neck style pick-up trucks to your more traditional muscle car that allows you to race all over the world.

Although you don't directly race again your opponents in all game modes, the main ideal of TrackMania is to "beat the clock" in order to be awarded a bronze, silver or gold medal which also allows you to progress to the next level. The higher the medal you are awarded, the more bonuses you receive later in the game to purchase additional items in the level-builder or unlocking new levels and vehicles.
The puzzle mode is TrackMania is a little different in that you must establish the most efficient route on the track, whereas the level editor allows you to create your own unique and interesting tracks that you can also share online. It's like extreme motor racing meets matchbox cars with the imagination of achild as there are huge jumps and sometimes obstacles in your way.

The control system of TrackMania is perfect and whether you're using the keyboard or a gamepad, both novice and professional gamers will definitely have no problem mastering the control system. With that said, I would recommend a gamepad for this title as you get more of a feel for it while you are playing. However this does not mean that you need to purchase a gamepad or wheel, it just makes for more entertaining and "console-like" gameplay.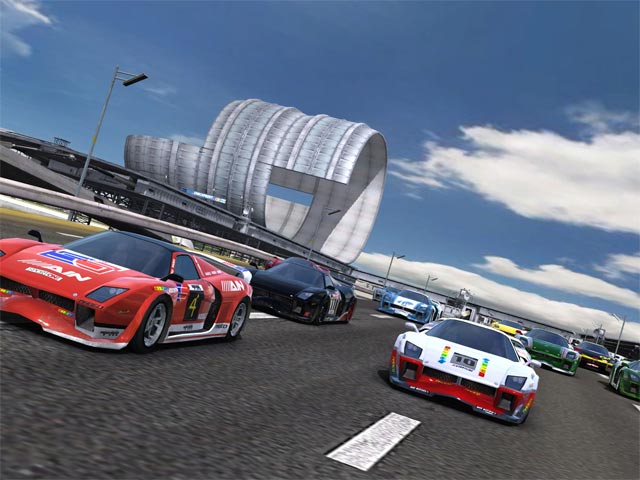 Graphically, TrackMania looks quite impressive on the PC that features high resolution texture details with special effects such as shader and anisotropic filtering which makes the gaming world look quite stunning. The cars themselves are extremely well detailed and modelled, although some of the background environments are a little sparse, although it's doesn't take anything away from the gameplay.

The game also contains a variety of realistic and sometimes overthetop sound effects from the roars of the engines to the sounds of tyres being scrapped on the asphalt, the developers have ensured that these sound effects really immerse you into this outrageous racing title. The musical score features your stock standard score that won't win any awards, however it will assist your gaming enjoyment with its subtlety.

In conclusion, Trackmania is one of those racing games that you can play almost indefinitely as not only can you create your own tracks but you can also download user created tracks from the official website, ensuring greater replay value and enjoyment. With great multiplayer options, an extremely sturdy and playable gaming engine with above average graphics, Trackmania is definitely more than just for "petrol heads".