With the highly anticipated Trackmania 2: Canyon, developer Nadeo looks to build on the success of the original Trackmania and its expansions, while introducing their personal gaming network, Maniaplanet. As the beta for Trackmania 2: Canyon gets underway, we get a good opportunity to have a look at the next chapter of this growing franchise.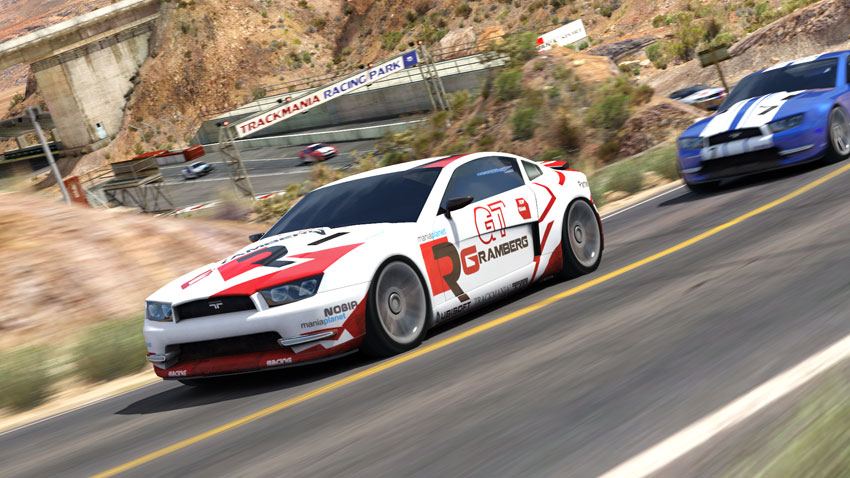 Although the beta only features the online multiplayer and track building options, the full game will feature single player and two other modes called "group play" and "party play". It isn't yet clear whether these group modes will feature LAN support, as Trackmania did, but hopefully Nadeo will cover all of the bases there.

The car paint mode from the original Trackmania seems to be back and with relatively little change. This can be considered both a good and a bad thing, as this mode always offered a lot of fun customization but could do with better ease of use and user friendliness. This is one aspect that I would like to see further worked on before a full release.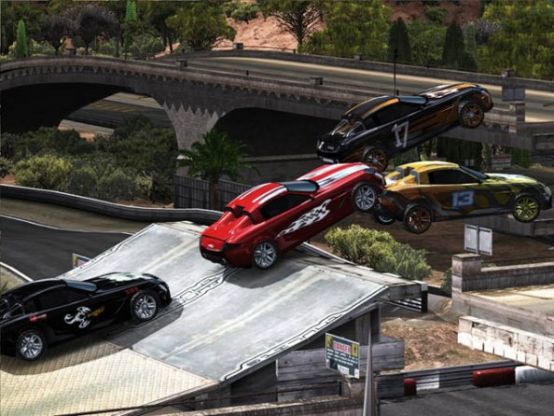 The track editing mode has always been a high point of the Trackmania series, and returns in full swing here with all of the customization goodness that Trackmania players are used to. This aspect of the series is a major part of what made Trackmania so popular with gamers, and fosters that sense of community in online competition where player-designed tracks become a major part of the culture.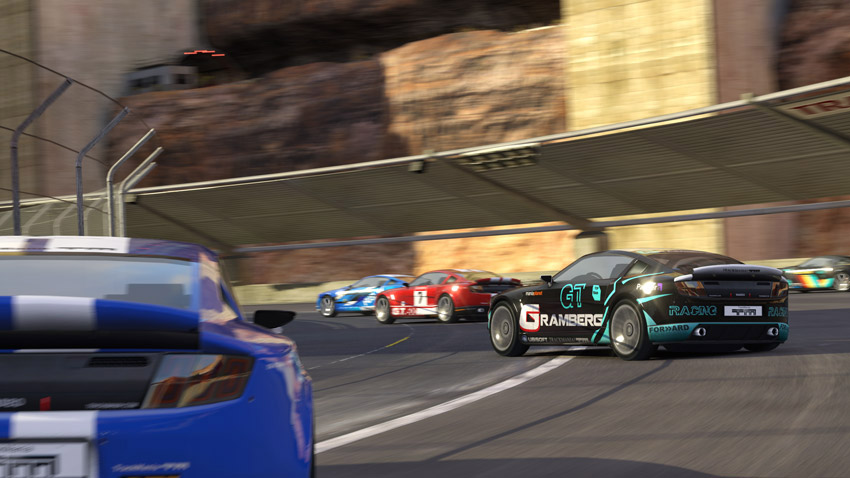 And that's where Trackmania 2 really shines: fast, frenetic multiplayer. Having a connection that isn't the best doesn't matter very much, affecting only the view of your opponents' progress. In fact, many players like to simply turn their opponent view off, so they can enjoy the scenery while still being updated on how the players are doing.
That having been said, there's not much these days in games that can compare to racing among a veritable fleet of 30+ ghost-like race cars as they wind around surreal tunnels and soar over gorgeous terrain. The experience really is much different from other racing games, and in a positive way. You'll be able to see your opponents' every slight alteration in turns and the effect that it has; this actually makes it easier to get better at the game faster, as you can observe the difference between yourself and the best players on the track.
Trackmania has always been a racing game for racers. Where every other game in the market aims for racing with utter realism for the dangerous experience of it, Trackmania appeals to our desire to go fast. Trackmania racers aren't here to trade paint and knock you off the road.
Trackmania racers are here to be the best at racing and get better with every lap. Nadeo's work ethic with the Trackmania franchise looks to follow that same pattern, keeping everything that gamers loved about Trackmania and upgrading it with more content, better graphics, and expanded customization. In this regard, it looks like they'll be successful.

-Josh Waters