TrackMania 2 Canyon
Trackmania 2 hopes to build on the success of the original series of racing games with Canyon, essentially an update that introduces a new terrain and beautiful graphics that are on par with the top simulation racers on the market.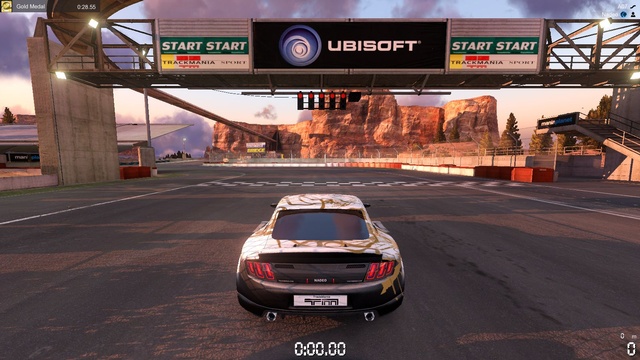 If you're familiar with the Trackmania series, you know what to expect here. There are no real surprises in store; you'll use simple, intuitive controls to fly at high speeds along intense, sometimes surreal tracks that push the limit of what's possible to navigate with human reflexes. You'll laugh, you'll cry, you'll be so proud of yourself when you finally ace that high-difficulty track that you'll run off and go talk somebody's ear off about it even though you know they don't care. That's what Trackmania does to you - it makes you obsessive about improving your score to achieve the best that you possibly can. Having your score automatically sorted into your rank among every Trackmania racer in the world exacerbates that impulse, too.
And this is just part of what makes the multiplayer aspect of Trackmania so addicting and competitive. Nobody in a Trackmania race can complain that somebody else kept hitting them, preventing them from achieving their potential. Fellow racers fly along ghost-like beside you, never colliding. With every lap and every attempt, your ranking in that "room" fluctuates. It's a constant race to achieve the best time by mere milliseconds, and frankly, it's a blast.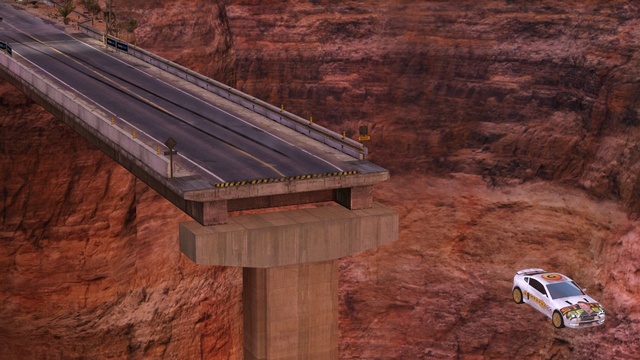 If you just want to race alone, that's fine too. In fact, you don't have to feel restricted by the already impressive line-up of premade tracks - you can make your own with Trackmania 2's intuitive track editor. Too lazy? Just look around online. The community for this game is huge, and offers some of the wildest, most entertaining tracks around. Maybe creating your own tracks isn't enough - and that's fine, there's a car painting feature as well. Designing your car's custom paint job is easy and allows for as much customization as you could want.
Nadeo's update to what is now a modern classic boasts revamped visuals combined with everything we know and love about Trackmania. Canyon serves as an excellent continuation of the series, and if you loved it before you won't be disappointed. The price is half that of the latest simulation racers and the content grows constantly, thanks to a thriving, cult-like community. If you aren't familiar with the Trackmania series, now's the perfect time for a crash course.

- Josh Waters