The Walking Dead: 400 Days
We had hoped that Telltale would continue with the excellent series that they seemed to catch lightning in a bottle with. The game is an amalgamation of styles that captures the spirit of The Walking Dead comics and the AMC TV show. Itís about characters, itís about choices, and best of all the characters are depicted as people. They are every day normal people. Who are flawed in their humanity, and thatís what we can all relate to. Because as people we all have our own emotional baggage, we all have that factor called the human condition.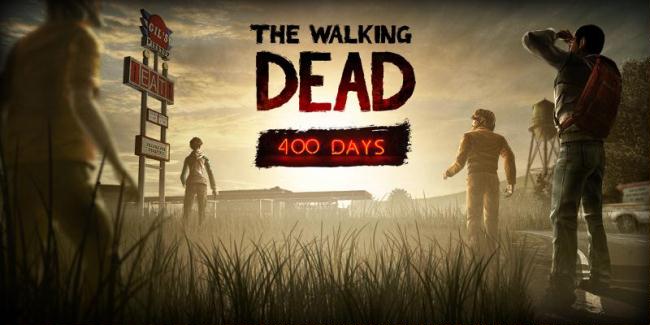 The series is interactive adventures in the vein of an old school choose your path adventure RPG book. The first season of the game series was spectacular; Telltale Games has a lot to live up to.
Now The Walking Dead: 400 days is not a full season really, I view it as akin to the excellent well-made web episodes that we get to see online of The Walking Dead TV show. These little bridge type stories are kind of bonuses to the fans and itís nice that Telltale games is mirroring this aspect. We get to see 5 stories about other people that are trying to survive in a world gone mad. This was an excellent choice for Telltale games. Because it makes the world all the more real and all the more interesting because there are other lives and other situations that take place.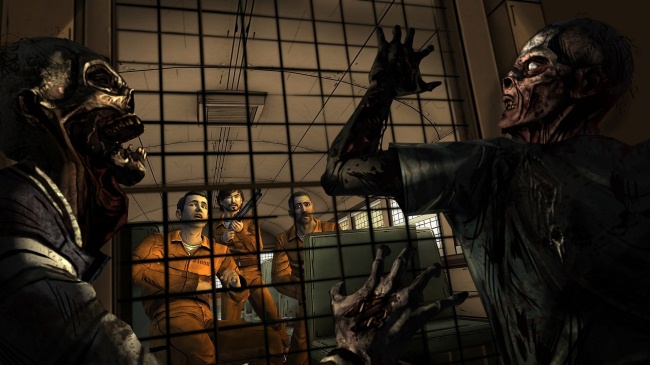 The Walking Dead: 400 days takes place at a truck stop along a Georgia highway. This DLC episode is for season 1 of The Walking Dead game, by Telltale Games. It links up five stories of people trying to survive the zombie apocalypse. The time frame measures from day 1 to 400 days later after the event that started it all.
The stories are all linked, as the player lives through this drama they are again faced with gut wrenching choices. Just like the first games choices carry over, so will the choices made her in The Walking Dead: 400 Days. Choices here will affect things over into season 2 of the game.
I enjoyed this little bridge, though I did find that the shortness of this adventure made it harder to care about the character like I did with the first season of the game. It still has its moments that you do care about the other human beings that are living this horror with you. But the emotional investment was not as strong as the full first season characters. You do learn a bit about everyone, so you do feel some ties with them, each one of them showing some aspect of the human condition.
Itís like jumping into someoneís lives and from the conversations you can see that everyone has some kind of history. Itís all introduced through every day dialogue that the characters have with each other. Nothing ever feels forced. Each story throws up different situations in a world gone mad. Like most human beings players will either like the characters or not like them at all due to a character trait. Thatís ok, because if you have that response then not only has the writers done their jobs really well, so did the actors who have to be in the moment and bring these characters to life for us. Did they? Yes.
Game play is pretty much the same as the first season game though it seemed a bit easier and less twitchy in regards to controls, so you will be able to jump right in and enjoy this ride. This is an awesome way to ramp us up to season 2 of the game series.
The Walking Dead: 400 Days is an interactive horror drama at its best.
Have fun, play gamesÖ. Survive a zombie apocalypse
Edwin Millheim
United States Editor
Impulse Gamer