Well here we are again with the next instalment of the ever popular Sims series, this time diverting from the regular flavour Sims 2 and creating a new engine that is better suited to machines with processor capability such as laptops and the like, which has meant some compromise but not one that really effects anything with regard to gameplay.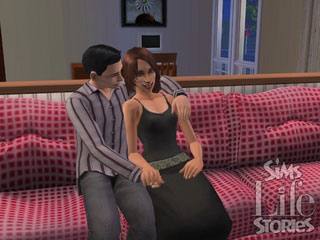 This time round we are actually confronted with storyline objectives, with unique stories that need specific tasks carried out in addition to the regular gameplay that we are all used to. There are a number of keyboard shortcuts that you can do in order to facilitate simple tasks quickly and efficiently so that you can get on with the main game.
One of the things amongst others that I like about this game is the fact that you don't have to constantly worry about your Sims wetting their pants etc as finally they've seen to it that now your little avatars can look after any bathroom duties that they made need to undertake which in my books was a long time coming and one of the few things that ever really annoyed me about the whole series.
As with the other games in the series, the graphics are neatly executed and are endearing to gameplay with their cutesy animations and the general way that the avatars interact with the world around them. Playing as Riley Harlow first, you find yourself in a series of situations not disimilar to an episode of Friends with romantic twists and rivalry that are sure to keep you both amused and occupied for quite an amount of time.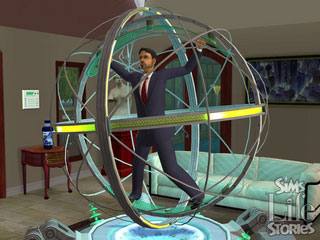 Once you've made your way through that stories chapters then it gets really interesting with you assuming the role of Vince and taking the game on from the male's perspective, which truth be told, is still just an extension of what you have been doing throughout the rest of the game.
The ease at which you can start playing the game and really being proficient at it is something that will really grab the attention of gamers who are thinking about playing the Sims for the first time. This game, with its quick learning curve stands you in good stead to then take on the multitude of games in the Sims series.
One of the only downsides to this title is the fact that it does not support any of the other titles in the Sims series which is a genuine shame as there are so many fun things that could have been introduced with the add on packs that are readily available. But all things said and done, this is a game that will entertain and amuse for quite some time. Give it a shot!