The Sims 3
Generations (Expansion Pack)
The latest expansion for The Sims 3 "Generations", is all about pranks and fun for your Sims characters and even though this may not be a huge addition to the franchise, I had a ball engaging in all these non-Sim like activities. Best of all, the additions to your Sim world ranges from toddler to geriatric and can be quite strange at times. Whether it's babies who have a doll that can turn into an imaginary friend or a teenager burning bags of dog faeces to a 40-something male suffering from a midlife crisis, it all these elements that make The Sims 3 Generations such as a treat to play.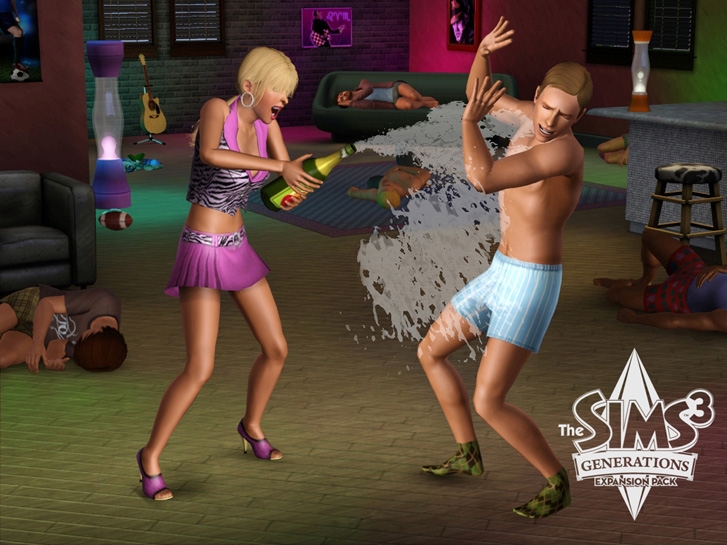 Although at its core, it's basically The Sims 3, the developers allow players to create their own story in much more enjoyable ways. There are also plenty of new objects to purchase for your Sims, especially for your younger Sims such as tree house and even costumes to dress up and play with their imaginary friend like dinosaurs and princesses. However the highlight of Generations was the teenage years and as we all know, teenagers are not the easiest people to live and I still believe that many teenagers have bi-polar with all their strange mood swings.

As a teenager, Generations gives the player a whole wealth of pranks that they can perform on their family, friends and neighbours from traditional whoopee cushions to even sabotaging objects in the house for a laugh or two. I loved creating exploding toilets and then sneaking out at night. Classic stuff!
I was literally in hysterics at some of the pranks that my teenager was getting involved in and you can even film your pranks. Teenagers can also develop teenage romances and crushes and even hold parties while the parents are not home and if things get out of hand, your local police may even pop to see what all the fuss is about. Of course, being a teenager is not all fun and games as there are consequences to your actions sometimes so there is a careful balance needed. With that said, the expansion is a little American as teenagers can become the King or Queen of their prom... kind of cool however!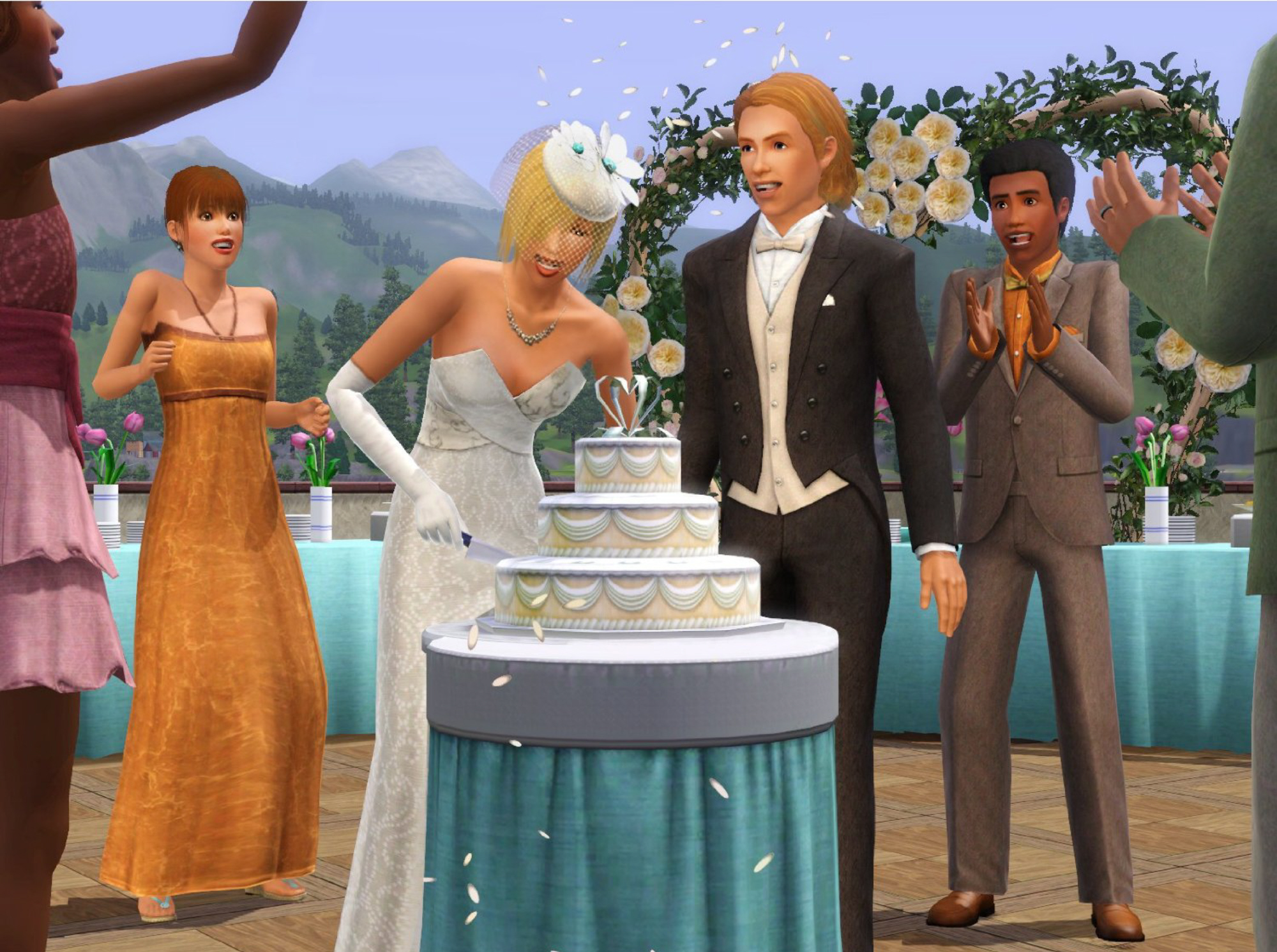 When you do move out of your teenage years, it's time to start getting serious but there's still plenty of opportunities to cause mischief. Relationships have also been tweaked for adults thanks to a new reputation system that scores whether you're faithful or unfaithful.
You can even hold bachelor or bachelorette parties, unfortunately not like those from the movie Hang Over or even get married in almost royal fashion. For those that love kids, Generations offers a new profession as a daycare worker which is very challenging to say the least, especially when you're trying to keep all your children (clients) needs catered for. Of course, my poor middle aged Sim did develop a midlife crisis and needless to say, he reverted back to a much younger point in this life much to the disgust of this partner. But then he changed careers, got divorced and met a new wife and lived happily every after.
Another cool aspect of Generations is the ability to film memories in your game thanks to the in-game video camera. These memories can then put on www.thesims3.com or even Facebook to share your memories. It's a nifty little feature, especially if you want to brag to other Sims fans from around the world. Graphics and sound is pretty much identical to The Sims 3 and the fast your PC, the better this game will play. It should also be noted that you need the original Sims 3 to play this expansion.

After completed The Sims 3: Generations a few times, I'm still amazed at the number of antics your Sims can get involved in. Best of all, it crosses all generations well so not only does it increase the scope of the Sims quite considerably, it makes a good game ever better. Just be warned however that this expansion is definitely not for the serious. With decent graphics, great sound effects and good old fashioned Sim gameplay with lots of new content, The Sims 3 just keeps getting better and better. Recommended to all lovers of the Sims!