From Big Fish Games, Focus Entertainment and QVS comes the next ridiculously addictive hidden object adventure game entitled The Serpent of Isis that has the player reliving a mystery from your grandfather's time. When the legendary artwork, the Serpent of Isis was discovered by your grandfather, it was stolen almost as fast as it was discovered and a life time later, you have received a mysterious letter which hints to the whereabouts of this mystery.
In order to solve this mystery, you need to board the Palu Express as the criminals attempt to smuggle this item to London. Your job is simple, find the clues, solve the puzzles and stop these nefarious people from reaching their destination in London. Get your mouse finger ready because by George, you'll be doing quite a bit of clicking in this game.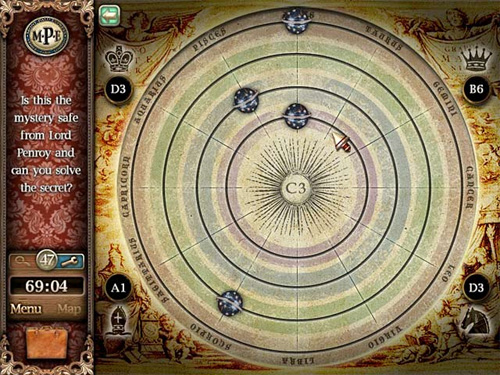 The game starts as per like most hidden object games and you are required to search various environments with your mouse in order to find the clues and the objects. In each room or setting, you need to find a set number of objects and some of these can items can be used to access other parts of the game such as chests and puzzles.
Apart from using the items in the environments, you also need to combine them together and although it's quite a bit of clicking, it's actually a very enjoyable experience and quite stimulating. One example is getting your torch to work and without batteries, it's just a useless item but with batteries, it becomes quite valuable in progressing.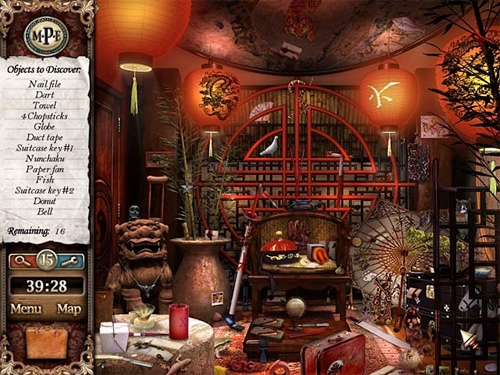 In terms of environments, you will be exploring quite a few carriages on this famous train but as it stops at various cities around Europe such as Paris and Budapest, you will explore various shops and homes in order to find the clues. If you do get stuck, there is a hint system employed that provides the player with a set number of hints that they can use and if you want to up the ante, the game supports a frustrating timed mode that makes searching for the clues quite diabolical at times.
The mini-games can be challenging and it helps break up the monotony of staring at your screen as you crack safes and attempt to beat the clock. One mini-game challenge for me was the snake puzzle where you had to keep rotating the snake discs to match them up with the lights. Don't ask me why but somehow I stumbled on this relatively easy puzzle matching game.
Graphically, the Serpent of Isis is a good looking game that works well on the PC and best of all, the system requirements are relatively quite low. The only issue I had with the game is that sometimes the clues merge together or there are more than one objects of similar names located in the one environment. That did become a little annoying, especially when you thought you found the correct object.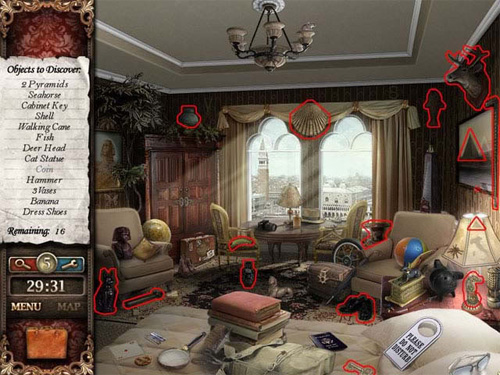 If hidden object adventure games are your cup of tea, than the Serpent of Isis is definitely one of the better ones and is a rather well made game. It is a little short but once again, the price is quite low, so there are no real qualms here. Good graphics, interesting gameplay and it's something different than the usual arcade craziness of the 21st century... it's also uncanny that the main character in this game looks like Bruce Campbell!