The Secret World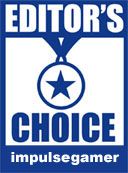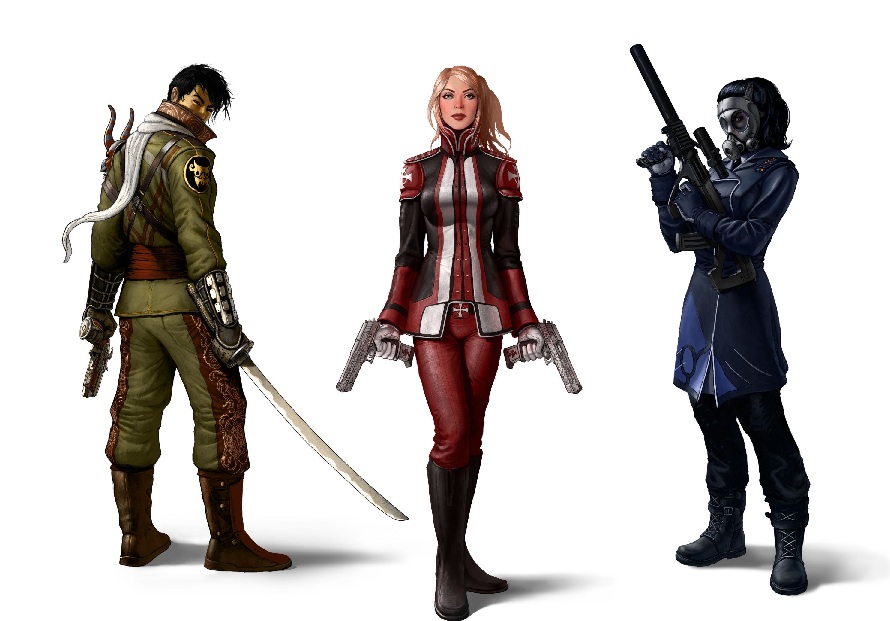 Join a secret society to take on the dark evil that shrouds our world!
From the creators of AGE OF CONAN comes THE SECRET WORLD, a new MMO from Funcom which unleashes the secrets of myth, legend and conspiracy onto the modern world. Add in elements of HP Lovecraft, Deus Ex, The X-Files and a touch of the Matrix and this pretty much sums up this extremely original MMO that perfectly sits in the modern world where cars drive by and zombies attack.
At times, the games feels like a single-player game because of how well made it is, however when you team up with fellow players, the true MMO experience comes to life. I also love how secret societies play a key role in the storyline and although they have been protecting mankind for thousands of years, things have been shaken up. This is where you come in.
Before starting your adventure, you first need to choose your affiliation to a secret society which includes Dragon, Illuminati and Templar, each with their pros and cons. Once you have selected your secret society, you then need to create your character before you are unleashed on the world through an interesting opening cutscene. Although most MMO's have similarities, the tutorial of The Secret World will assist in helping your character interact and more importantly fight with humans, zombies and even ancient godlike creatures. Welcome to The Secret World.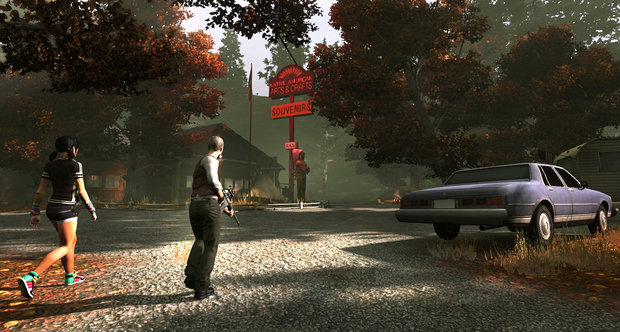 Your first real taste of this MMO is in the regional town of Kingsmouth which happens to be overrun with strange creatures that have not walked the Earth in thousands of years. It's quite a surreal yet entertaining experience. What I do like about The Secret World is that they have used the familiar settings of the modern world and then populated it with mythical creatures that should not exist as opposed to worlds such as Aion or the World of Warcraft. As the world is literally being overrun by these creatures, it doesn't take long before you are joining with other players in order to not only save your skin but "level" up.
However the levelling system of this game is totally absent in this game. Rather, you need to assign points to weapons in order to streamline your fighting abilities. Whether you're fighting with a sword or using a shotgun, this is how you do damage in the game opposed to just levelling. You do get experience points which can then be used to unlock new levels of equipment and new abilities for your nine weapon classes such as melee, guns and magic. I love flinging spells around and then taking out my gun to finish off the enemy. You are quite spoilt for choice in this game.
Another cool aspect of the game is that there are no classes and you can create whatever class you want and keep changing and mixing your creations. The freedom is quite unparalleled and opens up the game for multiple plays. Combat is also quite fluid as the game allows you to use whatever weapons you have to fight plebs to ancient gods. At times, it feels a little clunky but the combat engine is quite sturdy and by setting up hotkeys on your keyboard, it can mean the difference between life and death.

Quests are quite diverse in the game and involve almost everything from the humble search quest to something more substantial like find a missing person or solving some strange puzzle before taking on the big bad. There are plenty of boss battles to be found in the game and for those players who like to use their brain more than their brawl, there are plenty of puzzles. Just be warned that some quests can be quite lengthy and you really need to set aside a fair amount of spare time if you want any chance of completing it. Apart from Kingsmouth, your character has the ability to travel to other parts of the world that include Egypt, Seoul and Transylvania that assists with the diverse nature of the quests.
Another interesting element about your online gaming friends is that there are no server limits. This means that you can play on whatever server you like with your same character even invite friends over to your server whenever they come online. This is definitely what modern MMO's should be all about as it works quite well in the game without any restrictions. In relation to PvP areas, the game uses war zones such as Stone Henge where you can duke it out against other players but where this game shines is definitely through the PvE. It's also the little things that make this game so good such as using a fake Google search engine in the game to solve puzzles or hunting through Bible verses to solve puzzles. It's dark, it's bad and it's wonderfully interesting.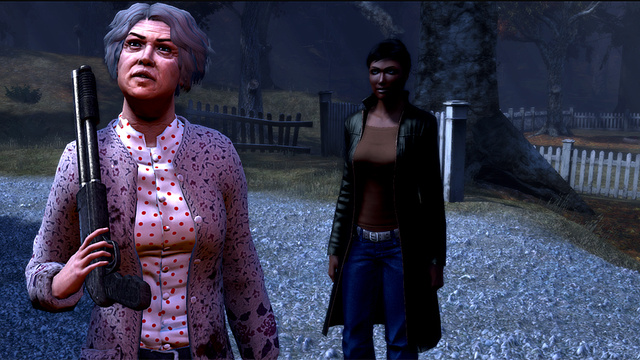 Graphically, The Secret World is a good looking title on the PC with some well designed environments and decent character models. Lighting plays a key role to the gameplay which creates this almost otherworldly atmosphere that would not look out of place in a Silent Hill game. Even though the cutscenes in the game are sometimes a little too long, they are quite well designed and really add to the story telling of the title.
The musical score of this MMO is quite haunting and suits the premise perfectly as do the strange sound effects of the game. Voice acting is brilliant and really increases the storytelling of The Secret World, especially when you meet lovely creatures such as the screen below. Yeek!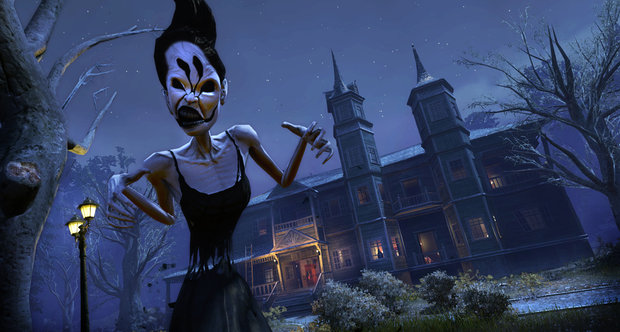 Final Level

Whether The Secret World remains a true contender in the MMO stakes is yet to be seen, especially with the subscription fees which may deter some players. We've seen many subscription based MMO's cut and finally remove monthly fees to their gaming worlds such as DC Online, however the originality of this game may be its redemption.
The Secret World is a well designed game with some great creative flair that really puts this apart from just about all MMO's at present. Best of all, the world is not a Ghost Town and there are plenty of players to join as you take on the creatures from the underworld. Just be warned the game does take a little time to get into it but once you do, the secret world opens its doors!