The ultimate online game has arrived on the PC that reaches into the far corners of Eriador in Middle-earth. With the forces of Mordor mobilizing, the Nazgül hunt for the One Ring and the land of Middle-earth is once again in peril. Based on the legendary work of J.R.R. Tolkein, gamers are transformed into a variety of races from men to hobbits in an attempt to drive back the forces of Sauron.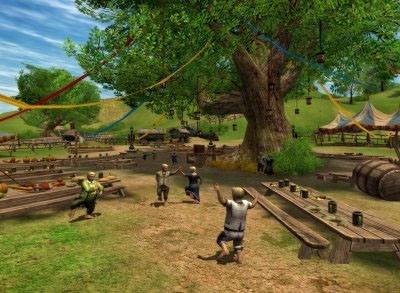 Needless to say, an online game based on The Lord of the Rings is definitely a game of epic proportions and with so many other stable online games at the moment, the title could not afford to pull any punches and fortunately for developers Turbine Entertainment, they have faithfully recreated the world of Middle-earth with extraordinary graphics and gameplay to match.
Features:
Harvesting gameplay to support player created items. Players can harvest a variety of raw materials that can be used to create more powerful weapons and armors, and even food or decorative items. High end crafters can create the most interesting items in the game.
Players can select from a variety of roles, and then eventually specializations, for their character. Within those templates, players have choice of the direction of the development of their character. Players can re-specialize if they decide to change direction at a later date.
Player owned housing. Players can earn the right to purchase race-specific dwellings. They can then decorate their dwelling and use it for socialization.
Players can form Fellowships of up to 9 characters for short-term adventuring. Players can also join a Kinship of characters, marry another character or even adopt them as your children.
Fierce combat against the denizens of Middle-earth. The combat system has an unique blend of gameplay elements, and gives room for the players skill without overwhelming the player or falling prey to the latency issues of the Internet.
The Lord of the Rings Shadows of Angmar is beautifully presented and features an amazing introduction which really draws you into this amazing online universe and the in-depth history of J.R.R. Tolkein's Middle-earth. Before engaging in the world, players will experience the story behind each of the races which also assists in your ultimate decision of which race your character will hail from. Although strongly immersed in Tolkein lore, the developers have ensured to contain enough myth from the story to allow players to compete various aspects of the mythology and enough side quests to keep you immersed in this online world for days upon days.
The basic premise behind Shadows of Angmar is your classic role-playing game where the player must embark in a variety of missions in order to gain experience points which can then be used to upgrade your characters. The online aspect allows the gamer in interact with hundreds and hundreds of others online to accompany them on adventures through Middle-earth in an attempt to thwart the forces of Mordor.
As you explore the lands of Middle-earth, your characters will also come across treasure from items, equipment and of course money. The quests require you to roam about a good deal, which makes for some occasionally leisurely travel but gives exploration types plenty to see. Aside from the story quests, they mostly boil down to the usual go-there-kill-that missions.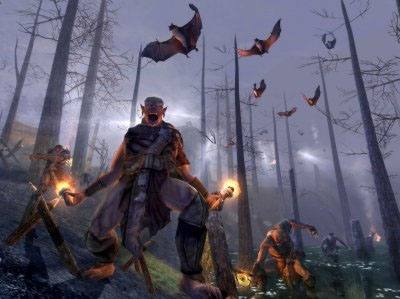 Players have also the ability to form fellowships with up to nine other characters in order to assist with those difficult quests. For those preferring to slug it alone, there are hundreds of solo missions that you can also engage in. However, the fellowships are definitely worth experiencing and really assist in complimenting your characters. It should also be noted that players can even purchase their own homes which they can even decorate and invite other players around.
Another feature in this new MOOG is the conjunction system which allows your characters to unleash devastating combinations on the enemy. This can also be linked to other players which really increases the gameplay of this title, especially in those difficult areas. You can also earn titles be completing various tasks in the game which is more about bragging to other characters of how apt your character is in certain areas. Still, credit given where credit deserved! With this said, titles also assist in forming your characters by changing the boundaries of your traditional class traits.
I'm guessing some readers may be thinking about player killing, however Shadows of Angar is strictly a no-killing zone when considered with other players. However, once a character reaches level 40, players can enter the Ettenmoors which opens player versus player battles. Although not up to that stage yet, it's definitely something to look forward to for those wish to challenge others. Another interesting feature is that once hero character hits level 10, you can create a secondary monster avatar that's already at the maximum level of 50.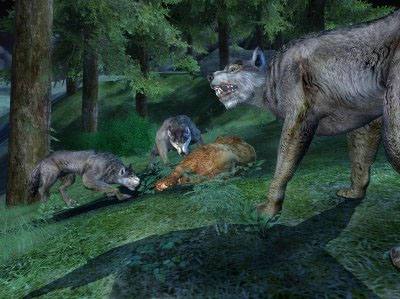 The control system of Shadows of Angar is vaguely reminiscent of World of Warcraft, ensuring that those players have no problem in hopefully converting to The Lord of the Rings Online. However, for those who have not experienced the interface of World of Warcraft, the developers have ensured that everything is logically set out with the ability of hotkeys for when the excitement heats up. The keyboard and mouse work hand-in-hand that allow you to not only interact with the gaming environment but also other players and of course the enemy.
Graphically, Shadows of Angmar is a visual treat on the PC and is easily one of the most impressive looking online games, more specifically MMOG titles to date that will run on a variety of different machines without any hassles. As soon as you walk into the online world of Middle-earth, you know you are in for a treat with its detailed gaming environments and extremely realistic characters that movie with a human-like or sometimes orc-like grace.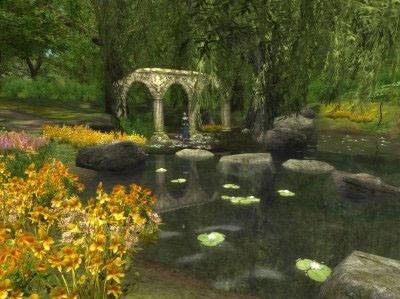 As with the graphics, the soundtrack of The Lord of the Rings - Shadows of Angmar is a majestic orchestral treat and match that with a plethora of sound effects you have a very decent sounding game on epic proportions. Voice-overs are top notch as well, though most non-player characters aren't all that chatty anyway.
In conclusion, reviewing an online game is a difficult task as this review only just briefly reports on how amazing this game is. The Lord of the Rings - Shadows of Angmar is definitely the most impressive looking online RPG with a sturdy gaming engine that really challenges the current contenders such as the World of Warcraft. Definitely a game to checkout if you're into the online scene or considering entering this amazing world of virtually endless gameplay.