Symantec Backup Exec 11d for Windows Servers
Computers are now an integral part of our life and the information that is stored on these machines are also integral aspects of businesses and organisations. Unfortunately doomsday scenarios occur on computers and sometimes entire hard drives are lost without any chance of recovery.
Fortunately there are a variety of programs available on the market that creates safeguards if one of these catastrophes happen and Symantec Backup Exec 11d for Windows Servers is the one we are featuring here today.

Key Features
Enables simple, easy-to-use continuous data protection of Exchange, SQL, and Windows file servers.

Provides complete disk-to-disk-to-tape protection in one solution.

Offers fully scalable solution, including centralized management and SAN support for growing businesses.

Now enhances data security with encryption and protects both 32-bit and 64-bit systems.
It should be noted that Symantec Backup Exec 11d for Windows Severs is aimed at the business market for those organisations who use Windows Servers for their Microsoft Exchange, SQL, file servers and workstation options. However, there are also other versions available that include Symantec Backup Exec System, Backup Recovery Server Edition, Backup Exec System Recovery Windows Small Business Server Edition and finally the Symantec Backup Exec System Recovery Desktop Edition.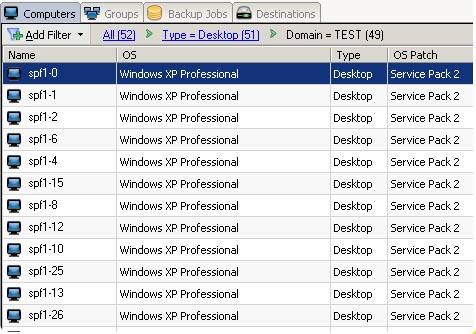 The installation of Symantec Backup Exec 11d for Windows Severs was a breeze and once we were logged on as the administrator on our impulsegamer network, the software automatically installed and detected the various settings of our windows server network.
Once installed, the user is greeted to the Symantec Backup Exec 11d interface. We were pleasantly surprised at how easy to use the interface was, ensuring that even the most novice of system administrators will have no issues in running this powerful software package.

There are a variety of settings available for data backup, depending on the information stored on your windows server and it's simple as 1-2-3 to setup a backup procedure. The beauty of Symantec Backup Exec 11d is that it supports both 32-bit and 64-bit Windows systems, ensuring cross-compatibility over a number of systems. As information is sometimes confidential in certain organizations, the software also features a powerful encrypting algorithm that will ensure that your information is never breeched or put at risk.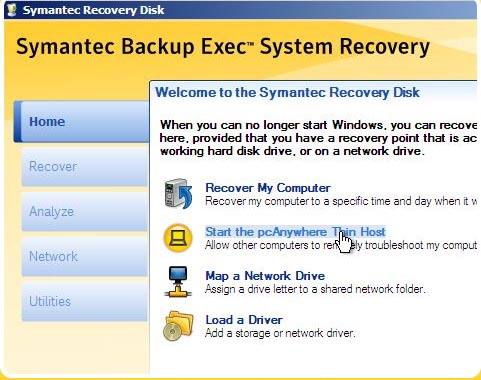 Key Benefits
Recovers critical data in seconds including individual Exchange messages, SharePoint documents, and Active Directory items from one backup.

Eliminates backup windows.

Delivers fast, reliable data backup and recovery for Windows servers, as well as desktops and laptops.

Enables end user file retrieval—without IT intervention.
We tested the software by restoring certain parts of our backup which is almost instantaneous and even an entire 100% restore of our windows server which needless to say was a scary experience but the program successfully restored the information without any hassles whatsoever. Amazing stuff!

In conclusion Symantec Backup Exec 11d for Windows Severs is a must have program for organizations who have integral data and even those organizations that don't because nothing is worse than re-installing the entire system. The program also supports desktops and laptops for that 100% protection over your networks. Definitely a first class backup program.