The world of racing simulators is cut-throat, so many companies throw their hat into the ring to try for that grab for glory but few put time and dedication in that Milestone and Black Bean have with Superstars V8 Racing. With Black Bean having perfected their simulation art on titles like the SBK series, they have transferred a lot of the solid points from that offering to this one, and it has paid off in spades.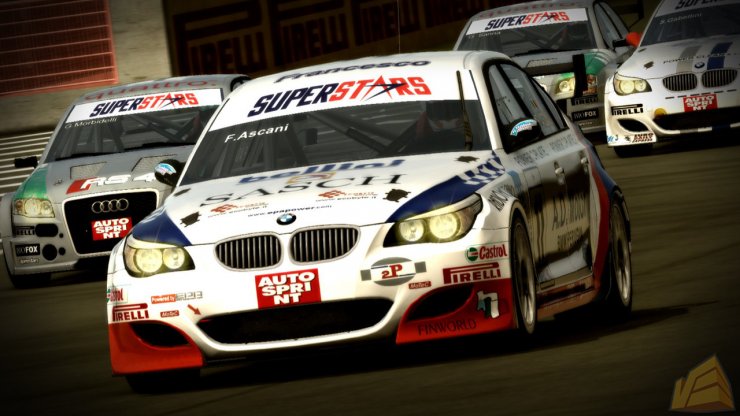 Centered around the European V8 racing circuit (very similar to our own V8 Supercar Series) it features the European V8 driver roster and also features some big named engines, the likes of the BM, Jaguar, Audi, Maseratti, and Peugeot to name a few. Being a European series, there are also the classic European circuits, though not as many as you would expect, only 10 tracks have made the cut though, leaving tracks such as Monza to pick up the slack.
The gaming modes are pretty standard, you have the Quick Race, Training, Race Weekend and Championship, as well as the Superstar Licences. Most are very self explanatory, race weekend and championship though cover full testing, qualifying and racing to give you the ultimate edge in preparation and changes. Superstar Licences mode is what is normally considered the 'Challenges' mode as you race to achieve certain goals such as a race target or checkpoint time. Achieving these however is a bit frivolous as you can only unlock a few items once all challenges are complete.
The driving aspect of this title is very sharp, with accurate racing pull and braking slips to ensure your kept on your toes at all times. Each of the cars have their own individual characteristics and the speed is very well represented in driving each one though falling into the same pitfall of many racing sim titles, sticking to racing lines removes much of the car characteristics. The physics are exceptional and their effect on the car bouncing around the dumps in the road are fantastic and can be mastered quiet well on a keyboard layout instead of resorting to a driving wheel. The tracks themselves are each challenging and unique while also giving a good representation of their real life counterparts, with the larger tracks boosting a large crowd noise to an already rich and detailed audio feature of a roaring V8 and spluttering down force. The car tuning and telemetry is basic with only a few options available though their effect are noticeable and can shave precious seconds if utilised correctly.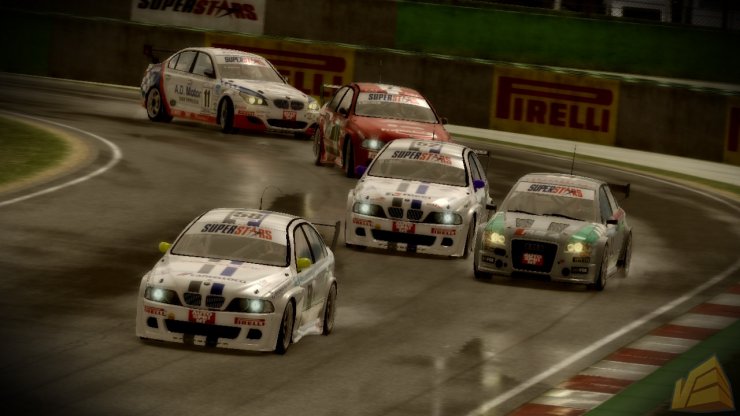 The game does how quiet a number of pitfalls though, the graphics are certainly not ground breaking, the detailing lines are quiet obvious on higher detail and the landscaping and backgrounds for the tracks are well below par are give the game a much cheaper feel overall. There are also a number of 'key' items missing such as a cockpit view, environmental weather, a larger range of driving modes and tracks, a well formed AI and any sort of attention to the dismal damage physics as cars travelling head on at 200kmph simply 'bounce' off each with a small ding in the bumper. There is also a massive lacking in multiplayer, no LAN option is offered and the game relies purely on a 16 player online scenario.
This is the first title in what will hopefully be a long racing series, and while it does have some downfalls, the racing in this game is fantastic and in the correct modes will give a brilliant challenge, it's just missing some of the more needed aspects. Overall if you want a good challenging racing simulator, this is still a good buy.