Finally, the long awaited add-on for Spellforce 2 has finally soared its way on the PC with the people of Eo in dire peril. As the islands of Eo are slowly being cut from their mainland links, they are soon cursed with famine and plague visiting their shores. Refugees and soldiers alike are fleeing these islands with anarchy and mayhem in toll.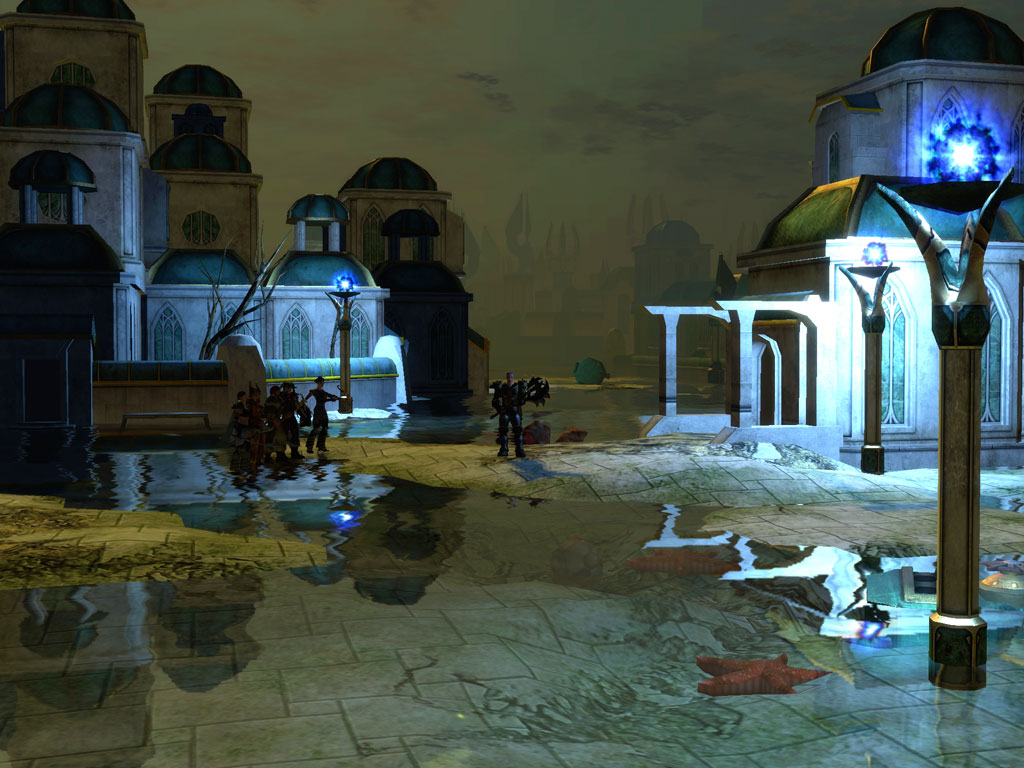 Features
New single-player campaign with spectacular new landscapes, continuing the legendary SpellForce 2 storyline

The story continues and the fate of the Soulbearer will be revealed as old acquaintances from SF2 can be met again: The Soulbearer (SF2 Avatar), Shae, Mordecay, Jandrim Windhammer, Idara, Ylia, Laudinia, Sephis, Lya, Skjadir, Cardogan, Mordecay, Karan, Galius, Yared, Redmund, König Ulf, Halicos, Undergand, Askan, Alastar, Irion, Alyre, Falida, Nightsong and of course Flink McWinter.
More RPG-experience through special hero-quests: the companions of your Avatar open quests that will provide them with additional abilities.

A consistent world: players will also visit familiar cities from SF2, where massive changes are taking place – never before has an RTS been so capable of telling a continuous story!

A completely new Shaikan faction, consisting of Shaikan, Dragonkin and Blades with their powerful Dragon Titan!

Enhanced skill tree with the new Shaikan Skill section.

Units of the Shaikan can choose between several upgrades allowing you to adapt them to your tactics.

New spells and items to summon loyal pet companions for your Avatar!

Face your opponents in stunning new maps for Player vs. Player battles (2+1) including the special "King of the Hill" mode that pits parties of heroes against each other.

New Free game maps (3+1) and the ultimate challenge: The Arena Quest that takes you across dozens of maps to create the ultimate weapon and face the most powerful of foes in the Arena.

New enemies and special items for the free game mode.

Hundreds of new items and new set items that combine to grant special powers to the player.

Crafting allows the player to create and enhance his own special items!
Fortunately for the citizens of Eo, your character hears his calling of density as he tries to restore order and seek the answers to why these magical portals have been closed. Venturing through long forgotten ruins that have been shrouded in history, you soon come across the paths of the Dragons which may be the very hope that the people of Eo need.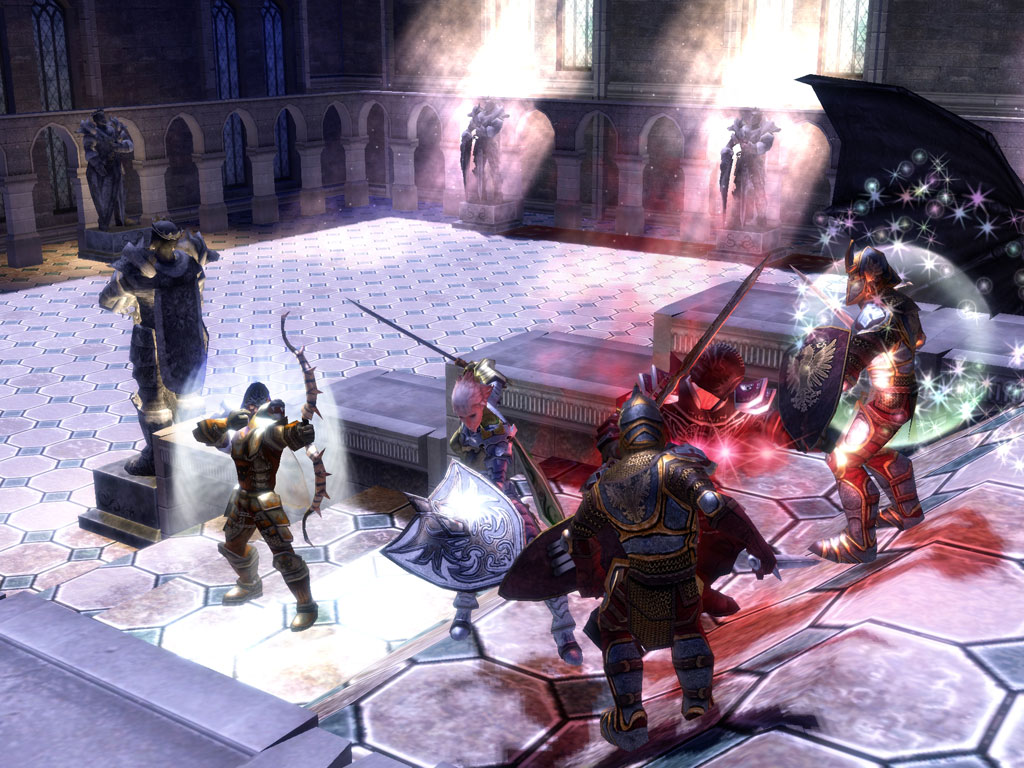 In its basic form, Spellforce 2 - Dragon Storm is your class sword and sorcery adventure that returns gamers to the familiar universe of Spellforce with new and old locations of this additional saga to the mythos. It also should also be noted that Dragon Storm also features some aspects of RTS but fortunately the developers have emphasized more on RPG which does increase the realism of the title.
New weapons, new items and new characters are all included in Dragon Storm with the ability of players being able to summon pets which assist in the grand scheme of battles and the like. For those unfamiliar of the Spellforce series, gamers can also recruit allies in their travels that are also linked to the various plots and subplots that are littered throughout this massive and wondrous gaming environment.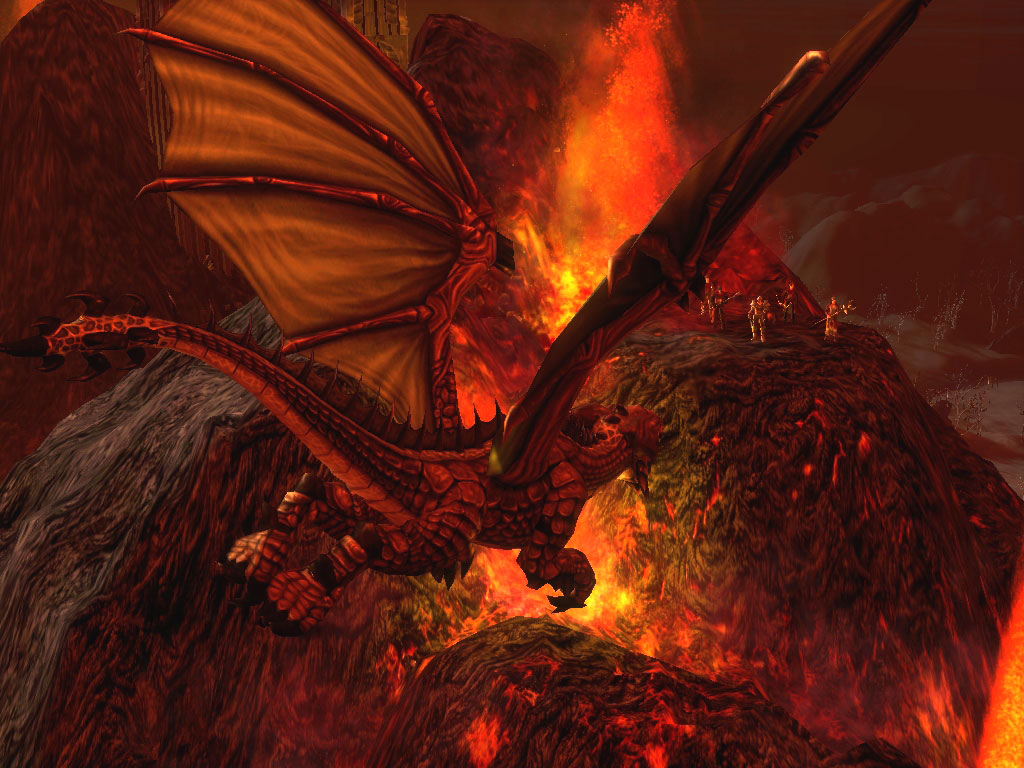 Graphically, Spellforce 2 - Dragon Storm is extremely reminiscent of the previous title, however with the addition of new areas and characters, it does have a fresh and unique feel to the title. Match that with some extremely realistic special effects from spells to lighting and you have one extremely impressive title. As with the graphics, the sound is also a first class experience that really makes you part of something epic.
In conclusion, Spellforce 2 - Dragon Storm is a worthy addition to the saga that features new exciting storylines, new gameplay and best of all, a return to one of the most wondrous gaming worlds of the past few years. Great stuff!