Sims 3 Supernatural
EXPANSION PACK
Trying to keep a franchise fresh and fun can sometimes be a daunting task for developers, especially for a gaming series such as The Sims that is over ten years old. Fortunately with The Sims, the hits have outweighed the misses and the latest expansion pack for the Sims 3, Supernatural is probably the most daring of their releases and dare I say, probably one of the most enjoyable for a long-time Sims fan.
Set in the fictitious town of Moonlight Falls, players can create a wide variety of supernatural creatures from fairies to vampires, each with their own unique abilities and traits. Even though the theme may seem a little dark, it's actually far from it and I'm sure most fans of this genre will love creating their own Twilight or Harry Potter stories!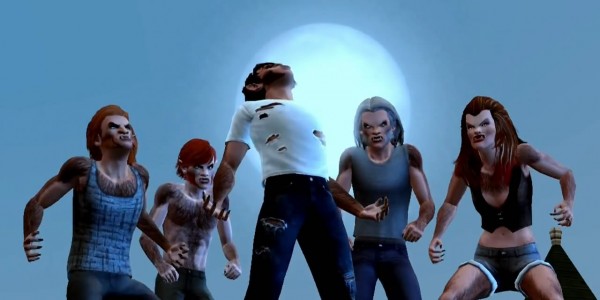 As mentioned, The Sims 3 Supernatural is an expansion pack which means players will need to have the original game installed on their PC or Mac. If you do have the aforementioned game installed, the installation process is a breeze and it automatically installed on our PC gaming system. Once installed, we were treated to a very "supernatural" theme to the game which is where I created my supernatural sim, a witched called Samantha who was based on the classic 1960's TV series, Bewitched.
Once birthed to the Sim universe, I had to help my blonde witch settle into her new home but unlike homes of "normal's", Samantha had a secret lair where she could make her various potions or just practice her spells. For Harry Potter fans, there is even the ability to sly broomsticks which was extremely cool. My other character was a fairy and before I commenced her life in the Sims, I created this thoroughly awesome fairy character with even wings.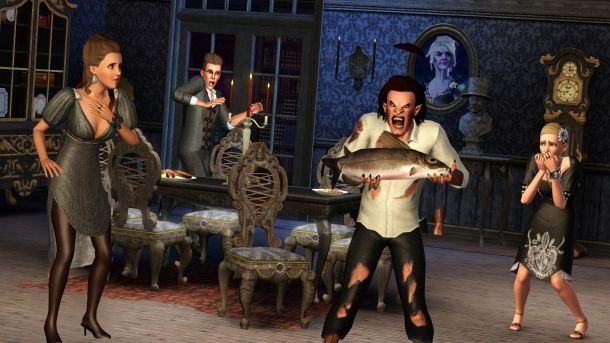 The best part of Supernatural are the customisation options and whether you want something human or supernatural, the options are almost endless as you tweak your Sims. From body shape to hair cuts to the glow from ghosts or the very cool vampire-inspired wardrobe, it's quite easy to get lost in the customisation options of this game.
The developers have also added a variety of new traits into the game to match the supernatural theme such as brooder (perfect for those angst ridden vampires) or night owl, another perfect trait for wizards who like to stay up late using their alchemy skills to make potions and cause mischief such as love potions. Add in new careers such as the fortune teller and Sims Supernatural will keep players busy for hours upon hours in this addictive town. With that said, the town of Moonlight Falls has so many nooks and crannies to explore that it's quite easy to get lost exploring the town and neighbouring countryside. It's quite a lush and interactive place.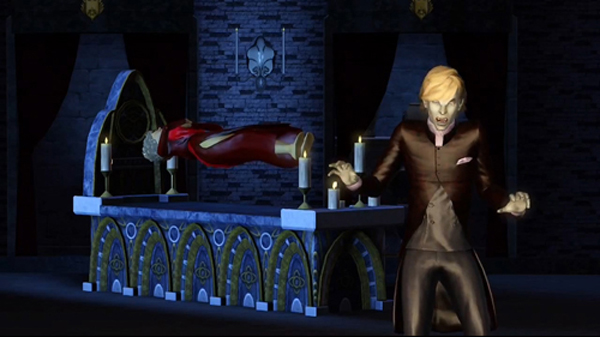 Another interesting element in the Sims Supernatural are the phases of the moon. The moon plays an integral part of the gameplay, especially when the full moon rises. As a result, this forces your Sim into a werewolf which can make them quite unpredictable and destructive. Zombies also like to crawl out of their graves which causes another problematic element for your Sims and needless to say, when the moon is full, the town of Moonlight Falls becomes a gathering for all the supernatural creatures of this world.
Although playing the werewolf is a fun prospect in this game, especially as you spread your inflicted curse to others or cause havoc in the town of Moonlight Falls, it can also be quite a challenge. Of course, if curses are more your thing, turning a person into a toad, especially if you've caught them cheating with your friend is pure bliss.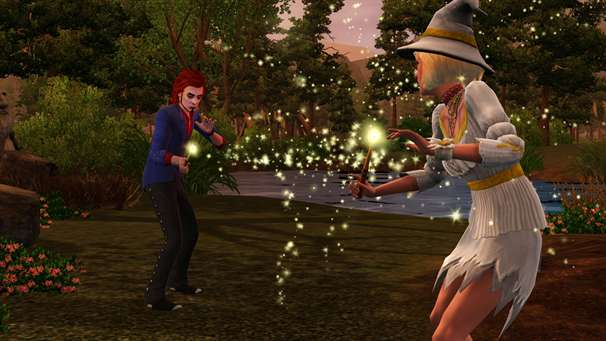 Final Level
At the end of my gaming sessions, The Sims 3 Supernatural is a thoroughly enjoyable game from start to finish. However in the world of The Sims, there is never really a finish because you can easily play this game time and time again as there is so much to do in the town of Moonlight Falls. With a healthy choice of customisation options and some great supernatural characters, my favourite character was definitely the Werewolf due to his changing and the havoc he caused.
EA should be commended on another fun Sims adventure with great gameplay and graphics. My one wish for this franchise is to make The Sims franchise online which would combine all the elements of the games into one mega social experience. Nonetheless, The Sims 3 Supernatural is a must have game to all fans of this series!
Recommended!