The Sims 3
70s 80s 90s Stuff
Although I'm a huge Sims fan, the latest "pack" for the Sims 3 is a little lacklustre when compared to EA's previous instalments. The add-on in question is the 70s, 80s & 90s Stuff Pack which allows fans of this franchise to create some truly retro environments for their Sims plus lots of retro interactions or glam or grunge if that's your poison. <yes... poison was a nod of the hat to the 80's band>
Whether you want a 70's dance floor, an 80's boom box or that glam 80's hairstyle, than The Sims 3 70s, 80s & 90s Stuff Pack is your answer. Although the new additions are fun, the gameplay remains largely untouched, with a few tweaks here and there. Personally, I think the franchise is getting a little long in the tooth and hopefully we'll see a brand new Sims engine soon but until then, let's get to the "stuff pack".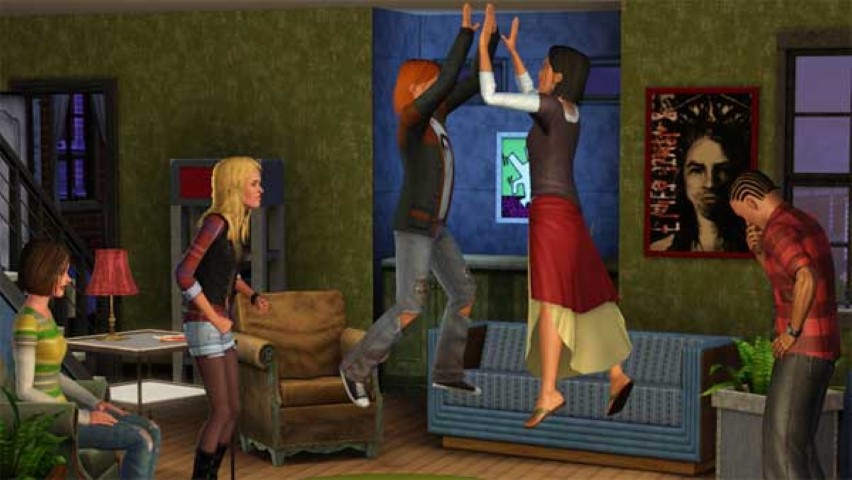 With that said, this pack is definitely aimed at Generation X and although I was too young to experience the 70's with flared jeans and platform shoes, I was able to relate to the 80's accessories quite well in this pack. It was almost like being involved in a bad 80's teen movie.
My Sim was wearing the latest glam clothes with a haircut that would make Def Leppard proud. Unfortunately the clothes choices are a little lacking, especially for guys. Apart from the limited groovy clothes, I also decked my house out how I imagined it as an early teenager with posters, arcade machines and super entertainment systems. It was as fun time!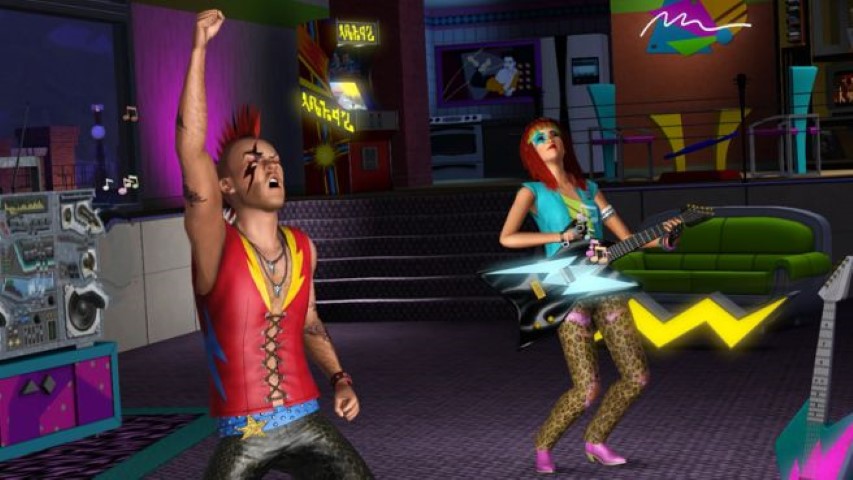 Moving away from the retro feel of the 70's and the glam of the 80's are the 90's... the era of grunge! This is where your Sim can wear ripped jeans, facial hair and not have a care in the world. The radio stations are quite cool with disco, rock and rap that even though is Sims inspired, still sets the mood.
The décor is also quite 90's inspired as well with the industrial look such as the IndustroShelf or the El Grunge entertainment pack that comes with a guitar. The 90's inspired objects did remind a little of the Diesel pack but it's still fun.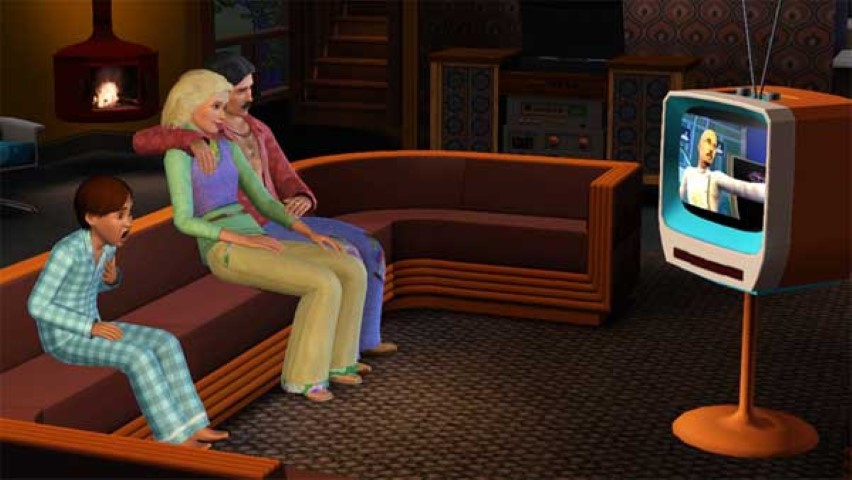 Final Level
For me, The Sims 3 70s, 80s & 90s Stuff Pack was short lived and my favourite recent add-on for The Sims was Katy Perry's Sweet Treats which allowed for some true wackiness from cotton candy trees to pools. It was like being inside Perry's mind and more importantly, you could do some really fun activities.
Unfortunately this new pack goes through the motions again, without adding too much validity to the franchise. On a brighter note, The Sims 3 70s, 80s & 90s Stuff Pack is quite affordably priced and if you grew up in the 70s, 80s or 90s, it's still worth checking out but don't expect to be blown away.