Developed by Kyiv's Games, the epic saga of Silverfall continues in this latest epic entitled "Earth Awakening" which continues several years after the conclusion of the original title. As King of Nelwie, peace has flourished in your lands but as all good RPG gamers know, peace if always a fickle beast in these lands of sword and sorcery. Unbeknown to your people, an ancient evil hides in the shadows and when your land is bombarded by strange events from the heavens, you must once again don your armour and sword as you become the humble hero that you once were.
FEATURES
Create your own character from 4 races. Choose your face, and custom your hair and skin colour, it will give you special skills and abilities.

Manage your evolution by choosing among 150 skills and spells. As you are not stuck in a class, it gives you a real freedom to create exactly the character you want to play and to adapt it to your gameplay style.

Face over 100 magical creatures and boss.

Build your team out of 2 from 8 possible companions. Each of them has his own story, background, abilities and can give you quests. Your way to treat them will change their devotion, and they can become your friend to the death or lover.

A vast, open fantasy universe offering complete freedom, from the flying zeppelin city of Cloudworks to the mage volcano city of Brazer.

Multiplayer mode in cooperative or PVP up to 8 players.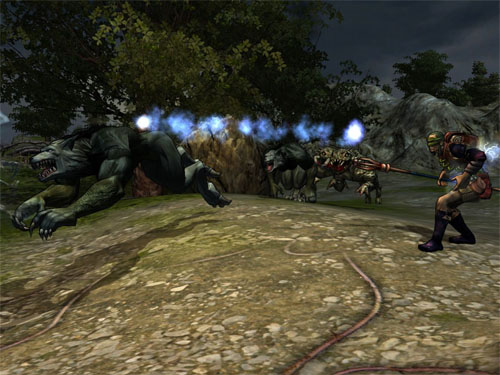 Although Silverfall: Earth Awakening is a stand alone "add-on" in the series, those who have never ventured into this wondrous universe may feel initially a little out of place as they walk through these strange lands of magic and technology but once you start to understand the universe that you play, it will soon become second nature. For those who have played the original Silverfall series, your original character must be level 45 or greater if they are to continue the next saga of this tale.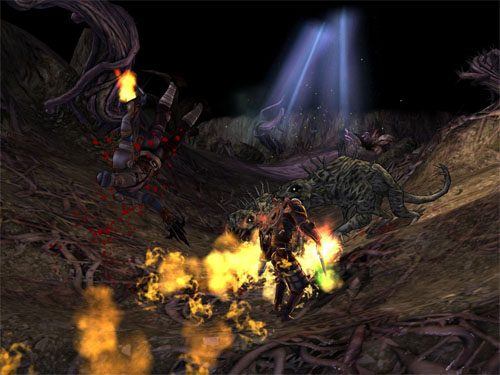 Kyiv's Games have also added a few new twists and turns in this current installment by including two new races, the powerful race of Dwarves and the mysterious Saurian's who are both completely different races, each with their pros and cons. Match that with a plethora of new items from magic to weapons and a wide myriad of new skills and spells, this title will definitely be a breath of fresh air to those lovers of the original title or lovers of the RPG genre.

The creators of the Silverfall universe have once again successfully melded both science and magic into this RPG title which will take experienced gamers between 25 to 30 hours to successfully complete. Joining forces with other NPC's who will accompany you on your adventure, players are not limited to class and as you grow within the game, so does your skills and powers.

Graphically, Silverfall : Earth Awakening is rather impressive on the PC with highly detailed background environments with characters that move with a real world and sometimes otherworldly grace. An engaging soundtrack with a plethora of strange sound effects, gamers will easily be drawn into this creative and exciting universe.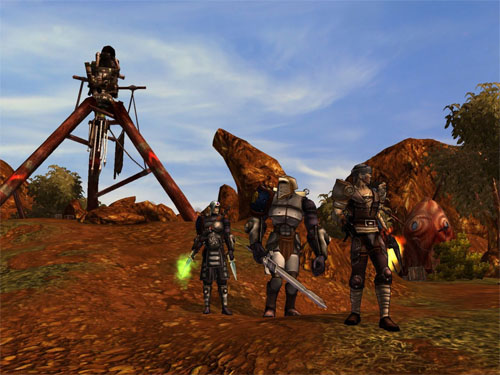 In conclusion, Silverfall: Earth Awakening is the perfect compendium to the series with its great gameplay features, non-linear gameplay and extraordinary graphics and music. Definitely one of the RPG lover and something a little different than sports, shooters and real-time strategy.

System Requirements

* Windows XP/Vista
* Pentium 1.5GHz or better
* 64MB 3D video card
* Windows compatible Sound Card
* DVDROM Drive
* Mouse
* Keyboard