Silverfall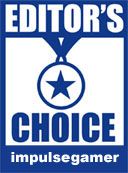 Since the dawn of time, the inhabitants of Nelwë have relied on mighty elemental wizards to keep order but the invention of steam power has overturned this ancient social order. Disillusioned by the introduction of new technology, certain sections of the population have turned instead to the power of nature. Taking advantage of the conflicts tearing apart the factions of nature and science, the forces of darkness lay siege to the magic domains in an attempt to seize power.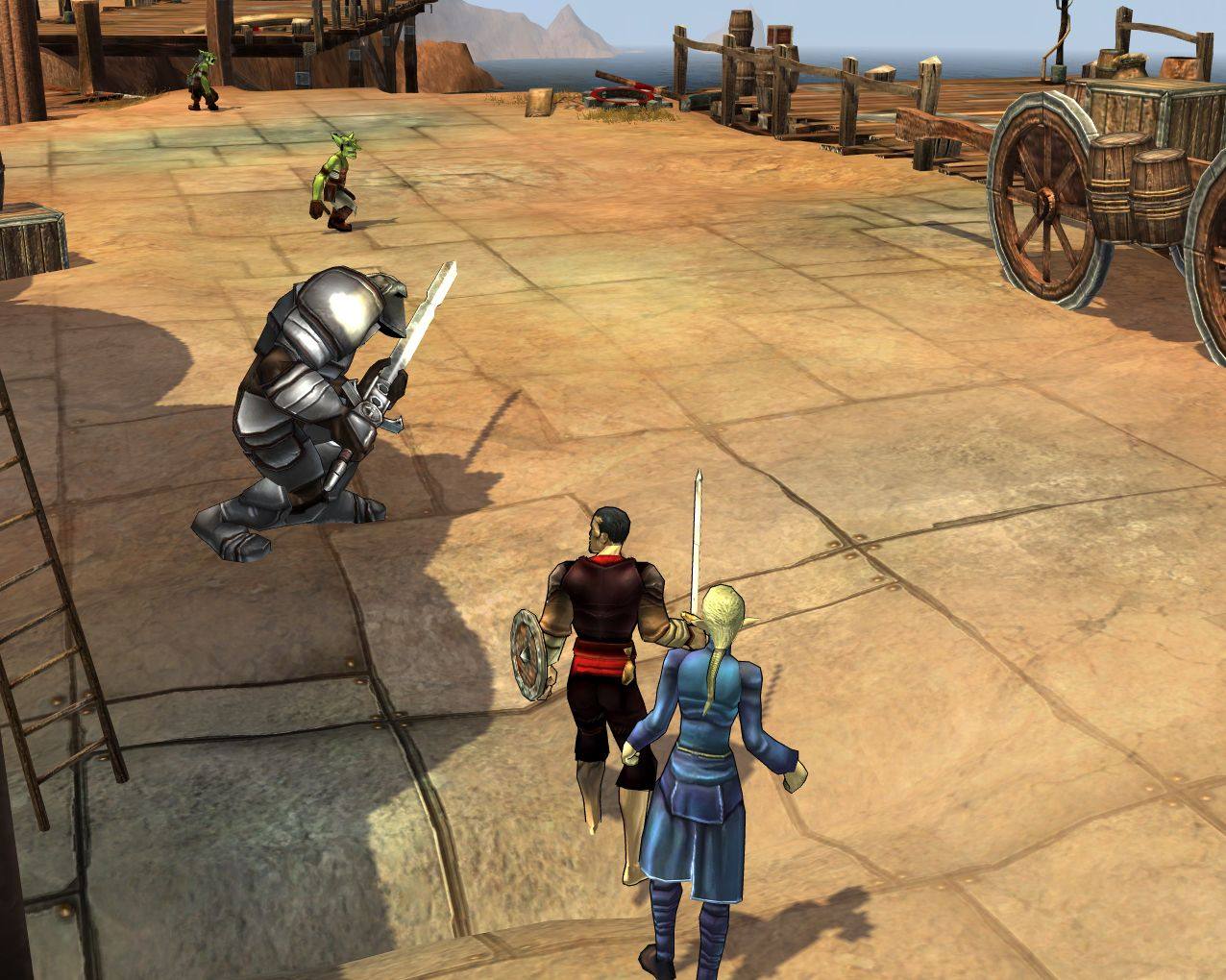 From the peaks of Silverfall the Fair to the mist-enshrouded city of Cloudworks, your quest will take you far and wide as you clash headlong with the enemy. Up to two companions will accompany you on your journey as you face mortal danger. Silverfall offers instantly gratifying gameplay, vast open areas to explore and plunder, hordes of unique creatures to cut a swathe through, and a unique interaction system: the way you treat your companions determines your relationship with them and how effective they are in battle.
A vast, open fantasy universe offering complete freedom, from the flying zeppelin city of Cloudworks to the mage volcano of Brazer

150 creatures and bosses

Create your own character from a choice of four races and release your inner beast by transforming into a fearsome, flesh rending were-beast

Build your team of two from a choice of eight companions

Each of them has their own story, background, abilities and can endow you with quests

The way you treat them will alter their loyalties – they can become your friend for life or even a lover

Manage your character's evolution by choosing from 130 skills and spells

Create precisely the character you want to play and adapt it to your style of play

Two multiplayer modes – the first allows the player to connect to any party, compose their team and play in co-op or PVP (up to eight players); the second sees the player compose a team at the beginning and play through the entire story together.

Dazzling light, shadow and particle effects

Real-time streaming of universe minimises loading between regions

Ragdoll physics and particle effects lend greater reality to spell effects
Silverfall is the latest RPG epic by French development company Monte Cristo that is set in the magical world of Nelwë whose civilization has been torn apart by the industrial revolution. With two factions growing among their world, those that embrace the ancient ways and those that embrace technology, an uneasy tension has formed between two totally different ways of life.
However, in the middle of these two new worlds, the once neutral city of Silverfall has been laid to waste by ancient and forgotten evil. Although devastated, the refugees of this once proud city have scattered into the nearby swamps where they soon unite to not only discover this nefarious evil behind the attack but also to reunite the world of Nelwë.

Gamers can choose from 4 different archetype classic races that include Humans, Trolls, Goblins and Elves. Each race has their own bonuses and statistics with over 110 different skills that can be upgraded for each character. Upgrades are available when a character levels (gained enough experience points) and some skills are alignment based so add another 10 skills to this total which is easily gives the player access to one of the most in-depth skill systems available.
Upon entering this magical and technological fueled world, players are soon forced to a crossroad, either by accepting the old ways or accepting the new ways in order to rebuild their city of Silverfall. Depending on which faction the player chooses, the game will be slightly dictated by their choice, whether using their naturalist instincts or through the implants of the technologists that makes for some exciting and interesting gameplay.
The world of Nelwë is amazingly huge and consists of various different gaming environments from deadly swamps to snowy mountains and Monte Cristo have done a fantastic job at keeping the two different worlds linked yet totally different at the best of times.
The game is a combination of your traditional RPG epic that successfully merges the world of magic and science with a variety of interesting and addictive quests in order to rebuild Silverfall. With over 30 hours of gameplay for the average gamer that will ensure another 30 hours of gameplay if they wish to play the other faction, Silverfall is definitely a title that will keep you extremely entertained and busy for weeks upon weeks.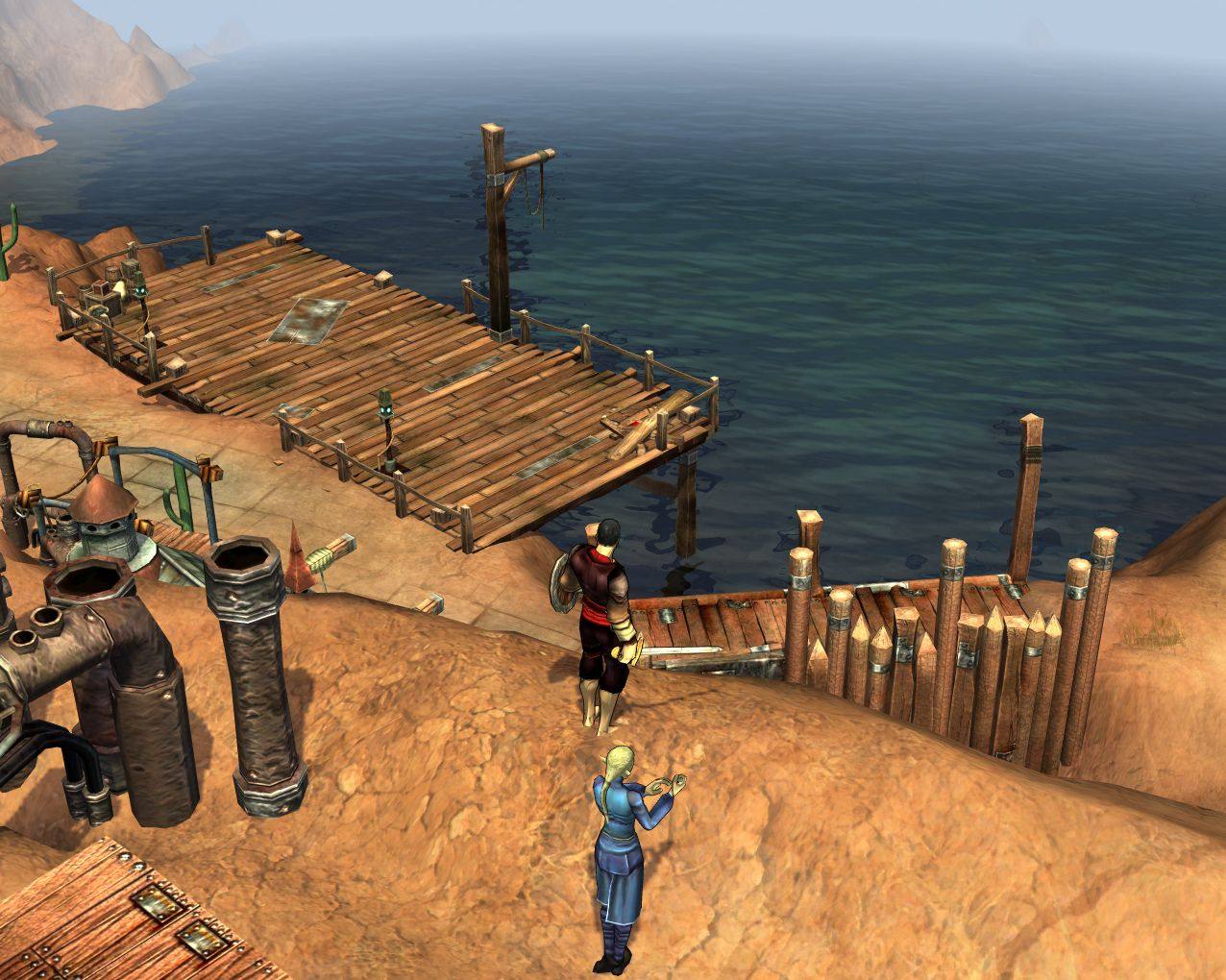 Whether it's fighting through a hoard of villainous creations, creating alliances with NPC's, the player will need all the help they can get when they embark on their adventures. Fortunately for the gamer, you are allowed up to two allies to be part of your party and you can even create some dynamic combinations, depending on which faction your character is aligned with. Unlike other RPG titles, your allies are controlled directly by the program, however there are some options for the player such as defend, heal or attack.
As you progress through the rich gaming environment, your character will come across a plethora of items from armour to weaponry that can also be governed by alignment. Although the naturalists may rely on swords and other melee weapons, technologists have access to other mechanical items such as rotating axes that are simply cut enemy troops apart.
For those that love multiplayer play, Silverfall offers a great campaign Mode which allows up to 8 players to cooperate and complete in the main story line or free Mode which also supports 8 players and allows either PvP or cooperative play through side quests.
Graphically, Silverfall is a visual treat on the PC that simply looks amazing (depending on your PC configuration) with a myriad of special effects and match that with a beautiful cinematic sound soundtrack and Monte Christo have a winner on their hands.
In conclusion, Silverfall is a masterfully crafted game with amazing graphics, a sturdy and entertaining gaming that give the user a truly engaging gaming experience. Highly Recommended!