SEO PowerSuite Professional
(Reviewed on an Intel Core i7-3960X Processor)
SEO PowerSuite Professional (developed by Link Assistant) is powerful toolkit to help users get their websites on the map without spending thousands of dollars. Interestingly enough, SEO PowerSuite is used by some of the world's biggest companies that include giants such as Microsoft, MasterCard and Disney.
Although a free version of some of these tools are available, they are not as in-depth as the Professional or Enterprise version which is needed to maximise the Search Engine Optimisation (SEO) of your website. It's definitely a must have tool kit for all webmasters and web owners.
With that said, these tools cannot be used just once and ignored and in order to maximise their potential for your website, some time is required to setup the programs for your websites. The goal of SEO PowerSuite Professional is to get your website in the top of the results of Google which in turn may increase the number of visitors to your site.

This toolkit includes four powerful programs that include;
Rank Tracker

WebSite Auditor

SEO SpyGlass

LinkAssistant
The four tools included in the suite target a particular aspect of website management. Rank Tracker for example checks your websites ranking and is also a keyword research tool. WebSite Auditor is a content optimization tool which checks your site for broken links or incorrect code.
SEO SpyGlass is a backlink analyser and competition research tool that allows you to investigate your competitors, compare your website to them and of course improve your website standing. The final tool is LinkAssistant which is a link management tool and assists your site in obtaining strong links to increase your presence on the net.

Installation of SEO PowerSuite Professional was a breeze and once you purchase the trial, Professional or Enterprise, you simple follow the installation wizard which installs this set of tools to your PC. It should also be noted that a Mac and Linux version is also available, however this review will focus on the PC version but all three O/S platforms offer the same powerful features.
Once installed, we were treated to a relatively user-friendly interface. Fortunately there is plenty of documentation to support the user in setting up the program for their websites and begin the much needed SEO. The PowerSuite also checks for updates when you load the program so you can ensure that you have the latest version or updates each time you run them.
Just be warned that some of the programs in this toolkit such as Rank Tracker and WebSite Auditor that depending on your websites size can take awhile to do the initial scans which unfortunately is dependent on your net connection. Another issue is that some search engines use captcha technologies which requires the user to type in a keyword or string of letters. You can skip this step in these tools or purchase an additional captcha license for "x" amount of captcha use. It's a shame that this was not included in this suite.
Rank Tracker

Rank Tracker is the perfect place for users to find out where their website and keyword search stands in the greater search community. It also allows you to check every URL in your website and once setup, you can then monitor your links. The program even recommends keywords for your website in order to bolster your popularity which could result in additional visits, money or purchases for sites that sell goods and services.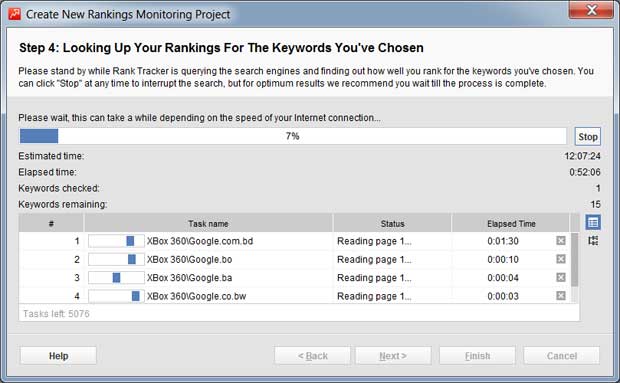 In terms of setting up your website, it would have been nice if Rank Tracker had some sort of wizard or demonstration before you enter your URL and your keywords. To run this program on Impulse Gamer, it took around 12 hours on an ADSL2 internet connection. A pause button or the ability to resume your scan would have been a nifty feature of Rank Tracker.

Website Auditor

Website Auditor is another must have tool that performs a detailed audit on your website and recommends areas of optimisation. The tool also offers recommendations of improving your internet standing and how to optimise it for search engines. Like Page Ranker, a pause button in scanning your website would have been a highly valued feature as the scan for Impulse Gamer took around 40 hours to successfully complete. That's a lot of time...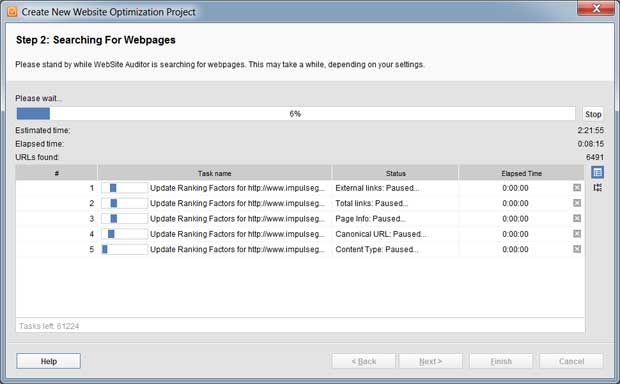 SEO SpyGlass

The next tool, SEO SpyGlass is great for finding out why your website may not be performing as well as your competitors. This tool basically compares your website to your competitors, especially the successful ones in order to duplicate. In essence, it gives you a detailed look into their strategies which can then be mimicked by you. I also like how it reports on where your competitors back links are located.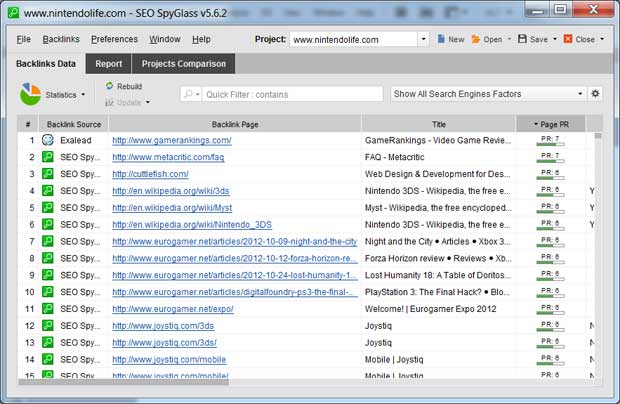 LinkAssistant

Links are what makes website popular and without links from other websites, unless your highly specialised, most search engines will give you a very low standing. This tool will assist users in promoting their links and establishing strong partnerships. It's a great feature for websites who are just starting.
BuzzBundle
Lastly the suite also comes with BuzzBundle (Trial) which allows you to check social media such as Facebook, Blogs and Twitter for keywords in order to see what is making the buzz in these networks. Once again, this program can help tailor your social media presence. It should be noted that BuzzleBundle is a limited version and the full version will be reviewed by Impulse Gamer soon which comes with a cost of $199USD (March 2013).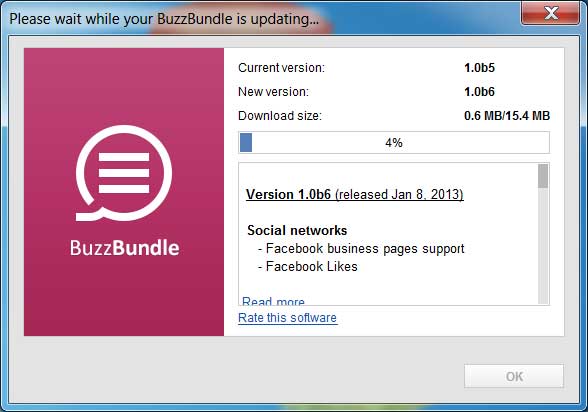 Final Thoughts?

Depending on the size of your website, SEO PowerSuite is the ideal tool to give you the edge on your competitors and is a must have tool if you want your website on the global map. For those users still deciding if this toolkit will improve their website standing, the trial version is perfect to give you a taste of the functionality.
The professional version on the other hand is ideal for those bloggers or small to medium websites with the enterprise edition perfect for companies. With strong support from Link Assistance, SEO PowerSuite Professional is quite affordably priced and provided used correctly, will assist greatly with your website presence on the internet.
With a 30-day money back guarantee and a free trial version, Link Assistant are quite adamant that their toolkit does what it does and after reviewing this product, I'm inclined to agree. Check it out!