The classic adventure heroes return to the PC in their latest thrilling instalment labelled "Sam & Max Season One" that returns to a simpler time of whacky heroes, exciting adventures and good old fashioned adventure game fun. Created by Steve Purcell, the original saga of Sam and Max was a classic PC hit and when gamers heard that this dog and rabbit team were returning to the gaming world, the excitement amongst fans of the original series grew and here it is for the first time in Australia... Sam & Max: Season One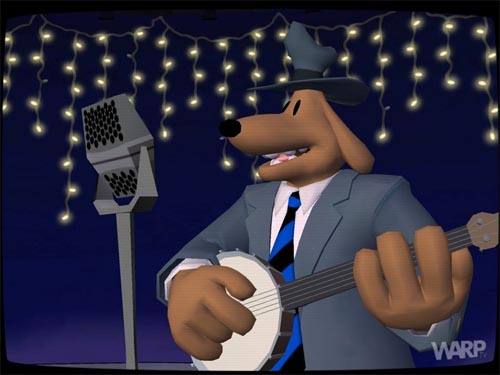 Features:
All six episodes in one huge fan-pack!
Superb dialogs
Subtle and outrageous humour with plenty of zaniness and persiflage
Retail version consists of a package of six on-line episodes and extra content.
Special Fan Edition: extraordinary packaging containing additional fan-goodies:
State-of-the art graphic-engine: experience high-res graphics and stable, consistent frame rates even on moderate systems
The premise behind Sam & Max is that they are a pair of animal detectives, a dog and a rabbit who originally started as a comic and then were transformed into a game by Luacarts in 1993. Once again the developers of this new franchise have returned to the original drawing board where the pair have returned to work after a long sojourn. It's about adventure, action, puzzles and of course comedy that is as close as you can get to an old school adventure game.

In Sam & Max Season One, players engage in six different episodes, each with their own mysteries to solve. As per usual, the duo start in their "freelance police" office where they receive their first clue and from there, it's onto big bad world where the gamer gets taken to a variety of different gaming environments in order to solve these dastardly plots. The developers have brought back some supporting cast members from the original game which will bring a smile to those older gamers.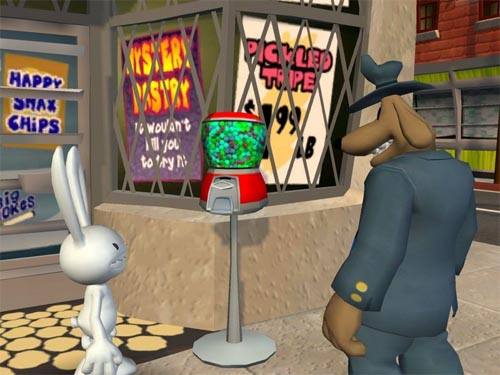 As the game is an adventure game, players must use their wits to solve a variety of puzzles and fortunately many of these puzzles are quite logical and do not require a plethora of items used with items in order to progress to the next level as many of the games of Lucasarts were created. If you do get stuck, your supporting character, whether it's Sam or Max will give you a little hint and hopefully that will be enough to proceed.

The storyline of Sam & Max Season One, although not as entertaining as the original installment is still quite entertaining and does contain much of the humor that made the first game so popular. The way these two characters bounce of each other and other characters in the game is almost pure gold and really assists in the enjoyment of the title.

Graphically, the title is a little dated when compared to other similar games on the market at the moment but the title does have a real cartoon feel to it and gone are the days of 2D worlds as Sam & Max have made the launch into gorgeously created 3D environments, just with low resolution texture details which is a shame.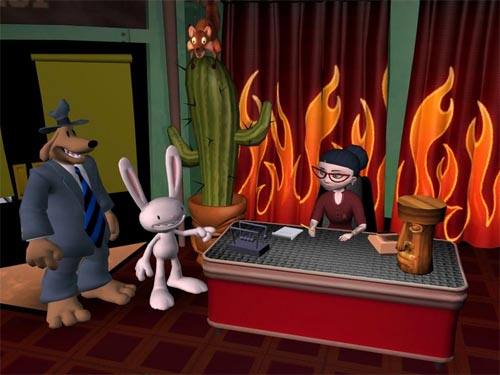 The real star of the title of Sam & Max Season One is the voice acting which is great and the comedy does not seemed too forced or contrived as they travel through the world of strange mysteries and the like. The musical score perfectly suits the genre and add in a variety of different sound effects and you have one decent sounding title.

Sam & Max Season One may not be the game for everyone but if you are after a step back into the past with a 21st century feel, especially if you enjoyed the old Lucasarts adventure games then I would definitely recommend that you check this title out. It's great to see something a little different than sports and first person shooters. This may be the sleeper game of the year!