Perfect World's new free-to-play online RPG isn't your typical MMORPG at all - Rusty Hearts takes the old formula and gives it a twist, pitting you against vampires, demons, and creatures of the night in a hack-n-slash side scroller format. Players travel to the gothic town of Bramunez, where a battle is raging between humanity and the aforementioned dark forces, and it is here that they will grind to their (rusty) hearts' content.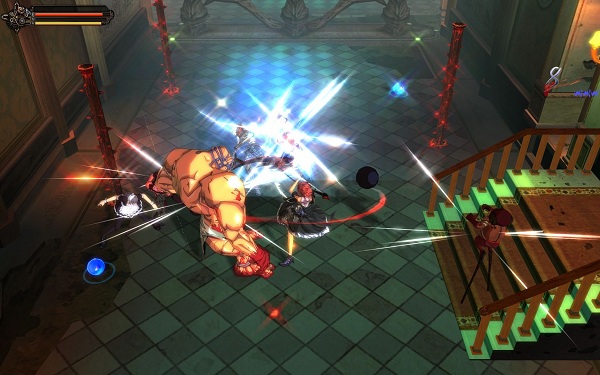 The free-to-play business model has been popular these days in online gaming, and Rusty Hearts is typical of the market - specialty items are offered in exchange for "Zen", a game currency which is obtained by paying with real money. RH is thankfully well balanced in this, however, and players who pay up for the special goodies don't really have any unfair advantages. Largely, cash shop items include costume pieces (which serve as a way to create your own custom skin, piece by piece) and trinkets, as well as the standard XP boost package. The costume pieces in particular are desirable, as there are few characters to play with and changing your equipped armor won't change the way you look. Thankfully, costume pieces aren't exclusive to the cash shop - you can find or craft them on your own as you progress through the game.

Graphically, Rusty Hearts is quite appealing. There's a strong anime theme here, with cel-shaded characters straight out of a Japanese cartoon. The attention to detail is extensive, too - locations are well designed and look great, about on par with what you'd expect on modern consoles. It's clear that a lot of love has been put into this aspect of the game, and for those who are attracted to Rusty Hearts because of the theme itself, there's no disappointment.

The control scheme, when using the traditional mouse and keyboard setup, is a bit clumsy. Skills and items are set to hotkeys, but it can be a chore getting used to using them quickly so that the fast-paced hack-n-slash gameplay is smooth. This problem is worse in PvP combat, where quick reflexes and timing are key. Fortunately, Rusty Hearts has controller support - using a controller for this game is something I would recommend.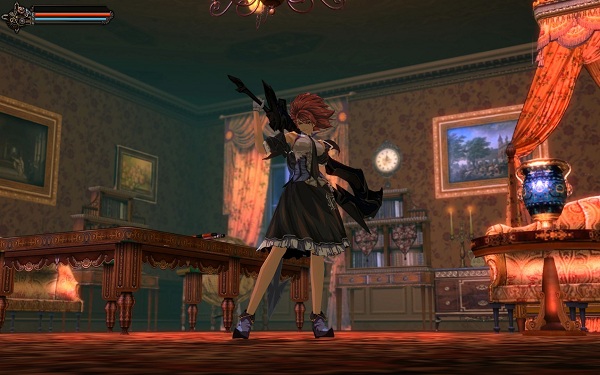 The music is atmospheric and appropriate for the most part; sound effects are decent as well, with voice acting that is about what you'd expect from English-dubbed anime... that is to say, decent at best. No real gripes in this department.

The learning curve, however, can be a bit of an issue. The so-called tutorial doesn't really teach you anything, nor does it establish any real story - you end up just feeling confused. Thankfully, the game is quite simple, and fighting enemies will amount to button mashing for your first few levels. Skills, equipment, and other complexities come into play as you progress, but by and large the player is left to figure all of this out for themselves. Given that Rusty Hearts' interface in town is nearly identical to any of a dozen other MMORPG games, most players will not have a hard time. In fact, much of what you'd expect from any standard MMORPG is available here - trading, gifting, crafting, and a different merchant for everything. Also expect to see an abundance of little errand quests.
Unfortunately, technical support for Rusty Hearts is, for all intents and purposes, nonexistent. When I first began playing, I found myself unable to use the "Angela" character due to a bizarre glitch which is an issue that subsequent trips to Perfect World's forum have revealed to be not entirely uncommon. I found that the tech support area was awash with issues and very low on answers of any kind. There's a system for contacting tech support individually, but I have yet to hear a response, so I can't say that it's much better.

Perfect World promises a great deal of expanded content, but whether the base game is actually complete is arguable. My advice to gamers who find Rusty Hearts intriguing is to go ahead and play - after all, it's free - but I would suggest that you not give your money to Perfect World for the little extras until they offer some sort of technical support in return. If you're interested in Rusty Hearts, swing over to Perfect World's website or grab it on Steam.

-Josh Waters