In the 1980's, the Rubik's cube was a true international phenomena that caused this strange puzzle game to be introduced into almost all homes around the world. Created by Hungarian Rubik, the colourful cube contained 9 squares per side, each side having a different colour per side where players could then rotate, twist and turn in order solve this puzzle.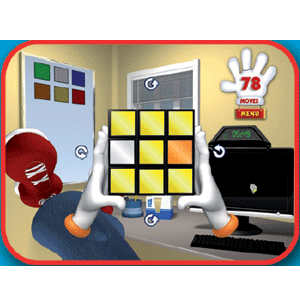 When players first got the cube, it was all neatly separated in colours, however by moving them, it would eventually mix these patterns up and then you needed to un sort them. Some Rubik cube experts could solve this puzzle in under 5 minutes but the majority of users never quite worked out the trick.
Now the phenomena has returned but this time on the PC as gamers have access to over 50 different Rubik Cube puzzle boards that not only tests players memory but also their reflexes that truly puts a different twist on this puzzle game. In its essence, it's brain food for the human and what better medium than on a PC that also assists in motor skills.
The mini-games in the title range from easy to quite difficult, however for those Rubik cube experts, they should have no difficult in solving this entertaining yet extremely frustrating game. Best of all, the title contains 3 different difficulty levels which means even the most novice of gamers will be able to have fun from the get go.

Graphically, the title is rather Spartan but is quite colourful and suits the genre perfectly as do the sound effects. The menu system is quite innovative and easy to understand and the overall presentation of the title is quite impressive.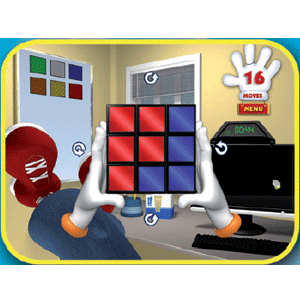 In conclusion Rubik's Challenge is definitely one for the puzzle lovers and could almost be considered the original Sudoku as in most popular of puzzle games. For a recommended retail price of $19.95, there is little to complain about and it gives the player endless hours upon hours of play.
Highly Recommended!!!
Key Features: