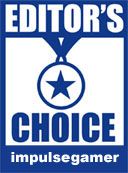 Easy Media Creator was one of the first CD authoring programs that came with my burner those many years ago and for the last five years, I've been a Nero aficionado which may have changed just today.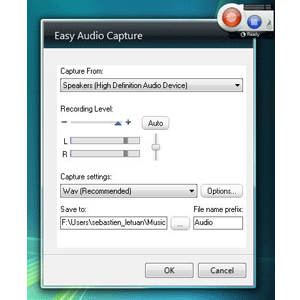 The latest version of Roxio Easy Media Creator 10 Suite is finally here and unlike traditional burning programs, this allows the user to create a wide plethora of authoring options that is as easy as one two three.
So what exactly is Roxio Easy Media Creator 10 Suite besides a long title? It's basically a one-stop shop authoring program that allows you to create music, photo, video and other creations for CD, DVDs, HD DVD and even mobile phones.
First off the bat is the installation that automatically installed on our test machine with little to almost no prompting whatsoever. Yes... Nero was finally uninstalled on our test machine.
Once installed, we were greeted to a strange interface, one of unfamiliar territory but one that was easy to use and dare I say... more structured than our current version of Nero.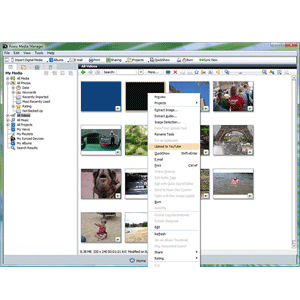 Before engaging in the copying abilities of the latest version of Easy Media Creator, let's talk about some of the not so standard features of the software package.
Ever wanted to record streaming audio from the internet. With a quick navigation through the interface, I was able to record internet radio and we tested this option with Triple J and a few other overseas radio programs. Needless to say, the quality was exactly the same as we heard with no comprimisation at all.
This next feature might not be for everyone but it allows you to "fix" a mobile phone picture into an almost "real" digital camera photo. Of course if your camera supports a higher mega pixel camera, the adjustments are minimal but it's a great way of turning those random photos (for myspace) into a true keepsake.
Our next impressive feature was that Easy Media Creator allows the user to "sync" with a variety of different mobile devices whether mobile phones or MP3 players which easily allows the user to transfer photos, music and video back and forth between devices.
For those music and video lovers, Easy Media Creator gives the user to convert between a different variety of file formats and also digitize those LP and tapes that may be lying around.
This was extremely easy to do and all we needed to do was connected our record player to the audio card and in around 15 minutes, we were recording those hard to buy LPs.
The program also supports video cameras too and contains a variety of utilities to improve the video quality and add a plethora of special effects to your precious movies. Whether it's uploading to You Tube or saving in HD video, Easy Media Creator will support this and more.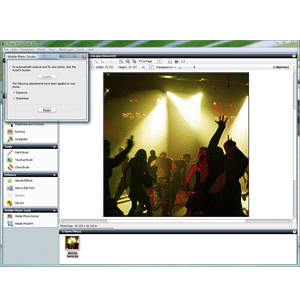 Downloaded a DIVX movie from the internet and wish to convert it to DVD? Simple, just select the wizard and in a matter of minutes, we were converting DIVX to DVD, although this is a time consuming process, even for our Quad Core Intel CPU.
Last but not least is the backup capabilities of Easy Media Creator that allows you to copy both HD DVD and Blu-Ray discs with just a click of the mouse. Compress a 9GB DVD onto a 4.7GB (standard) disc was extremely easy, although a time consuming process again but is well worth the wait and with minimal video or audio loss quality.
In conclusion, once again this review has only just barely touched the service of what this amazing program can do and if you're after a one stop shop program that supports all of the above and more, than we would happily recommend this program to anyone. It's easy to use, it's got great support and best of all, it supports the latest storage formats. DVD playback, disc label creation... the list goes on and on.
Highly Recommended!!!
Features
Music
Convert multiple songs into a format of your choice at once
Simultaneously rip CDs from multiple drives
Capture Internet radio or any PC audio directly from your Windows Vista desktop
Burn a disc and create a disc image file at the same time
Copy your favourite audio, movies or TV shows from any iPod® to your PC
Copy* DVDs to double layer discs and preserve the original quality
Convert audio and video files to your preferred format with the Windows Vista gadget
AutoMix direct to hard disk as playlist
Digitise your analog LPs and cassettes
Automatically identify audio track information
Create smooth transitions across all the tracks on your audio CD
Span dozens of songs and compilations across multiple audio CDs
Support for VST effects plug-ins


Photo & Video

Organise thousands of photos & create custom views to find photos fast
Edit video like a pro with Timeline video editor
Let Video Doctor automatically fix video colour, contrast and brightness
Add multiple 2D and 3D effects; adjust their duration and speed
Overlay multiple images, text or video clips; create picture-in-picture effects
Create dazzling slideshows with music in standard or high definition
Add a perfect SmartSound soundtrack to slideshows and movies
Capture and edit HD video
Auto-fix your camera phone photos
Show off any picture on your mobile phone without borders or bars
Upload video to YouTube™ with one click
Create impressive gifts with your own photos and templates for cards, calendars and other projects


DVD Creation

Create compilation DVDs from DVD-Video, DivX and WMV files
Produce DVDs with motion menus, resizable buttons and text credits
Enjoy stunning new DVD menu styles for all occasions
Exercise full creative control over DVD menu options
Text editing with motion, rotation and 3D controls
Menu-to-menu and title-to-menu transitions
Take footage from a camcorder to a DVD in one click with Plug-&-Burn
Control end-of-play action and link menu elements to specific files
Add a menu overlay – change size, orientation, transparency and more


DVD Playback

Completely new user interface design makes CinePlayer easier to use than ever
Play any DVD-Video, VCD or SVCD title
InterActual content support
Remote control support
Dolby Digital 5.1 Surround Sound
Dolby® Pro Logic - Experience multi-channel surround sound from any stereo source. Pro Logic takes a 2-channel source and transforms it into 4-channel playback.
CineView - Video Stretch (CineView) feature – to enhance full-screen viewing experience by minimizing black bars


Burning & Copying

Burn up to 30 Gigabytes of content to one HD DVD disc
Copy discs in one click, including the latest Blu-ray and HD DVD discs
Back up your digital media files and secure them with encryption
Automatically catalogue the contents of your CDs and DVDs
Create virtual disc drives and load disc images
Compress an entire 9 GB DVD video to a standard 4.7 GB DVD disc
Record large files and projects to multiple CDs or DVDs automatically
Mobile


Synchronise digital media from PC to your mobile device

Queue up files to transfer to your mobile device even if it's not connected to your PC
Create your own custom profile for your mobile phone
Seamlessly integrate with Windows Vista media folders
Easily transfer digital media from camera phone to PC via Bluetooth or USB cable
Send audio mixes to iPod, PSP and other players to enjoy anywhere you go
Convert audio and video files to most popular formats to play on most popular mobile devices with the Windows Vista desktop gadget
Disc Label Creation


Create personalised disc labels, DVD case inserts and booklets

Choose from professional-quality templates or create your own
Add a photo index to your disc label or insert to locate your photos
Calibrate your printer to take the guesswork out of printing disc labels
Further System Requirements:


Optional

For burning: multimedia compliant CD, DVD, HD DVD or BD recordable drive
For audio capture or playback: 16-bit Windows compatible sound card and speakers
For video capture: OHCI compliant IEEE 1394 FireWire card (for use with DV camera) or analog video capture device
For mobile phone support: multimedia capable mobile phone with USB cable or Bluetooth connectivity. For information about supported phones visit www.roxio.com/support
For Windows Media portable player support: player compatible with Windows Media Device Manager 9 or higher
For iPod support: iTunes 6.0.1 or higher
For PSP support: PSP firmware 2.6 or higher
For TiVo file support: TiVo Desktop 2.3 or higher
Broadband Internet connection required for LiveShare photo sharing features
UPnP compliant home network router for the LiveShare and MediaSpace features