There are so many music-based games out there now. It seems like everyone wants a piece of that pie. Sonic Boom Games is throwing their musical hat in the ring and going for it. In the style of Guitar Hero Rhythm Zone , the game is available on STEAM or as a Amazon.com download. I was looking forward to the game, it has its very brief moment…then it becomes a bit of a disappointment. I can see though that for a nitch group, they can actually find the game more fun than I did.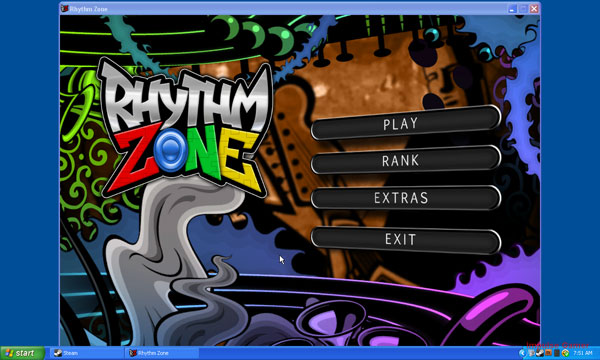 You know the style of game where colored notes come streaming down amidst visuals that look like the 60's where good to the designers? They drop down from top to bottom and players must tap the corresponding keys on the keyboard as they hit the bottom of the screen.

Hitting the correct keys puts the focus meter into play. Fill that up and you get a chance to double the current multiplier points.
The game does seem to do a good job with creating notes for a track. As you play, you find that was only an illusion. Nothing from a game play standpoint stands out… there is no fun in the notes, no mondo wicked patterns to achieve. They do not seem to reflect the songs melody in anyway. It just comes across as generic at best. With two game play modes that feel exactly the same…what's the point really? One school of thought here would say boredom abounds.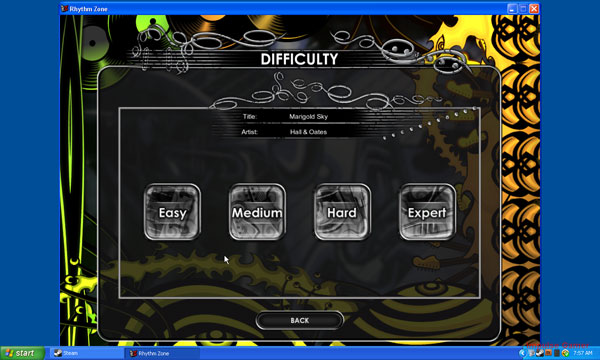 The other school of thought would perhaps say this gives you a chance to practice and get better. Happily, I tried one certain song several times just to test that thought. The patterns remained the same, so there is a competitive feel to the game to get better at a songs note patterns.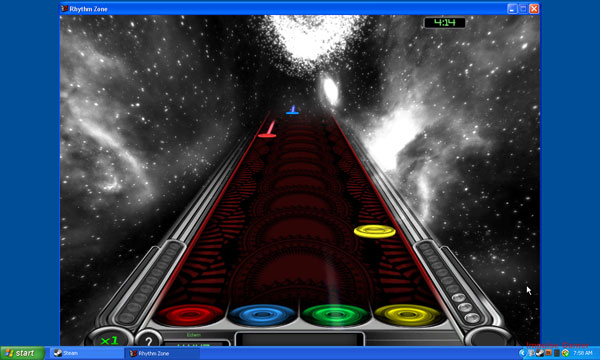 One thing I do like is the ability to import your own songs from your hard drive. Even with this though there is no real sense of progression, nor any feeling of Yea, I got it! The difficulty levels even at easy seem a bit harder than they should be. Importing of your own songs just may not be enough of a hook to keep this game on your hard drive.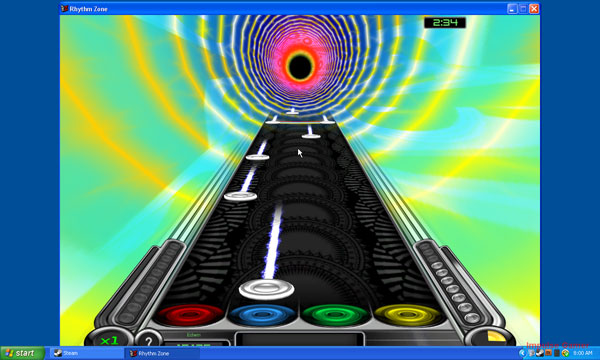 Unlimited songs do not make this an engaging game, though it does make it much more fun. Playing the game to some of your favorite songs tip the scales in the games favor. It does what it says it does, and some of the younger set may find this a bit of fun, but after a couple goes it does not feel as hollow as a first look.

Edwin Millheim
Have fun, play games
Impulse Gamer