Restricted Area
Restricted Area is an action RPG with an accent on both action and RPG. On one hand, we want to bring you more action--this means the game plays faster, the controls are more direct, and you can even find some shooter elements. For example, you can switch between your weapons without entering the inventory. On the other hand, we try to be more RPG-like, and we developed a discussion system with real choices, a storyline with surprising twists, and a complex but easy-to-use attribute and skill system.
Ostensibly, Restricted Area is a post-apocalyptic, cyberpunk style, science fiction role playing game that places heavy emphasis on combat action. Realistically, Restricted Area is simply a stylized Diablo II clone commingled with elements of the classic Fallout series and placed upon a cyberpunk stage. Make no mistake, Restricted Area is not a true clone of anything but its influences are unmistakable.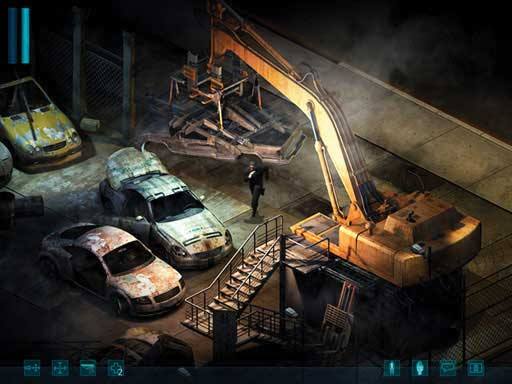 There are four characters, all are human and there are two of each gender. Each character has a moderately detailed back story, a unique look and specialized skills. One of the best things about the characters is that even though this is a role-playing game (hey, they claimed Diablo is a role-playing game too) most of the characters do not fit into the classic stereotypes.
Itís also cool that they at least took the time to provide a decent little history for each of them. The obvious exception is the Psionic which is essentially a classic Mage class. A mage that wears leather mini skirts and comes packiní heat. Letís take a brief look at each character as nothing matter more to an RPG than the characters.

Now letís look at the skill trees in general since they all share the same qualities. Each character has fifteen specific skills as well as fifteen general skills. It was surprising to see just two skill trees, but that could also make character building much more simplistic.
Fewer chances to spend skill points in the wrong places can be a good thing. However, for some strange reason, Restricted Area forces you to choose skills that may not be worthwhile for your character. For instance, you cannot take the First Aid skills without first taking an upgrade in handgun damage. There are many examples of this scenario throughout each tree on every character.

The fixed isometric view and character movement is straight out of the Blizzard design guide. The barren landscapes, mutated creatures and other character are a ringer for the Fallout series.
The dark, dirty, ultra-high tech "cities" blend pretty well with the dusty, barren wastelands by using a shuttle method to move you to each zone. The interface, menus, weapons and other items precisely match the other elements in the game. The weapon images are particularly well done but the bio-engineered body parts are also very good.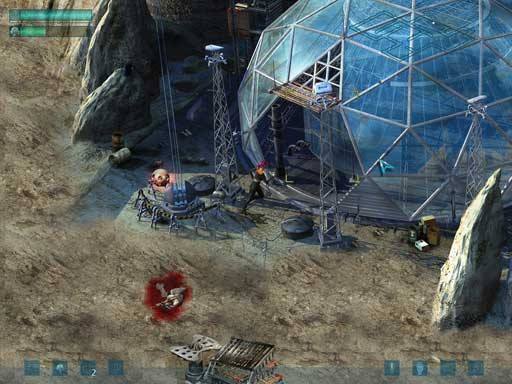 The audio is a real mixed bag. Vocal tracks for the cut scenes are much better than most and the orchestral theme is also pretty good. By contrast, many of the effect sounds are limp and amateurish while the techno theme will never be confused with the work of The Chemical Brothers, The Crystal Method or Rob Dougan. On the other hand, it is very cool to have the choice of theme music.
In conclusion, let me just state that I while I did have some fun playing Restricted Area, it is unfortunately a little dated when compared to the games of today but if you can get it for a bargain, it might be worth checking out.