Princess Isabella: A Witch's Curse is a very engaging and almost magical hidden object adventure game that requires the player to read the clues in order to find the hidden objects. Add in a variety of puzzles and even some mini-games and Princess Isabella: A Witch's Curse is not your average hidden object game. As this is the Collector's Edition that works on both Windows and Mac, it also comes with 8 unlockable replayable games, a screensaver, wallpapers, concept art and an integrated strategy guide. Definitely value for money!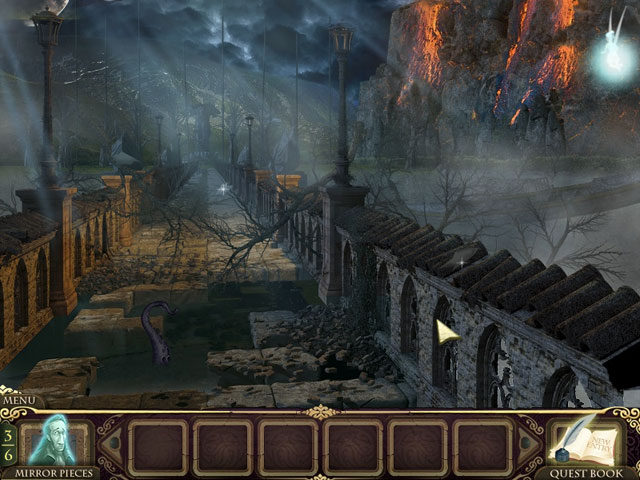 With relation to the story, it revolves around the beautiful princess Isabella who has the perfect fairy tale life from a loving family to a perfect prince charming called Adam. Unfortunately her perfect life is soon shattered by an evil witch who casts a curse on her family home and traps everyone who resides in the castle within mirrors. Thankfully the beautiful Isabella is not alone and has the magical support for a fairy that is quite reminiscent of Peter Pan's Tinkerbell. It may be clichéd but it's actually a very entertaining tale of good versus evil.

However, the biggest difference with this game and other hidden object games is that there a variety of mini-games and puzzles littered through the gaming world. By working in conjunction with your fairy assistance, this little cute winged creature has some magical powers that can assist in moving things out of the way with each level you progress. Tinks can also help should you become stuck on a level that is another classic hidden object feature and works quite well in this title due to the fairytale story.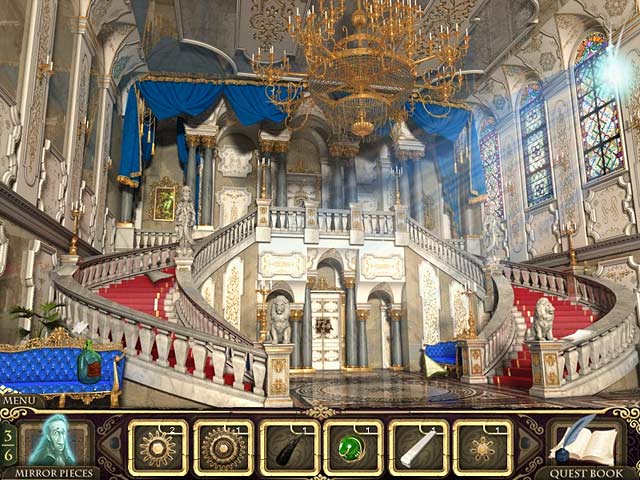 The main goal in the game is to free your people from the castle and this is done by removing the curse for each and every room. Whether your looking for objects, playing a mini-game or making some kind of potion to progress, another goal is to find all the broken pieces of various mirrors that contains your family. It's also quite cool as you free someone from the mirror as they will help you with another portion of the game. The game even requires you to visit other parts of the castle that you may have explored before and once you have completed a certain section, it will mark this on your map as done.

Thankfully in regards to difficulty, the levels can be quite tricky and this is not your beginner level of hidden object game as some of the clues can be quite tricky to solve. Although you have a fairy helper to assist with clues, I desperately tried not to use her because it does limited the amount of time you would spend on this game otherwise. The conclusion of this game was definitely a twist and without spoiling it too much, it's basically a versus match in the world of hidden objects. Anyone say sequel?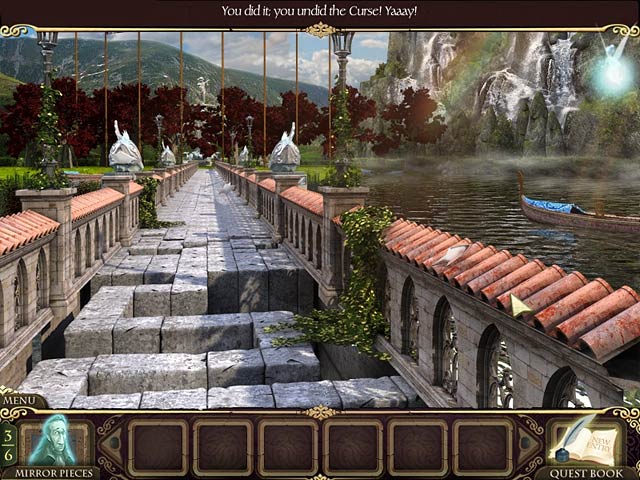 Graphically, Princess Isabella: A Witch's Curse is a very nice looking with some stunning graphics. Add in a mythical type soundtrack and everything comes together nicely. The voice acting suits the premise as well, although generally it's quite forced and contrived that at times made me giggle. But in the end, I really enjoyed this game and proves that hidden object games can still challenge and offer players something different than the stock standard formula.